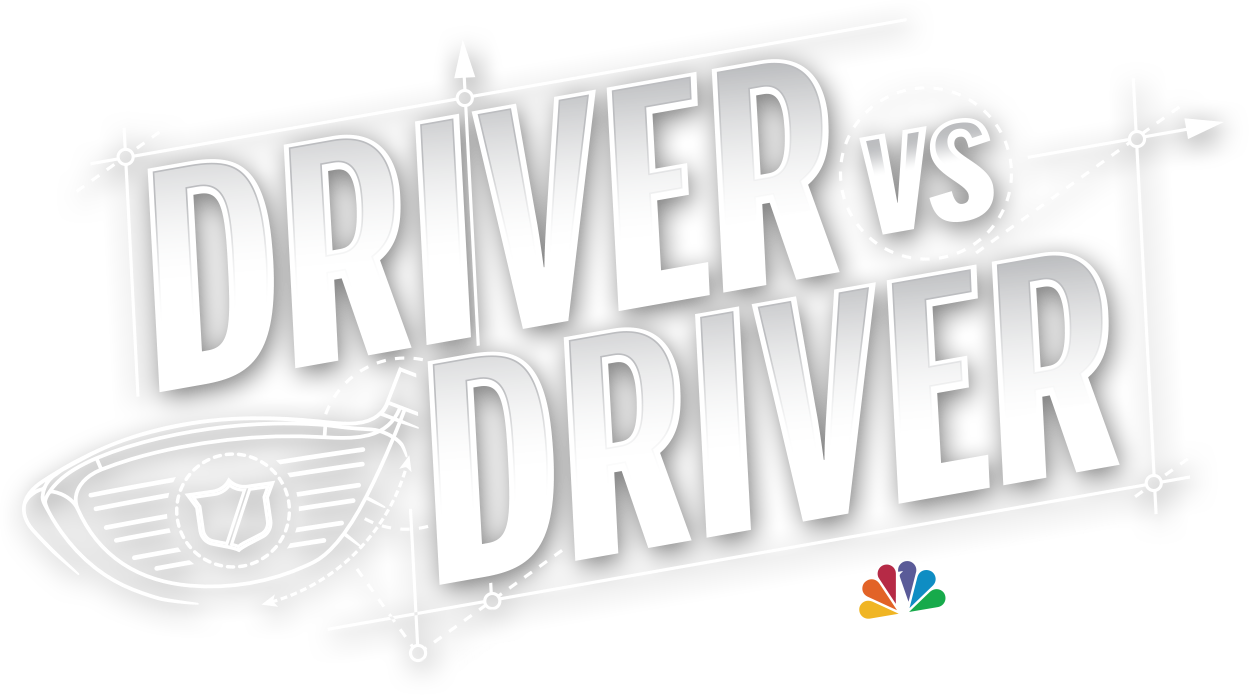 crowd-sourced design competition tees off on golf channel october 4th
Sign up to receive exclusive Driver vs Driver content
Sign up to receive exclusive Driver vs Driver content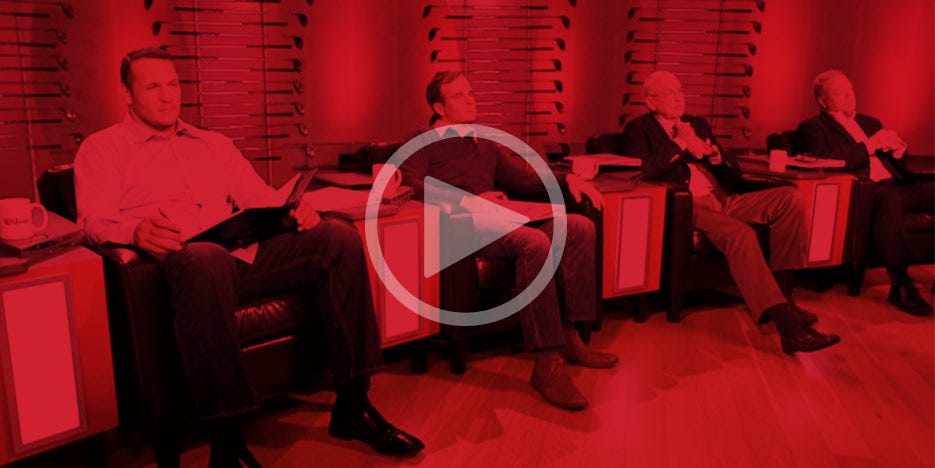 ---
Driver vs. Driver will follow the trials and tribulations of aspiring golf equipment designers as they compete for the chance to win $500,000 and the opportunity to have their driver concept brought to life and sold under the Wilson Staff name. Each design team will work with Wilson Labs engineers to evaluate, critique, refine and test their ideas and concepts, all while trying to stave off elimination by the panel of golf expert judges. Whose driver will be the next big thing? Tune in to find out.
FAQ
Concept
How did the idea of Driver vs Driver originate?
The idea of crowdsourcing a product for a particular company is not a unique concept. In fact, Wilson receives hundreds of ideas every year from enthusiasts who believe they have a better widget to help golfers enjoy the game of golf, however what they don't have is a platform to showcase those inventions. Coming up with a vehicle to pull back the curtain and show consumers what it takes to develop a kernel of and idea into an actual product was the driving force behind the show. But at the end of the day, it needed to be done in an entertaining way, giving birth to the reality show competition.
Why a driver?
Driver development and production is very complex. While there are very talented inventors out there who can mill a putter or an iron in their garage, the process of producing a driver cannot be accomplished easily. There are multiple steps and specific machinery required to deliver the precision metal work that goes into every driver.
Why Wilson Golf?
Wilson Golf has over 100 years of expertise in club innovation and development. Wilson irons have won more majors than any other manufacturer and is the originator of many wood technologies that contributed to the betterment of all golfers. While the originator of countless club technologies, Wilson understands that good ideas come from many sources, and tapping into those sources is part of the fiber of Wilson Innovation.
Wilson
Where is Wilson's headquarters located?
Wilson Global headquarters is located at 8750 W. Bryn Mawr in Chicago, Illinois, only a few miles from Chicago's O'hare airport.
What is the Innovation Center, where is it located & what is it's role at Wilson?
Wilson Innovation Center, located at 9505 Foster Ave in Schiller Park, is the engineering, design and main testing center for Wison Sporting Goods, Inc. and each of Wilson's 4 business divisions; Golf, Racquet Sports, Baseball and Inflates.
Submissions
How many concepts were submitted?
Approximately 300 ideas were submitted for consideration for Driver vs Driver. While not all of the ideas were feasible from a manufacturing or conforming standpoint, there were many innovative, insightful driver designs that were submitted.
How were the final submissions selected?
Each contestant was required to submit a video of themselves and any other means to explain their driver innovation. The top 20 ideas were considered for the show through Wilson's legal, Innovation and Marketing teams.
What made a good submission? What were you looking for?
Each driver concept was considered for uniqueness of innovation, relevance of technology, manufacturability, marketing potential and overall design.
Contestants
Is an engineering background mandatory to design a club?
While the idea had to be clearly unique in concept and relevant to the game of golf, we know that ideas don't just come from engineers. The show submissions were generated by college students, teachers, social workers, and salesmen. A key element of the show is the collaboration with the Wilson Golf Innovation team and our ability to take a kernel of an idea, work with the contestants and grow it into a world-class driver.
Filming
How long did it take to film each episode?
The entire program was shot very true to the actual development process. Shooting the episodes took place over a twelve month period of time, closely following each step of the driver journey, from concept to retail.
What are some of the locations the team visited while filming?
The main two production sets are located of Wilson's world headquarters and Wilson's Innovation Center in Chicago and Schiller Park Illinois respectively. A bulk of the shooting was done in the home office, but contestants traveled to Wilson's testing center in Ft. Myers Florida, a Wilson Golf Sponsored Celebrity Golf Event in Lake Tahoe, Nevada and all the way to Dongguon China, where Wilson Golf manufactures it's golf equipment.
THE SHOW
How can I watch the show?
Wilson Driver Vs Driver will premier Tuesday, Oct. 4th on The Golf Channel. The show will consist of 7 episodes over an eight week period, with new episodes airing every Tuesday night from 10pm -11pm EST. You can also go to golfchannel.com/drivervsdriver or Wilson.com/drivervsdriver to catch episodes online. If you miss the premier episodes, over 70 hours of reair program will catch you up!
Judging
What critiera will the judges be using to evaluate teams' concepts?
Drivers will be evaluated on innovation of design, manufacturability, marketability, sound and overall performance. Designs will also have to conform to USGA (United States Golf Association) standards. Passing these governing standards allows products to be eligible for tournament use, which is a requirement of all Wilson Golf equipment.
Why Tim Clarke, Frank Thomas and Brian Urlacher as judges?
Wilson golf felt that in order for a show to true representation from all types of consumers, we needed a diverse judging panel. Frank Thomas, former USGA technical adviser serves as the innovation expert. Tim Clarke, President of Wilson Golf handles the business side of Wilson golf and Brian Urlacher, former professional football player represents the consumer, playing over 250 rounds of golf every year. Additional guest judges such as Kevin Streelman will add expertise in playability and driver performance.
Final Product
When and where will I be able to purchase the final winning driver?
The winning driver will be announced on the finale episode, which airs on Tuesday, November 22nd. Immediately following the premier of this final episode, drivers will be available for sale on DrivervsDriver.com, Golfchannel.com and the retail websites of Wilson Golf partners. The drivers will be in store on Black Friday, November 25th at any and all of our participating dealers including PGA Tour Superstore, Golfsmith and any Worldwide Golf Shops including Edwin Watts and Roger Dunn golf shops.