CATCH WILSON ON THE SILVER SCREEN IN 'BATTLE OF THE SEXES'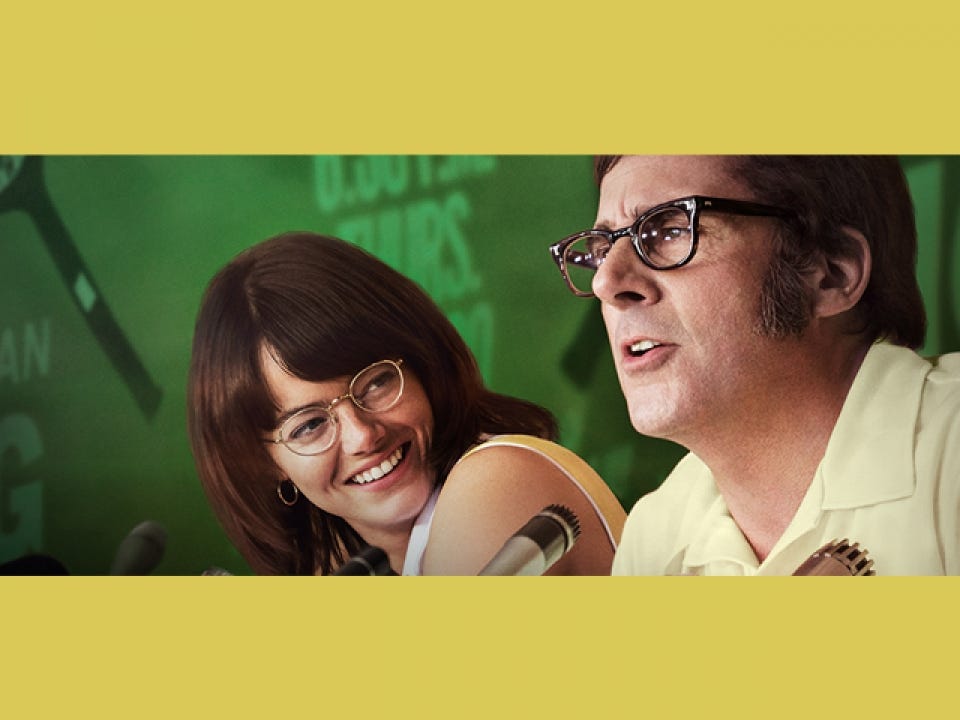 CATCH WILSON ON THE SILVER SCREEN IN 'BATTLE OF THE SEXES'
Over the past 100 years, Wilson has been part of many of the sports world's hardest-fought victories and most-defining moments. This particular match in September of 1973—was both .
Now in theaters, 'Battle of the Sexes' tells the true story of aging tennis champion Bobby Riggs (played by Steve Carell), who, believing in the superiority of the men's game and athletic ability, challenged top female tennis player Billie Jean King (played by Emma Stone) to a match.
On September 20, 1973, more than 30,000 spectators and an additional 50 million TV viewers witnessed one of the most iconic moments in the history of women's sports as King's shot-making and athleticism wore down the confident Riggs (who had entered the Houston Astrodome that day in a carriage pulled by women). King won the legendary match in straight sets, and the "Battle of the Sexes" marked a landmark victory for women's tennis and the fight for greater equality.
King's victories did not end there. She became the first woman to make more than $100,000 a year in tennis, and she went on to win the AP's Woman Athlete of the Year in 1973. King also organized the Women's Tennis Association which worked to improve the bargaining positions and financial conditions of the women's tour, and later founded the Women's Sports Foundation which encourages girls become leaders through access to sports.
Wilson is proud to have been Billie Jean King's preferred weapon as she fought for and won greater support for women's tennis, and we're proud to continue to support female athletes everywhere through her foundation.
50% of proceeds from all 'Battle of the Sexes' merchandise will be donated to the Women's Sports Foundation.
Shop Battle of the Sexes Gear HERE.