Wilson is committed to achieving Level AA conformance with the Web Content Accessibility Guidelines (WCAG) 2.0 and achieving compliance with other accessibility standards. Please contact Customer Service at 1-800-401-7967, if you have any issues accessing information on this website.
LIGHTING UP FRIDAY NIGHTS FROM COAST TO COAST
Wilson has been on more high school fields for more years running than any other ball.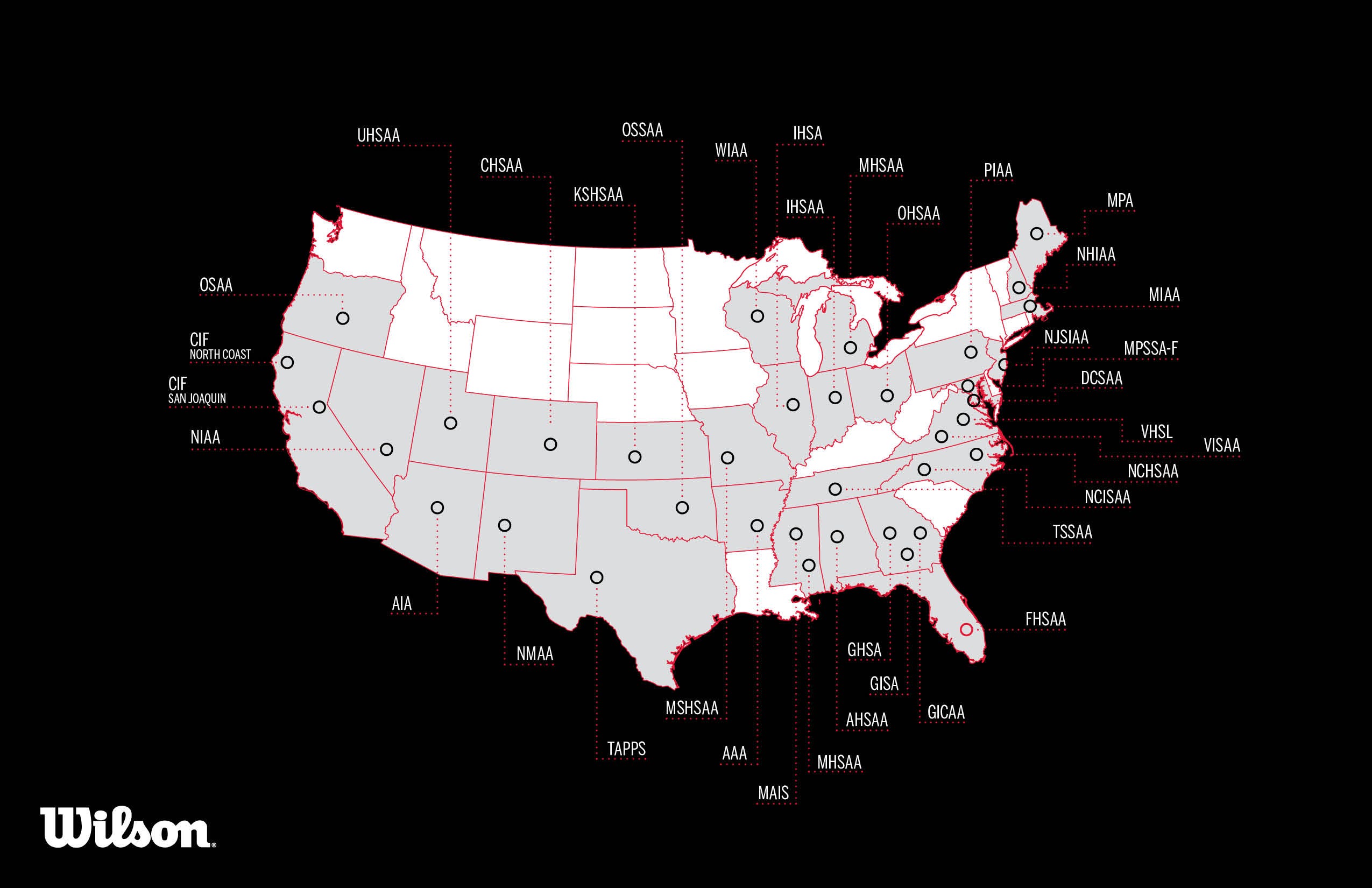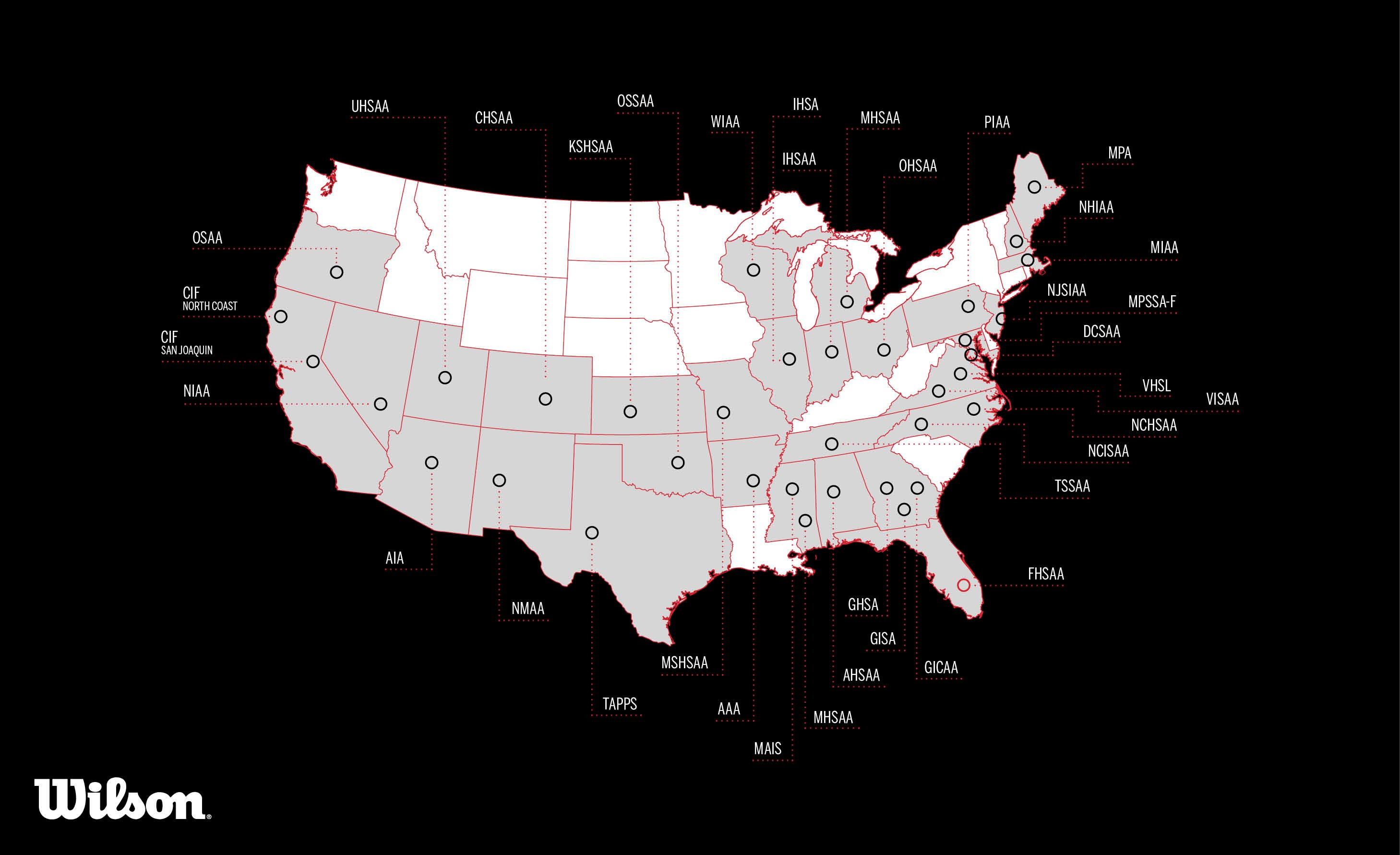 Wilson GST Football
The Wilson GST is unofficially the official ball of Friday night. Battle-tested by decades of champions on the field, the GST is the original playmaker equipping players everywhere with the confidence to go farther than the down before. The GST, which stands for Game Saving Technology, was built for the ultimate grip. Our patented ACL Laces and Sewn on Stripes make that trademark GST feel as unforgettable as the victory.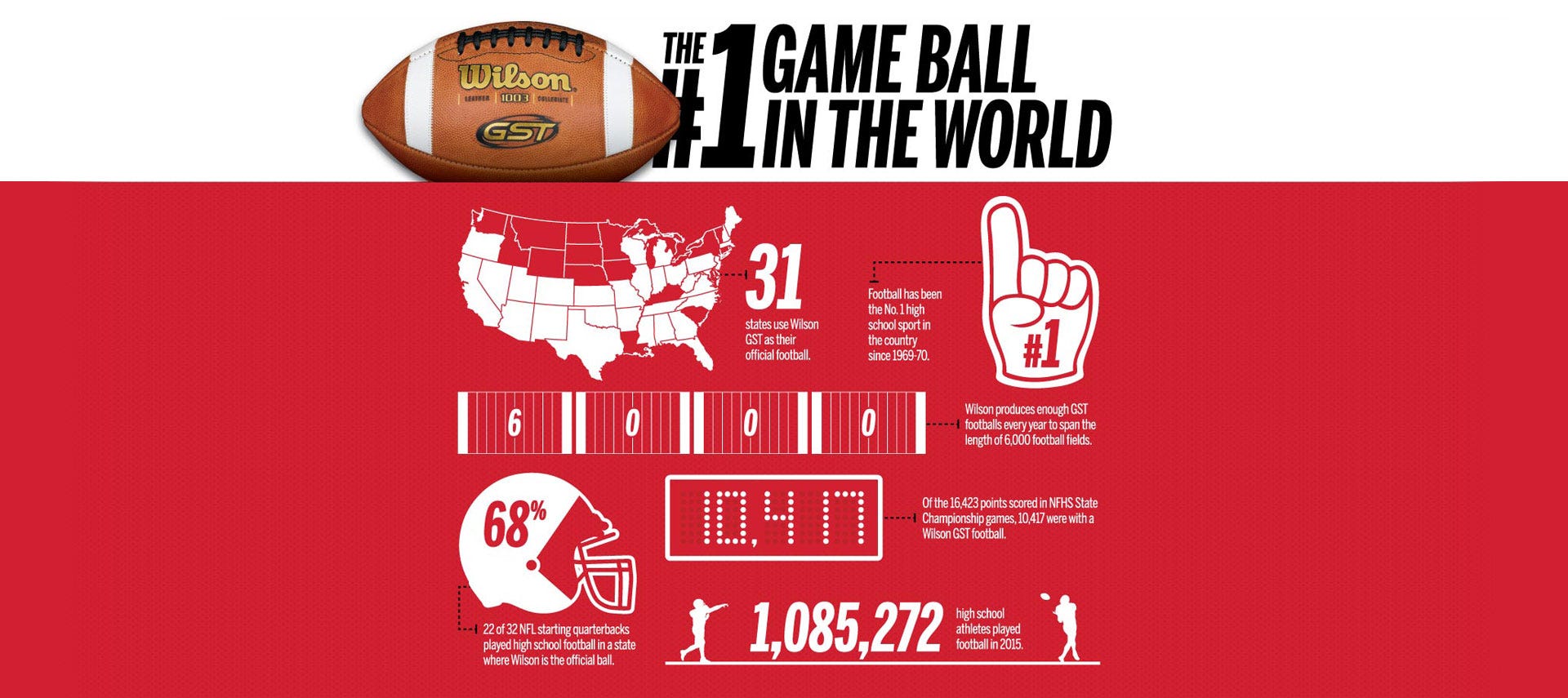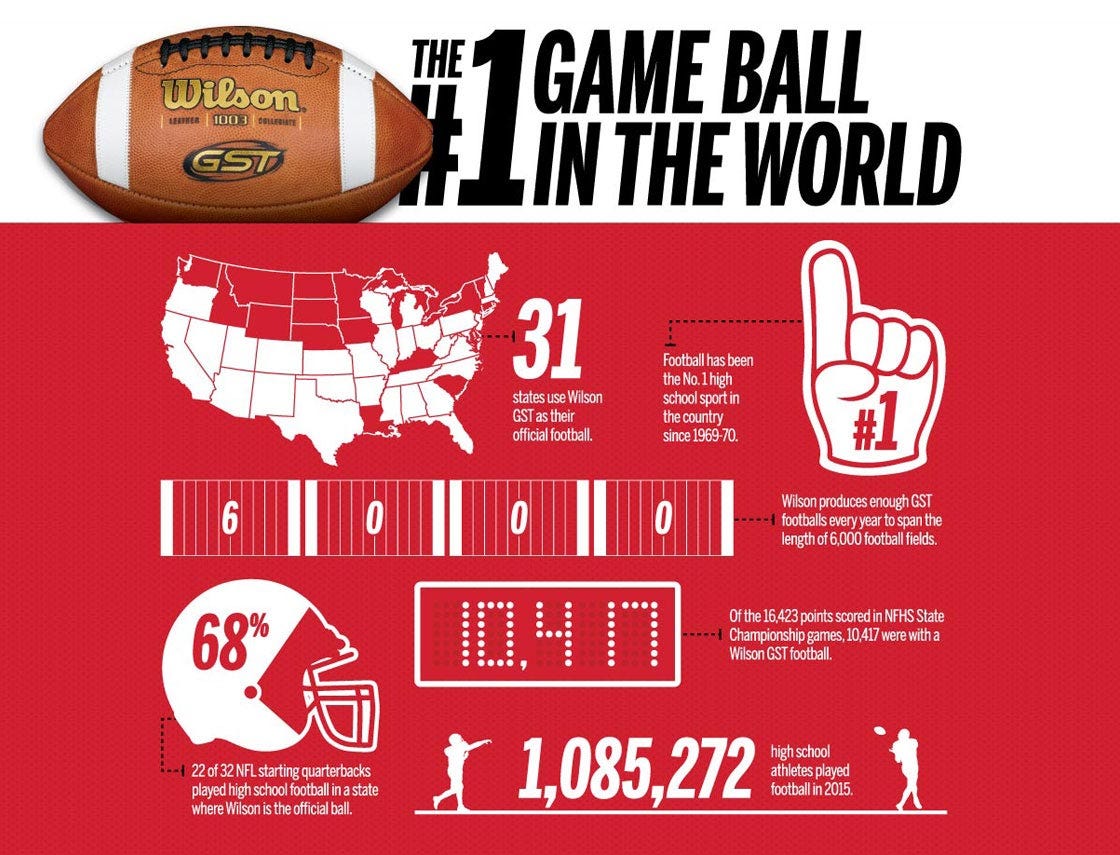 WATCH WHAT MAKES WILSON THE GREATEST IN THE GAME