Wilson is committed to achieving Level AA conformance with the Web Content Accessibility Guidelines (WCAG) 2.0 and achieving compliance with other accessibility standards. Please contact Customer Service at 1-800-401-7967, if you have any issues accessing information on this website.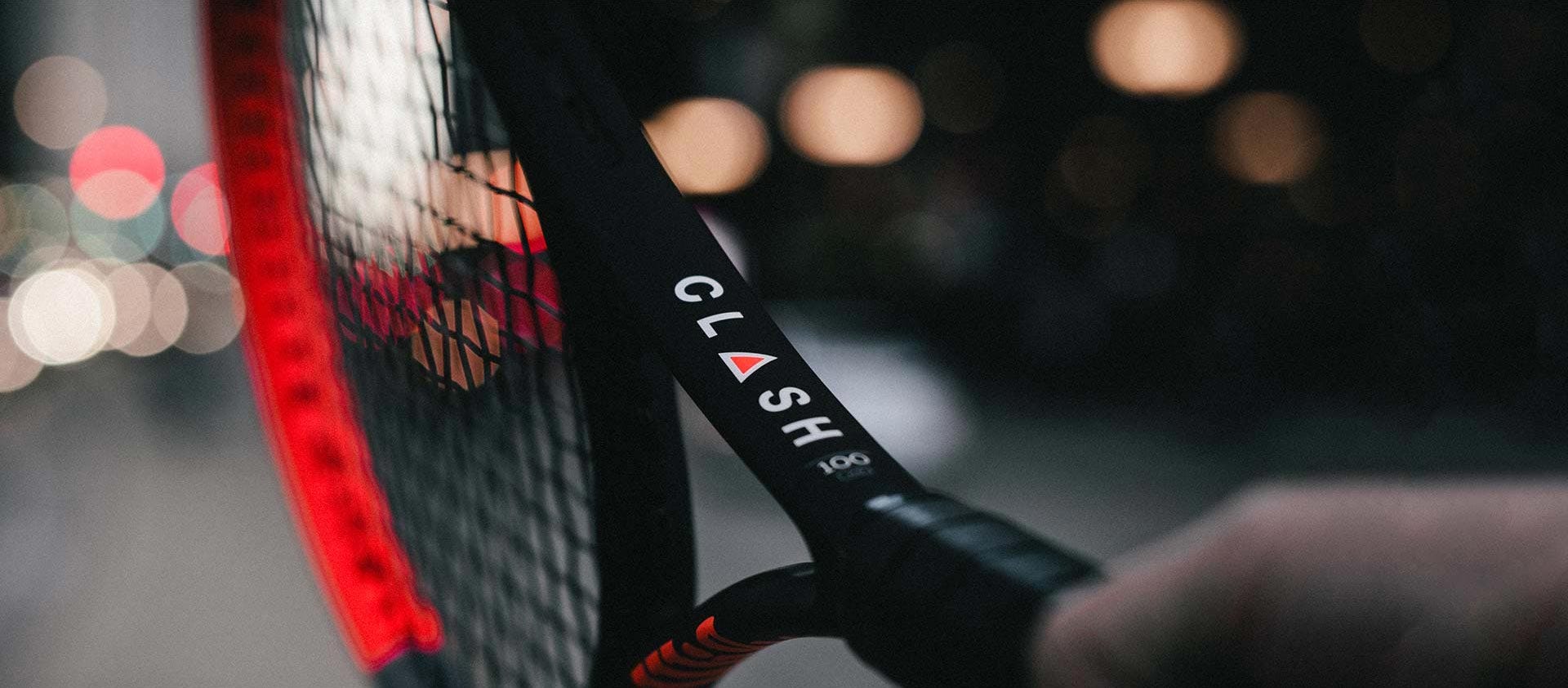 LABS DECLASSIFIED INNOVATION STORIES FROM WILSON LABS: CLASH
The
Revolution
is Here
The Revolution is Here
In defiance of the long-held rules of racket technology, Wilson LABS created a racket specifically for the modern swing. It's both highly flexible AND stable, and the reaction from players can be summed up in one word: "Whoa."

First came wood. Then metal. Then graphite and carbon fiber. All frame technology breakthroughs that elevated player performance. But those arrived a long time ago. Like, 25+ years ago. Since then, there haven't been any truly groundbreaking innovations.
With that in mind, Wilson LABS set out with an audacious goal: make a racket that renders all other rackets obsolete.
The first step towards achieving these goals was to figure out what players really needed. So the LABS team spent more than 200 hours working with sports psychologists and interviewing players to understand their deep-seated desires.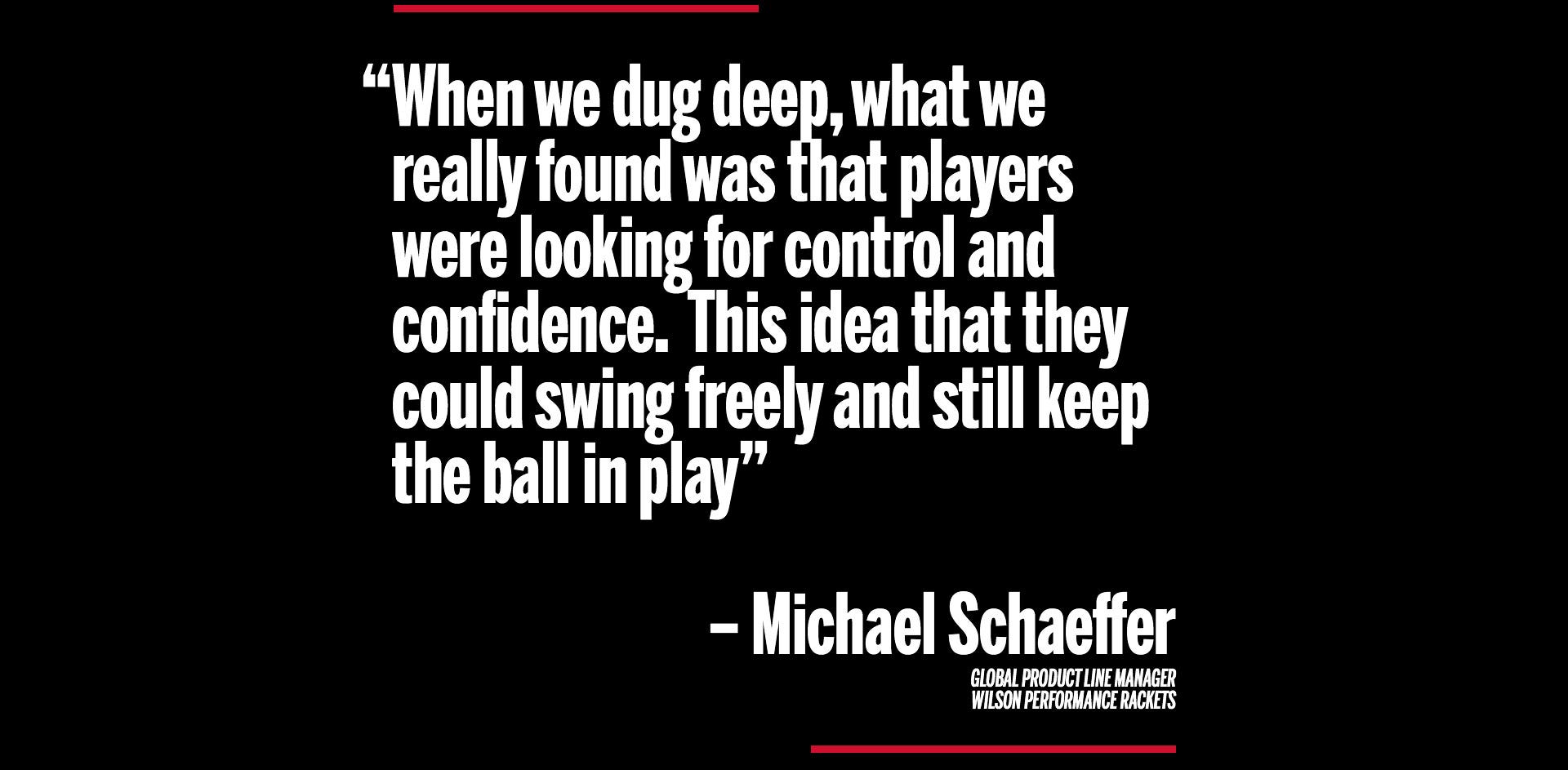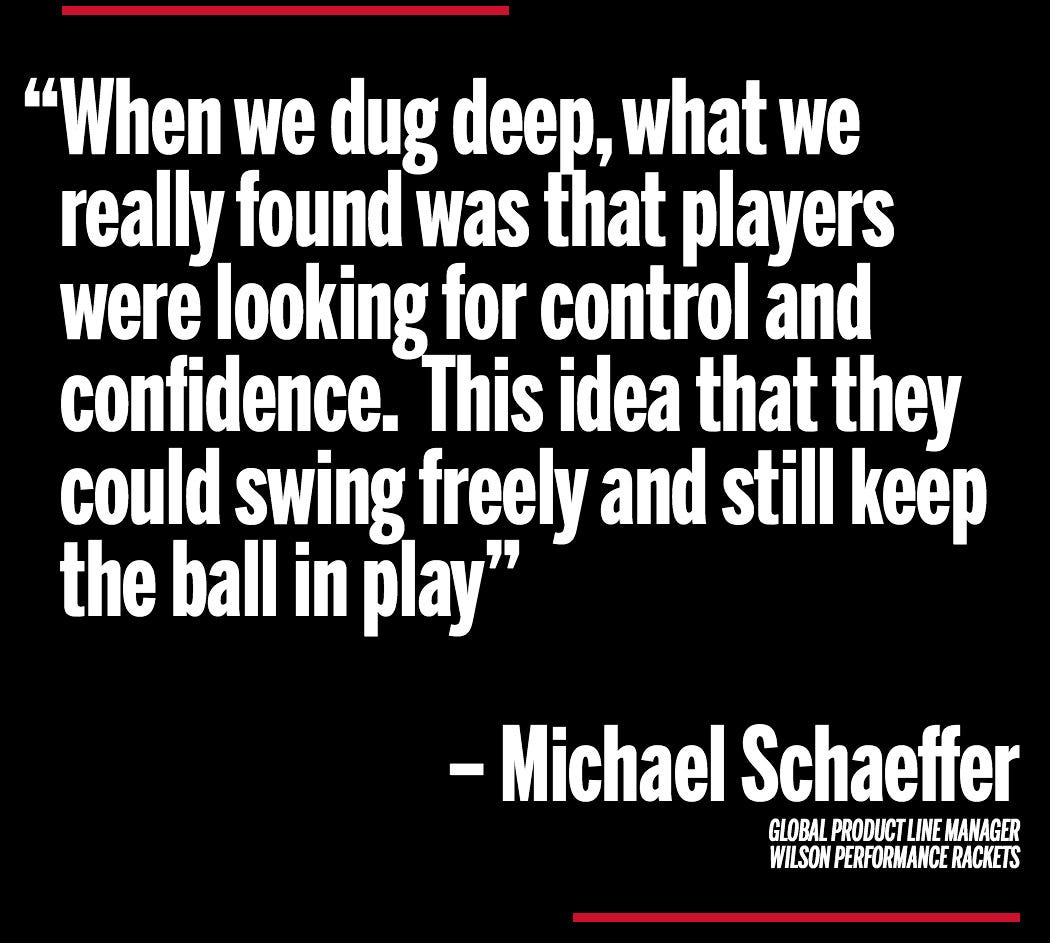 A RACKET FOR THE MODERN SWING
As racket technology has developed, so have players' swing patterns. Swing motion has gone from strictly horizontal with wood and metal frames (think Chris Evert and Jimmy Connors) to horizontal AND vertical motion once graphite and carbon fiber frames came along.
LABS named this multi-plane pattern the "handshake" motion and realized that a racket hadn't been invented to fully optimize it.
"With this new modern swing, we felt there was an opportunity to create a racket that could actually bend in a different way," said Schaffer.
From there, the task was clear: make a frame that bends in both directions to maximize power, control, depth and accuracy.
BILL'S UNCONVENTIONAL ANGLES
Often, breakthrough inventions are built on ideas that were cast aside, or some mix of concepts that were never put together. Both are true in the case of the Clash racket's frame construction.
Enter: Bill Severa, LABS' longest tenured engineer and current Director of Advanced Innovation. He realized that a few castoff ideas he'd worked on over his 35-year career might actually work when combined.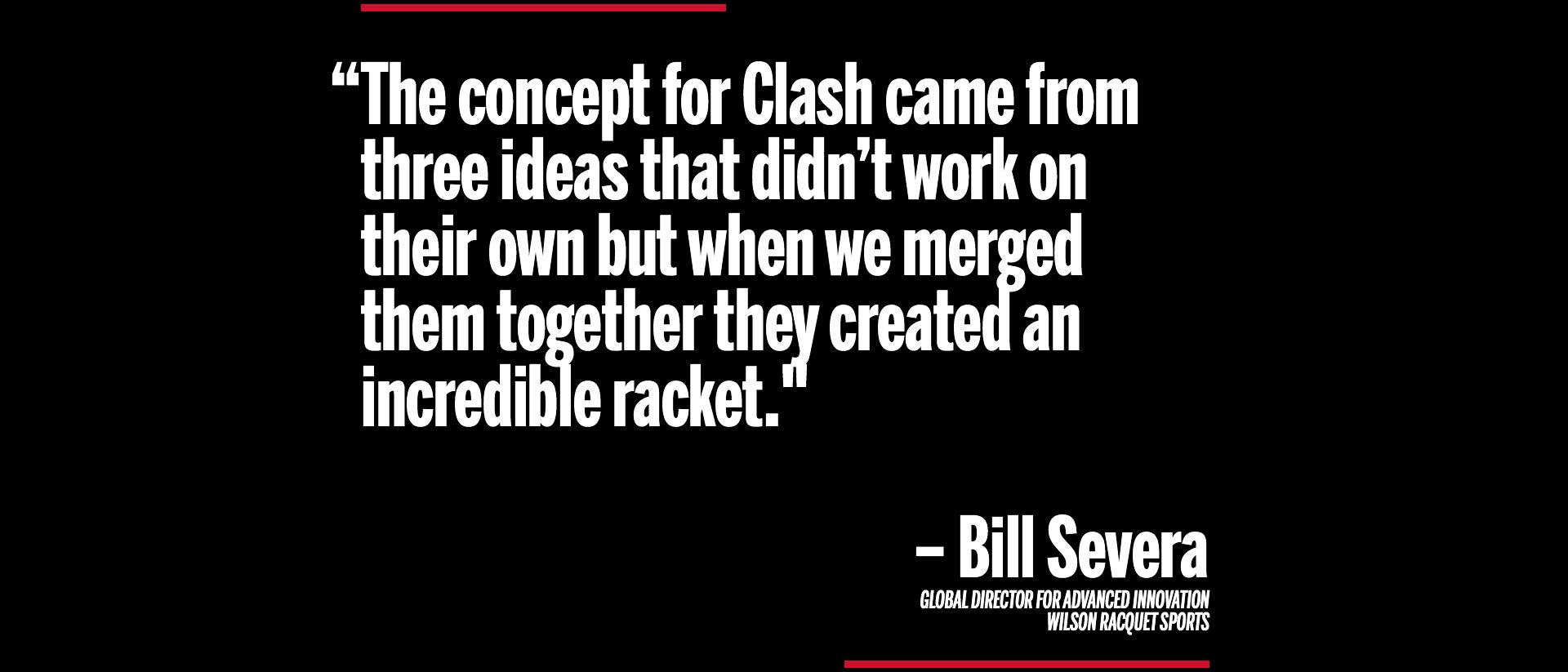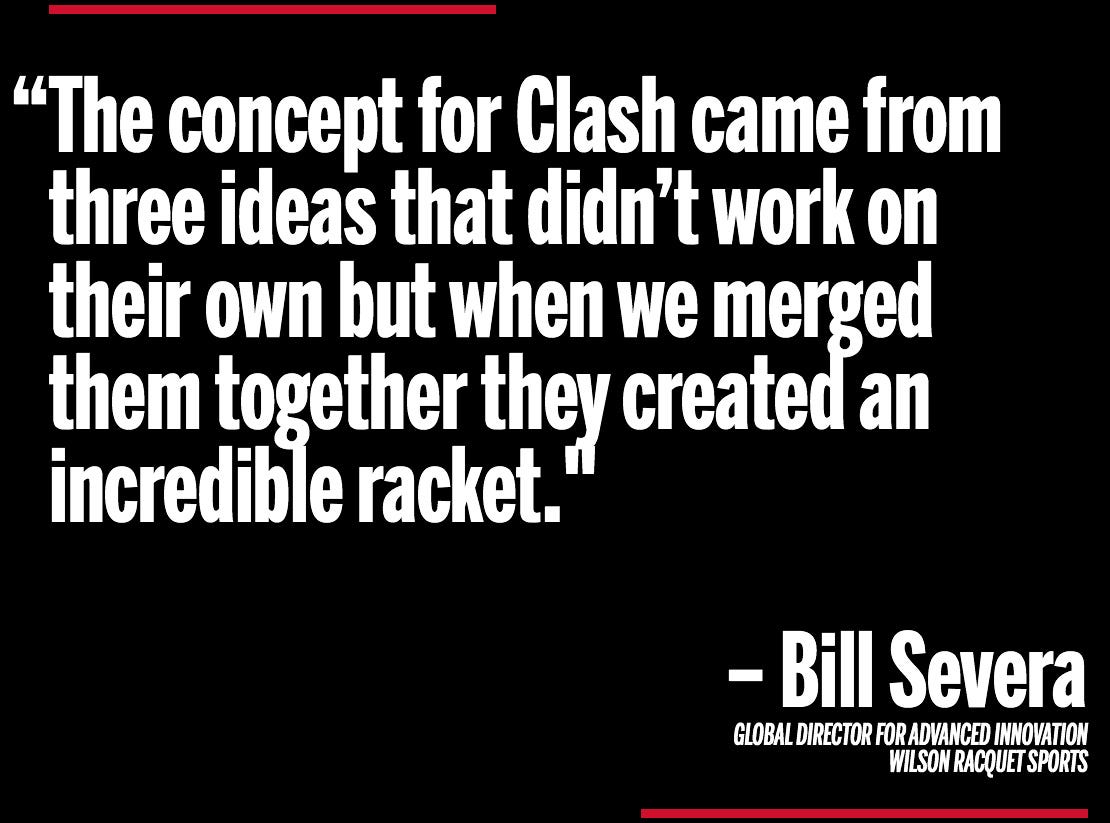 The result was two proprietary technologies: FreeFlex and StableSmart. These technologies constructed the carbon fibers at unconventional angles while creating a unique frame geometry that optimized the modern swing pattern.

Bends the racket in horizontal and vertical directions so players can swing freely and powerfully while still controlling the ball.

Maintains high-performing stability while also enhancing the flexibility of the racket.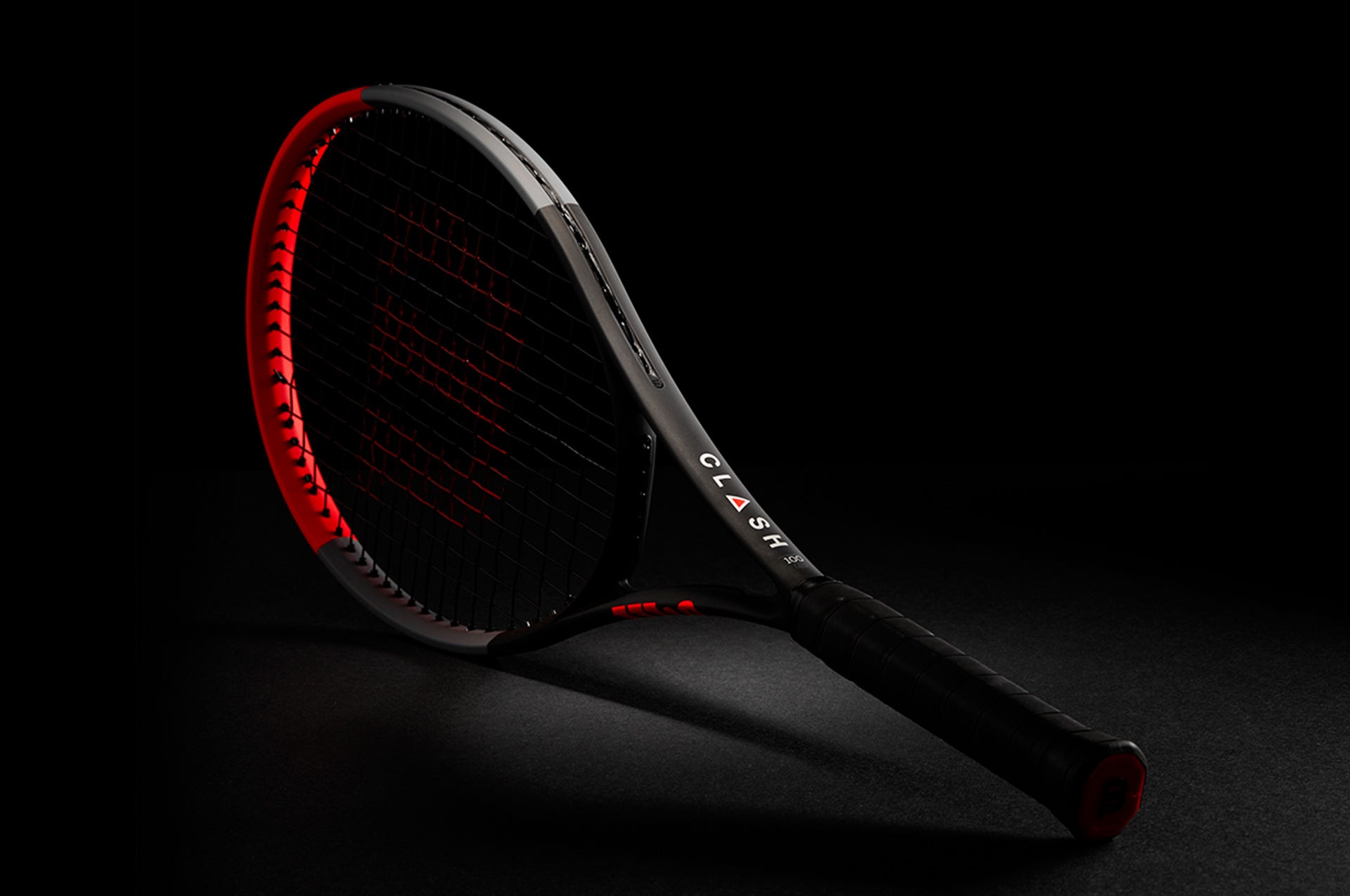 SOLVING FOR FLEX-STABLE
As prototype testing began, there was a feeling within the team that they'd solved one of the great mysteries of modern racket making: creating a racket that doesn't make a player choose between flexibility and stability.
One of the rules of rackets is the higher the flexibility score, the more flexible a racket is, while the lower a stability score, the more stable (see graph below). Typically, when a racket is made more flexible, it becomes more unstable. Yet with Clash, its combination of Stiffness Index (SI) and Torsional Stability (TS) scores were unlike any racket they'd ever seen.
With an SI of 11.2 and a TS score of 3.9, Clash not only became the most flexible racket ever, but its baseline stability lived up to industry standards. It was a huge win for the team.
Makes Clash the most flexible on the market.

Maintains stability levels of the leading racket.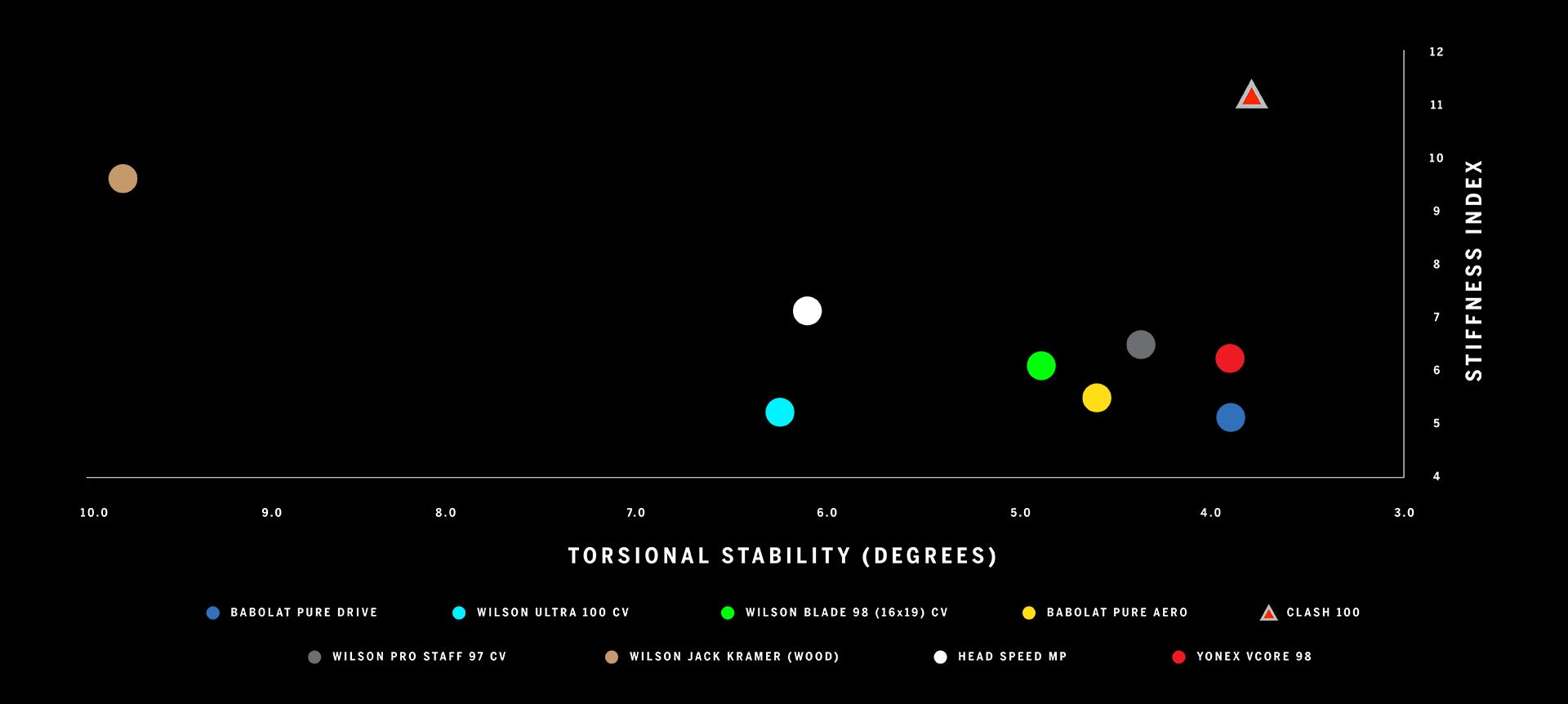 *FLEXIBILITY CLAIM: BASED UPON INTERNAL STIFFNESS INDEX TESTING PERFORMED AT WILSON INNOVATION CENTER BETWEEN OCTOBER 2016 – OCTOBER 2018.
A "WHOA." PLAYING EXPERIENCE
Sure, the tech is groundbreaking. But at the end of the day, it's the playability of a racket that matters. Turns out, Clash had that, too. Throughout the entire development process, Clash consistently delivered a hitting experience that instilled confidence and left the thousands of players who playtested it completely dumbfounded.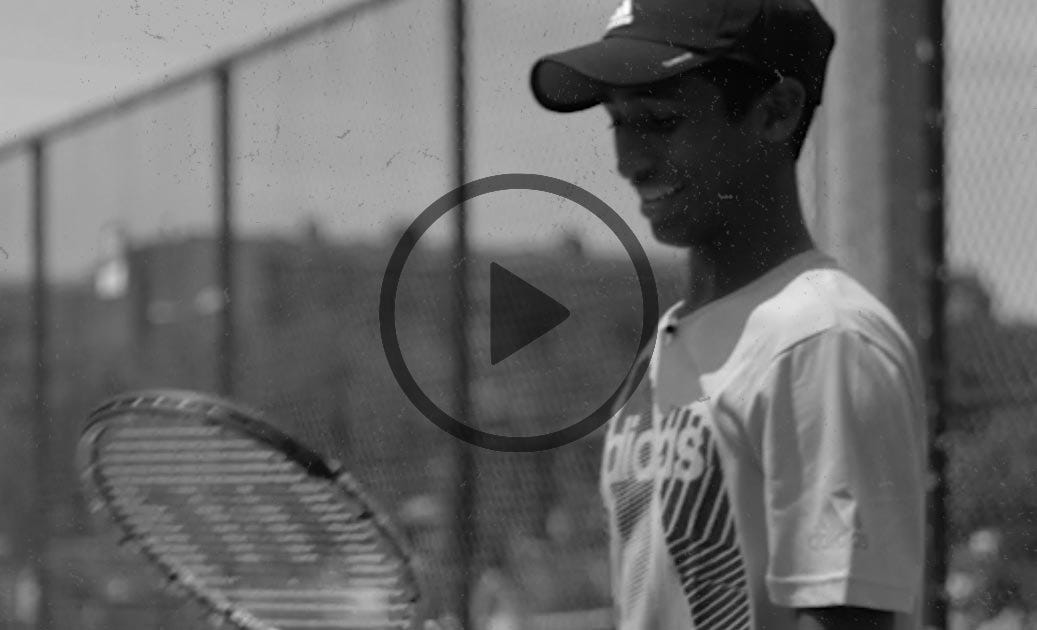 BEHIND THE TECHNOLOGY