Wilson is committed to achieving Level AA conformance with the Web Content Accessibility Guidelines (WCAG) 2.0 and achieving compliance with other accessibility standards. Please contact Customer Service at 1-800-401-7967, if you have any issues accessing information on this website.
United Kingdom
Change your location
Over the last 15 years, the game of football has changed. The ball, however, has not. Until now. The rise in up-tempo offenses like RPO means every millisecond the ball spends in a QB's hands counts. Gone are the days where one-trick-pony QBs could take their sweet time finding the laces before throwing the ball—today's game means players have to be able to grab it and go. Flag football and 7v7 have also grown in popularity, creating a diverse pool of QBs who need a more versatile skill set than ever before. Wilson LABS set out to create a ball with that same versatility—a ball that is optimized for every QB regardless of their hand size or where they grip the ball.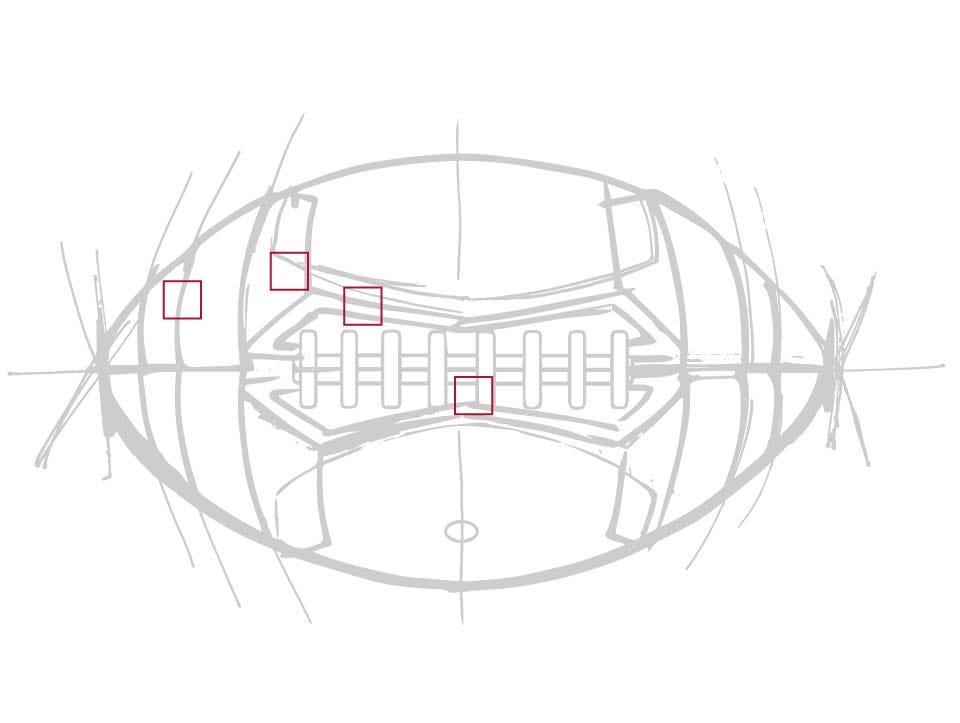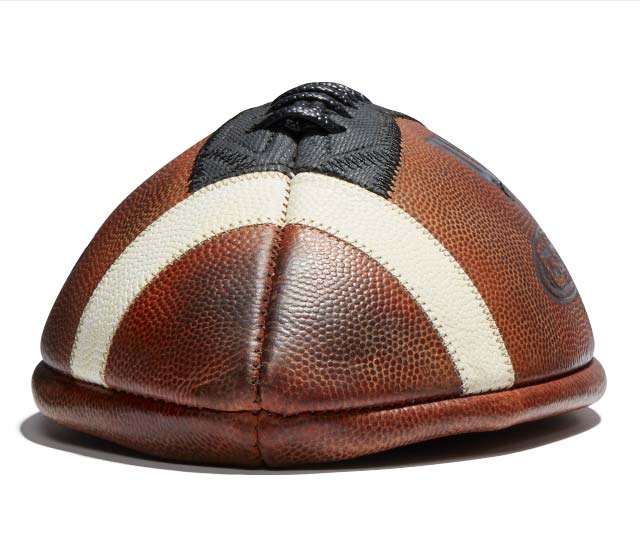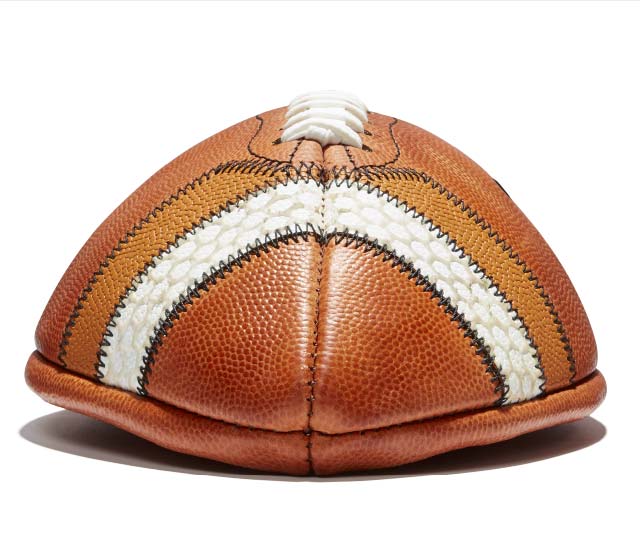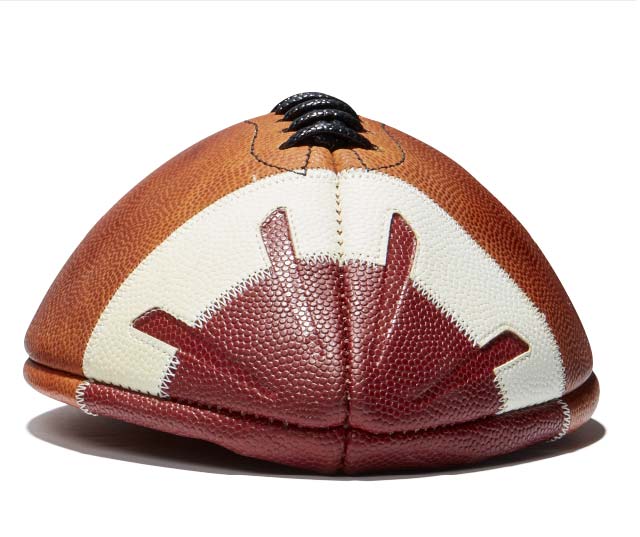 EXTREME GRIP DESIGNS
The team knew it was against regulation to put anything on the bottom two panels of the ball, so they had to get creative. Leveraging the grip zone data they collected from QBs and using a variety of different materials, cutting patterns, and burning techniques, they designed a variety of new stitch patterns to maximize grip interaction. Each iteration got them one step closer to creating an optimal throwing experience.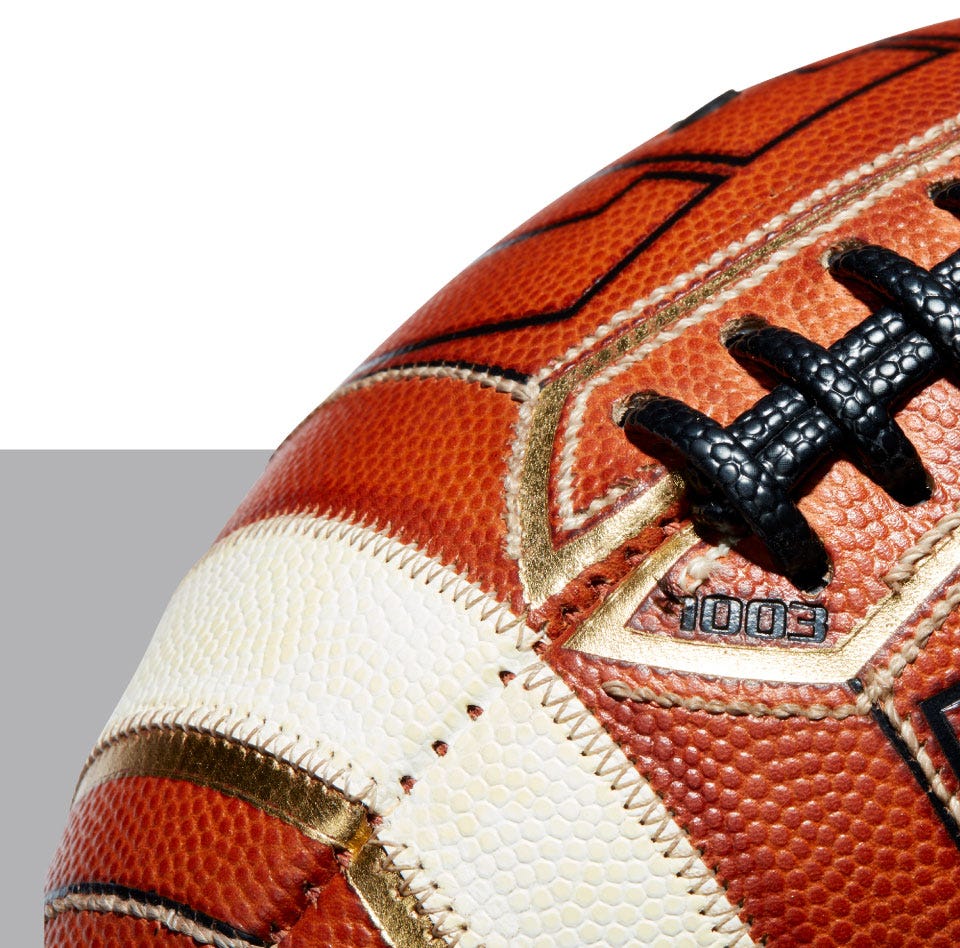 IF WE PROVIDE JUST ONE MORE GRIP POINT TO A QB,
THAT'S A WIN
– DREW TRYNER, WILSON INDUSTRIAL DESIGNER
NEW GAME BALL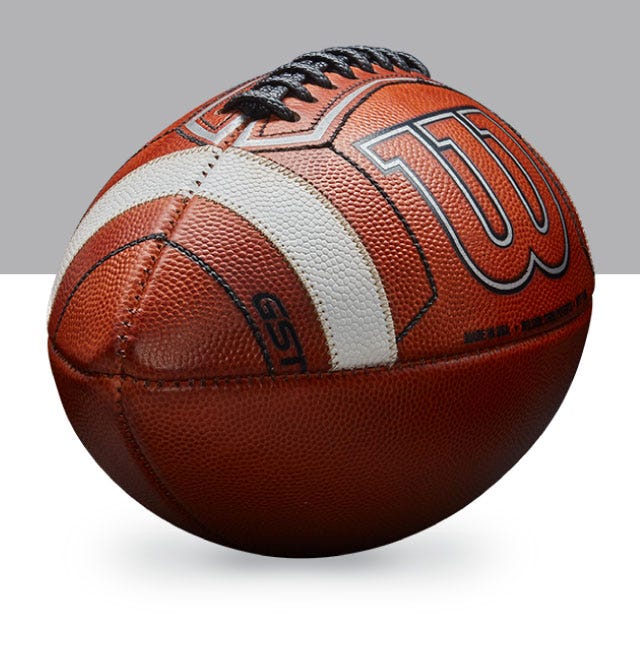 PRACTICE PREPPED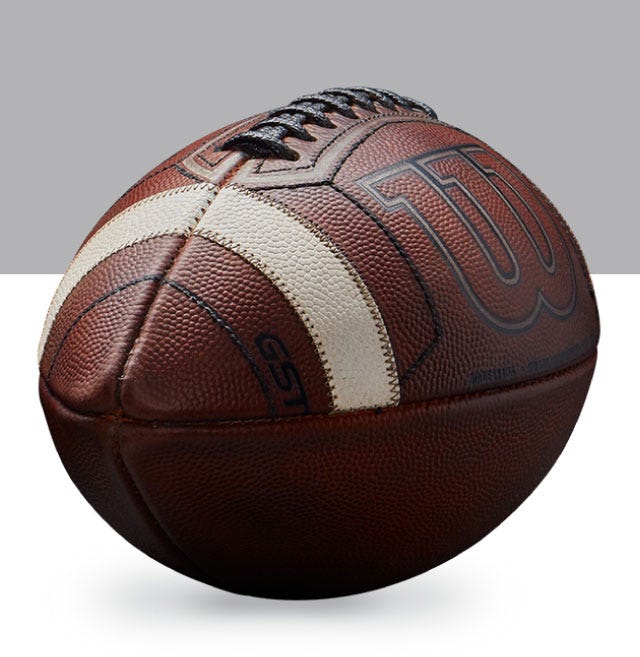 GAME PREPPED
Luckily, at Wilson we know a thing or two about leather. So to help players and EMs know when a ball is battle-ready, the team created a prep gauge on the leather that fades once the ball's natural tack is optimal. This color-changing technology means a player can know their ball is broken in just from looking at it. By eliminating the guesswork, players can be sure they're always getting the best possible grip and handling from their ball.