Wilson is committed to achieving Level AA conformance with the Web Content Accessibility Guidelines (WCAG) 2.0 and achieving compliance with other accessibility standards. Please contact Customer Service at 1-800-401-7967, if you have any issues accessing information on this website.
United States
Change your location
Tech Tabs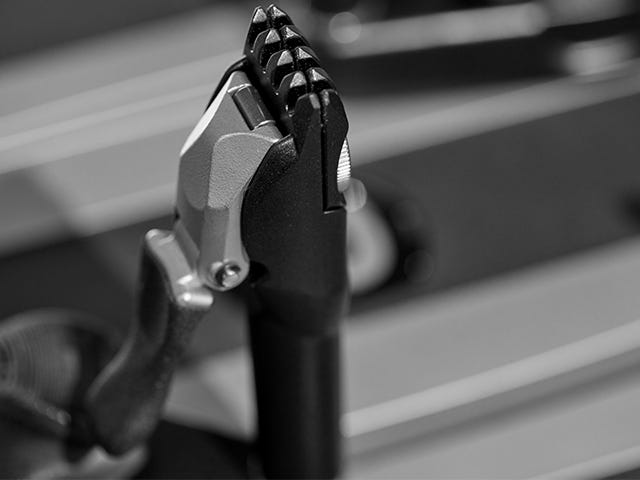 5-Tooth Clamps
To maximize grip and minimize string interference, the Baiardo L features five-tooth clamps instead of the wider four-tooth clamps of the original Baiardo.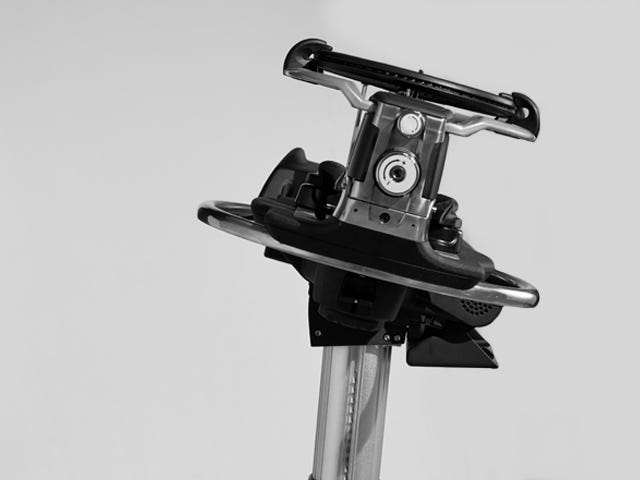 Manual Height & Tilt Adjustment
For practical ergonomic design and comfort, the height and tilt of the Baiardo L is manually adjustable. Read operation manual for additional details.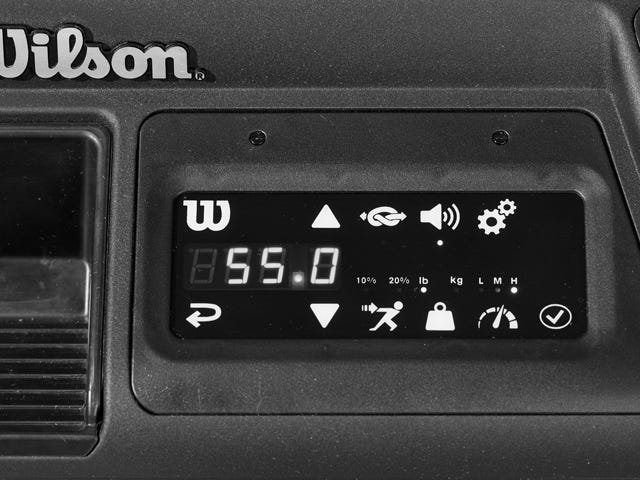 Display Interface
Offering a simple and easy-to-use interface, the Baiardo L display includes a number of useful functions for stringers, including puller speed, pre-stretch, knot tensioning & calibration.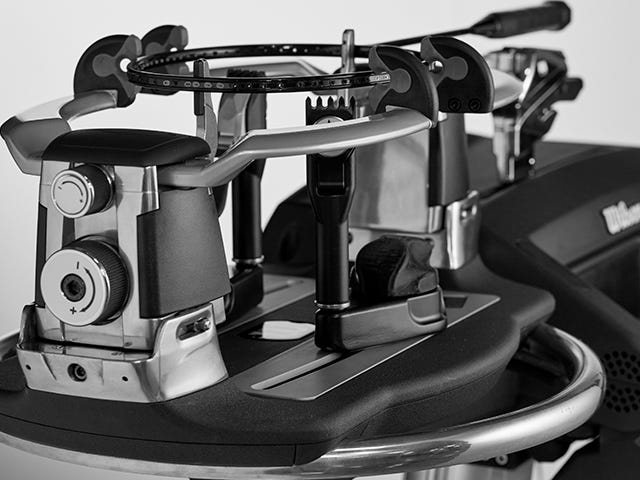 Adjustable Mounting Posts
The Baiardo L features mounting posts that can spring forward to better accommodate badminton rackets. Badminton adapter kit also included.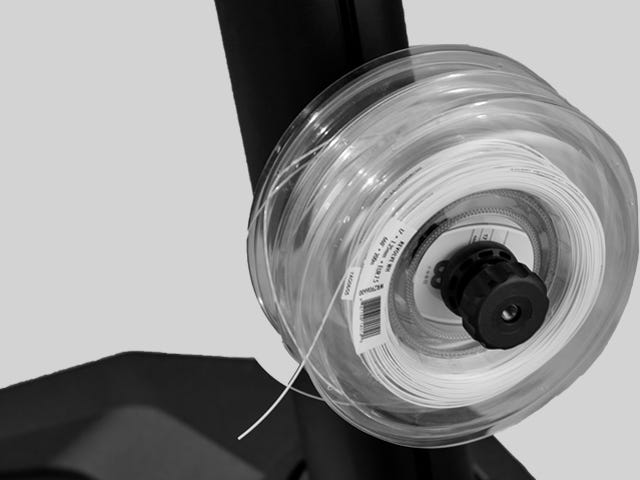 Reel Rack
New to the Baiardo L, the reel rack is located on the right side of the base column for stringers to conveniently store reels of string.
| | | |
| --- | --- | --- |
| Baiardo | | Baiardo L |
| 56KG/124lbs | Weight | 44KG/96lbs |
| 7 Degrees | Stand Angle | 7 Degrees |
| 52in/132cm | Max. Height | 51.3in/130.4cm |
| 41in/106cm | Min. Height | 39.5in/100.4cm |
| Automatic | Height & Tilt Adjustment | Manual |
| 4 Fingers | Clamps | 5 Fingers |
| Anti-Gravity | Clamp Bases | Twist Locking |
| Multiple | Puller Speed | 3 |
| Multiple | Pre-Stretch | 2 |
| Mulitple | Knot Pull | 1 |
| No | Reel Rack | Yes |
| No | Adjustable Posts | Yes |
| Yes | Touch Screen | No |
| Yes | User Profiles | No |