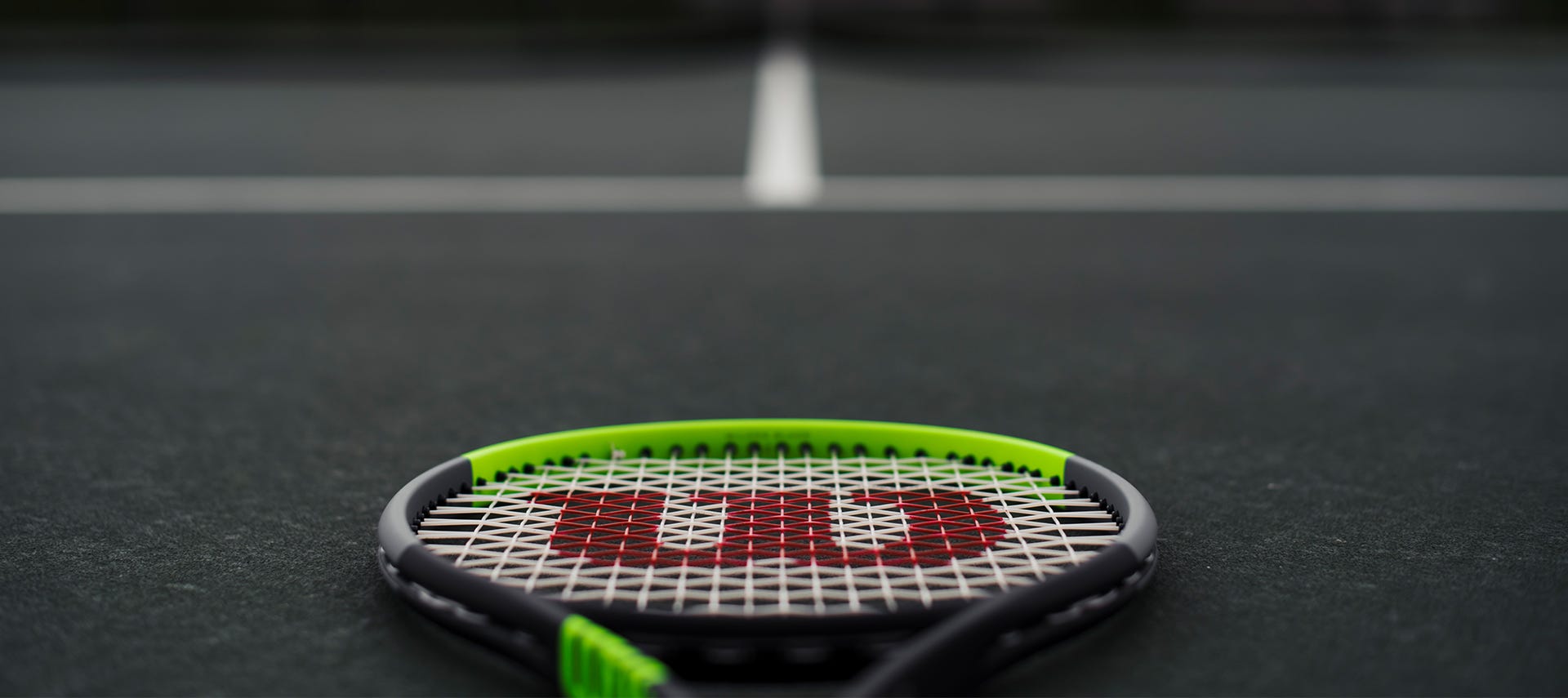 LABS DECLASSIFIED INNOVATION STORIES FROM WILSON LABS: BLADE v7
A BLADE THAT
GOES BEYOND
A BLADE THAT GOES BEYOND
Wilson LABs spent years fine-tuning and
gathering feedback from Blade players.
It's all led to one thing: a Blade
greater than any we've ever made.

BLADE
v

7: FEEL THAT GOES BEYOND
FOR THE COMPETITIVE PLAYER
Wilson Tennis is committed to providing every player with a racket that matches their playing style, empowering them to play to the best of their ability.
For years, the Blade racket has reigned supreme for players who prioritize control and feel. Each new version has incorporated subtle changes that have brought the racket one step closer to perfection. But when the LABS team unleashed a bunch of new tech on the Clash racket, they couldn't wait to see how parts of that tech could be tailored to the needs of Blade players.
Over the past few decades, the way tennis players play the game has changed, but rackets haven't always kept up. A significant change in playing style is that players' typical swing plane has evolved, becoming more vertical and aggressive. Blade players rely heavily on the feel of the racket when making contact with the tennis ball. A more "connected-to-the-ball" feel gives these aggressive players more confidence in going for their shots and controlling points. So the LABS team set out on their mission to deliver more feel.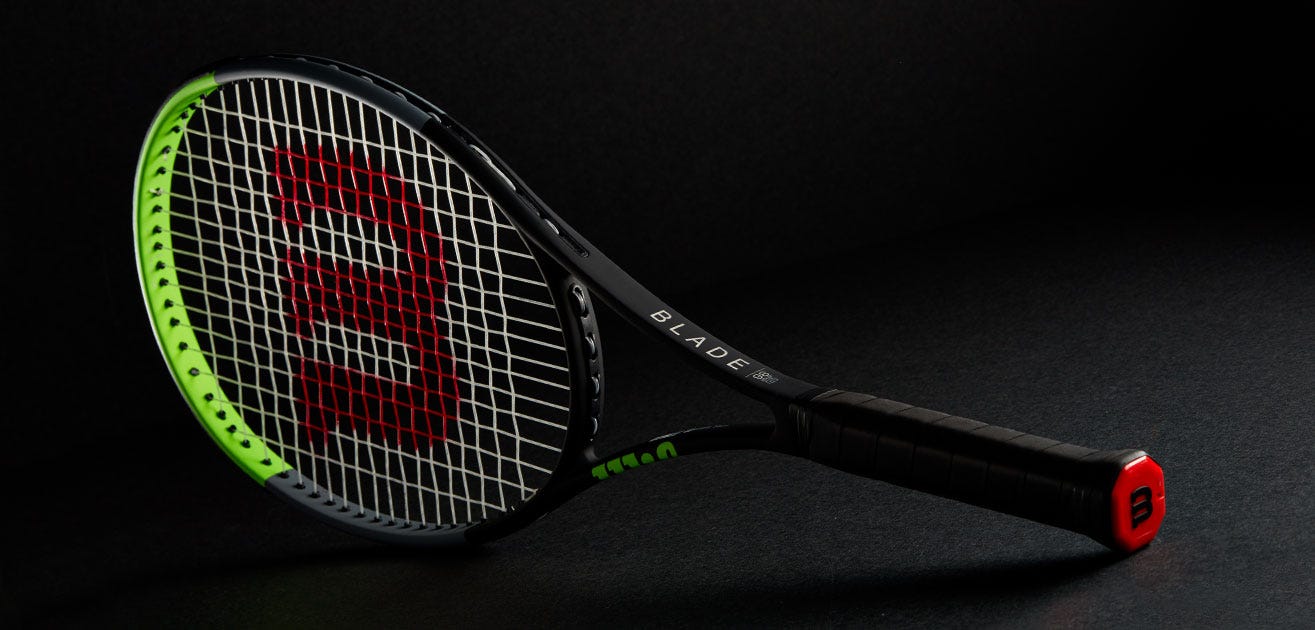 The all-new carbon mapping system (combination of FreeFlex and StableSmart) used in the Clash racket had proven it was possible to exaggerate a racket's horizontal and vertical flexibility without sacrificing best-in-class stability. So the team went to work strategically integrating carbon mapping throughout the Blade's frame. They tweaked and tested various iterations, each time getting feedback from players.
From this, FeelFlex technology was born. This innovation allowed the team to improve both horizontal and vertical flexibility without compromising the integrity and stability of the frame. The result? A racket with increased control, power and spin, unlike anything Blade players had ever felt before. The evolution in frame construction had resulted in a Blade racket with unmatched contact feel compared to previous versions.
TRADITIONAL FLEXIBILITY/HORIZONTAL BENDING
(*20% increase in horizontal flexibilty leads to more control)
MODERN FLEXIBILITY/VERTICAL BENDING
(*12% increase in vertical flexibility leads to more spin)
TORSIONAL STABILITY
(*11.4% increase in stability leads to more power)
*When a racket's flexibility number is higher, it is more flexible, when a racket's stability number is lower, it is more stable.
The LABS team took an innovative approach to designing Blade v7, but wanted to ensure that the DNA of the Blade racket would be preserved throughout its evolution. Getting the new variation of Blade right meant a lot of trial and error - in fact, LABS tested approximately 40 different variations of the racket with Blade players from all over the world.
After months of testing, measuring, and tweaking with coaches and a broad range of players across various Wilson academies, their vision for Blade v7 began to materialize. Each time a playtester took the prototype to the court, their feedback gave the LABS team confidence that their efforts had paid off:
In playtesting, 64 percent of players chose the new version of Blade over the old one - an unprecedented margin for Blade players.
Armed with learnings from the revolutionary Clash racket, The Wilson LABS team successfully created a Blade racket better than any Blade before. By incorporating FeelFlex technology into the frame, the team was able to maximize the control, power and spin potential without compromising the connected feel that is so crucial to Blade players. The result? A racket that goes above and beyond for the competitive player.