Wilson is committed to achieving Level AA conformance with the Web Content Accessibility Guidelines (WCAG) 2.0 and achieving compliance with other accessibility standards. Please contact Customer Service at 1-800-401-7967, if you have any issues accessing information on this website.
When the calendar turns to October, anything can happen. From no-hitters to walk-off wins, we've seen it all. These eight teams are fighting for their shot at eternal glory this fall – and #TeamWilson is well represented.
New York Yankees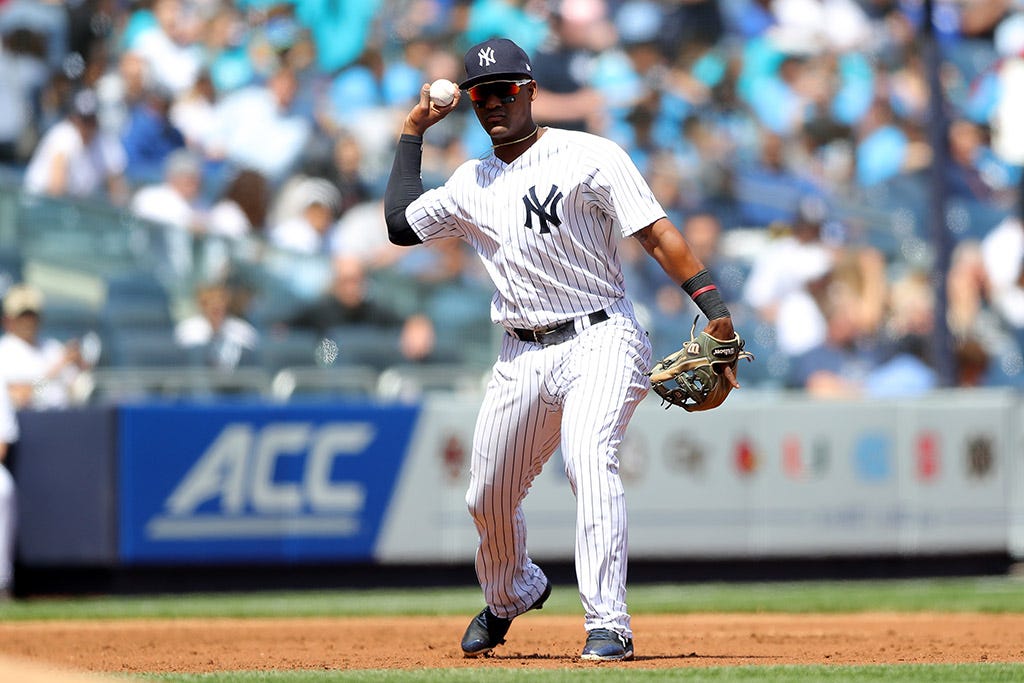 When you think of the World Series, the New York Yankees likely come to mind. And with good reason. They enter the postseason with the most championships in big league history: 27.
First-year manager Aaron Boone has a roster ripe with talent. Rookie of the Year candidate Miguel Andujar leads the charge amidst the Bombers' big bats. Dellin Betances, Justus Sheffield, David Robertson and Zach Britton are waiting to close things out late and erase all hopes of opposing offenses.
---
Boston Red Sox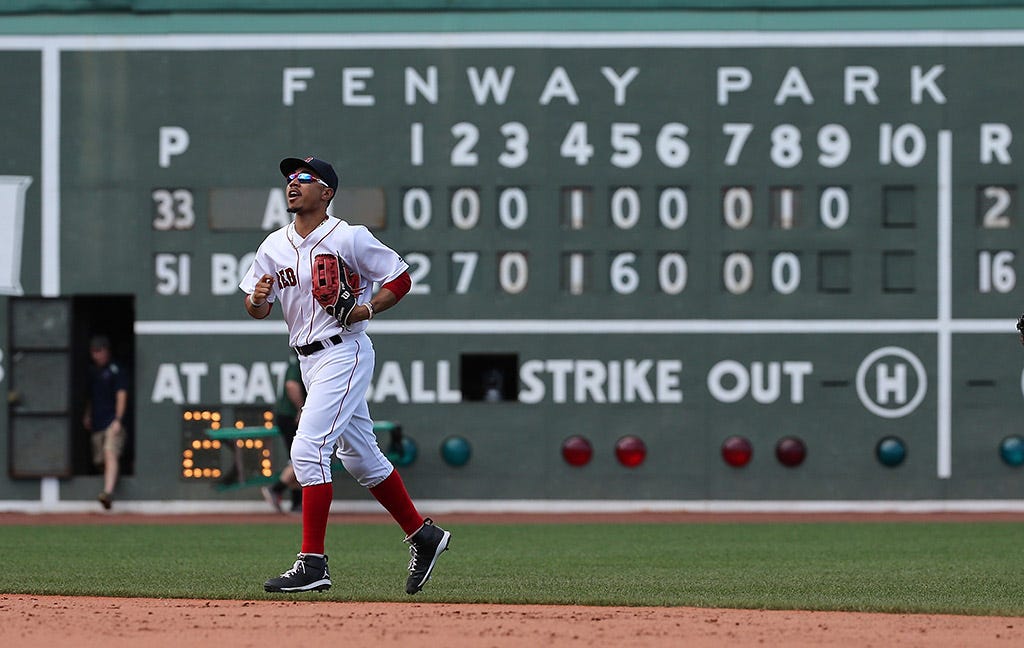 • Few teams have as rich of a history as the Boston Red Sox. In 2018, they penned the latest chapter, winning a franchise-record 108 games en route to the American League East crown. Led by American League MVP front-runners J.D. Martinez and Mookie Betts, the Red Sox sent the rival New York Yankees packing in the ALDS before ending the season of the reigning World Series champion Houston Astros.
Along with Betts and Martinez, Boston features Andrew Benintendi, Rafael Devers, both of whom have come up big so far this postseason. Factor in a group of arms that includes Rick Porcello and flame-throwing right-hander Joe Kelly and you've got a recipe for success.
---
Cleveland Indians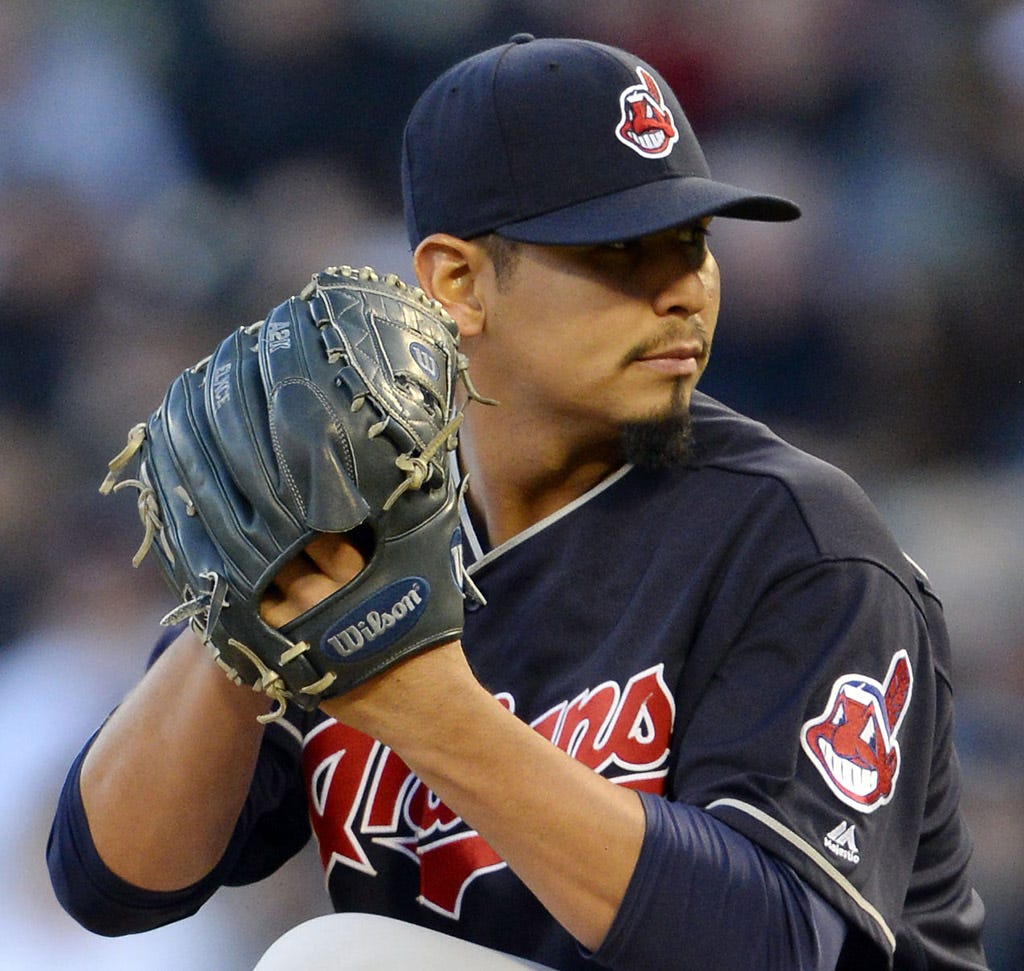 The Cleveland Indians and manager Terry Francona are no strangers to the postseason. After winning the AL pennant two years ago, the Tribe is hungrier than ever in 2018.
This team is all about its dominant pitching staff. Right-handers Mike Clevinger and Carlos Carrasco make up half of the first four 200-strikeout teammates on a single team. And, waiting in the bullpen, left-hander Andrew Miller stands ready and waiting to shut the door on opponents.
---
Houston Astros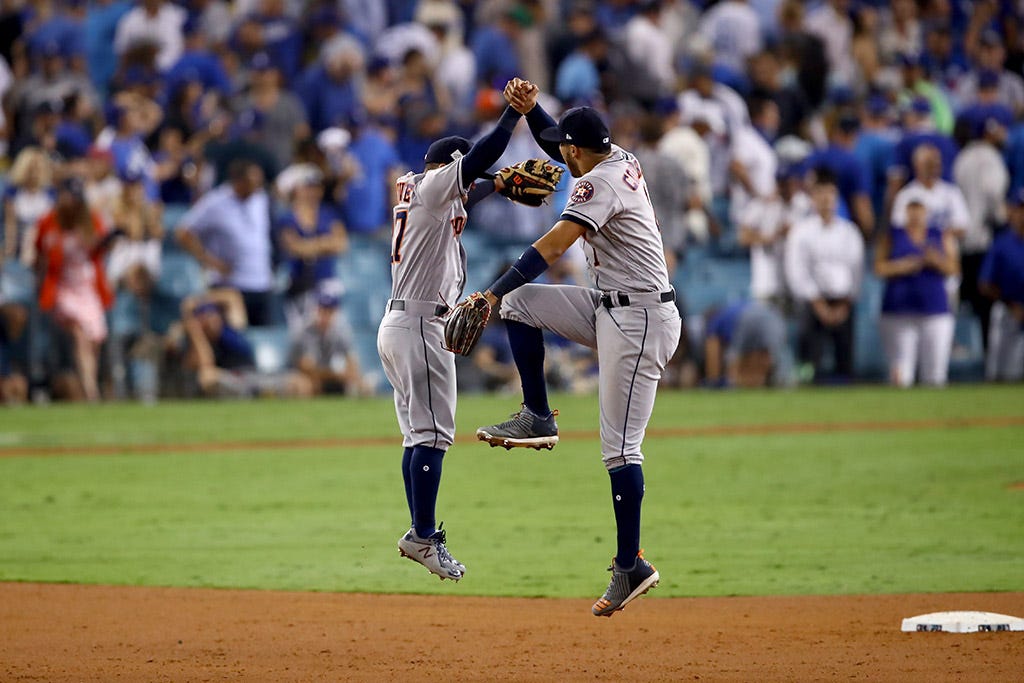 Last year, the Houston Astros rallied in wake of Hurricane Harvey, capturing the first World Series title in franchise history. Now, back and better than ever, they have their eyes on becoming baseball's first back-to-back champs of the 21st century.
Anchored by their talented double play combination of Jose Altuve and Carlos Correa, manager A.J. Hinch has perhaps the deepest roster in the game. Evan Gattis, Josh Reddick, Marwin Gonzalez, Yuli Gurriel and Tony Kemp show no signs of backing down and Lance McCullers and Collin McHugh are ready to hold their own and help Houston retain the title of World Champs.
---
Atlanta Braves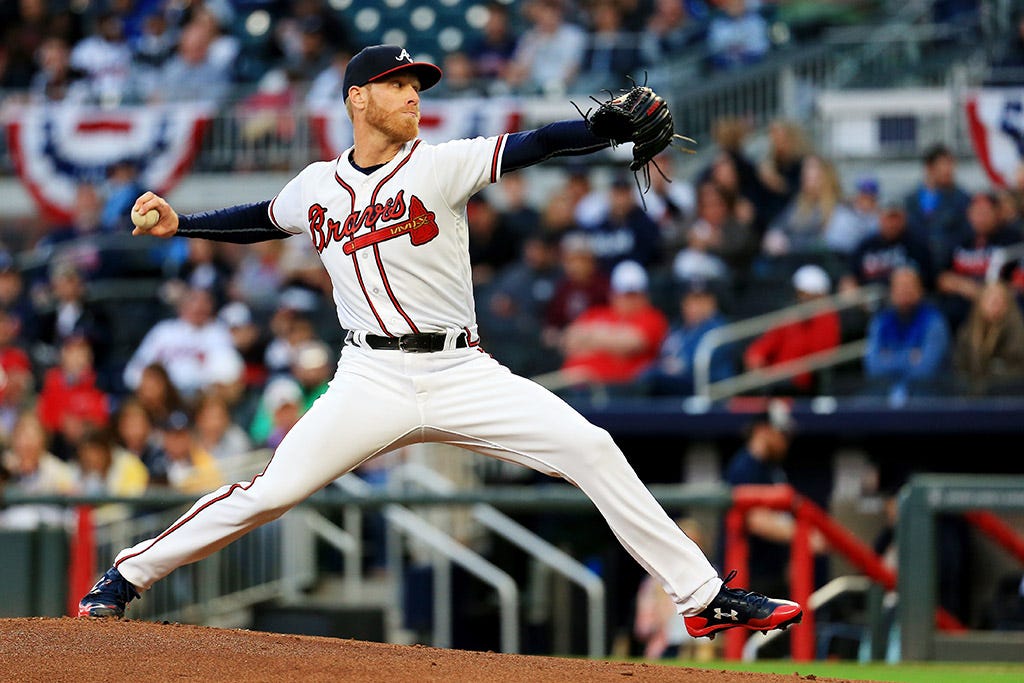 Ready to write their own chapter in Atlanta Braves lore, this young group features one of the youngest, most exciting cores in all of Major League Baseball.
Ozzie Albies and Dansby Swanson have anything hit up the middle under wraps and Johan Camargo has the hot corner on lockdown. All-Star hurler Mike Foltynewicz heads a rotation loaded with impact arms. Luke Jackson, A.J. Minter and the Braves bullpen are ready to show that their first division title since 2013 is just the beginning.
---
Milwaukee Brewers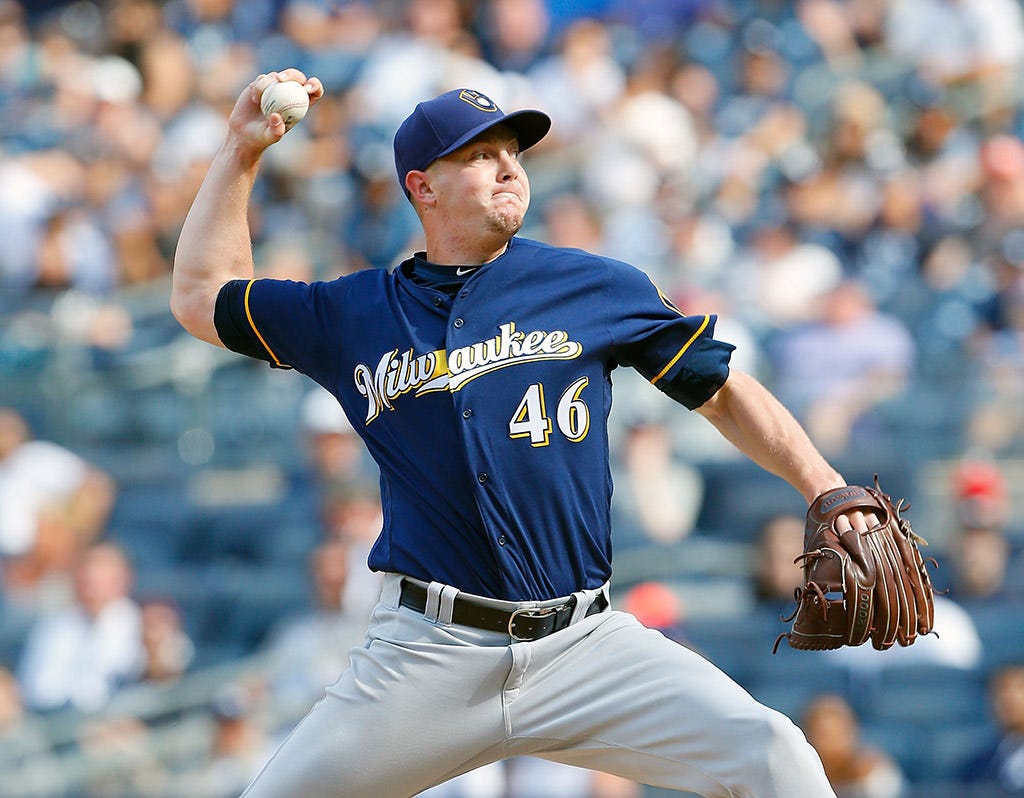 After running out of gas late in the regular season in 2017, Craig Counsell's Milwaukee Brewers are back in the postseason for the first time since 2011, looking to win the team's first-ever World Series championship.
There is perhaps no lineup in the league more lethal than this one. Led by first-year Brewer Lorenzo Cain and the likes of Jesus Aguilar, Ryan Braun and Domingo Santana, this club has hitters up and down the card. When you factor in the arms, such as Gio Gonzalez and Corey Knebel, Milwaukee belongs in October.
---
Los Angeles Dodgers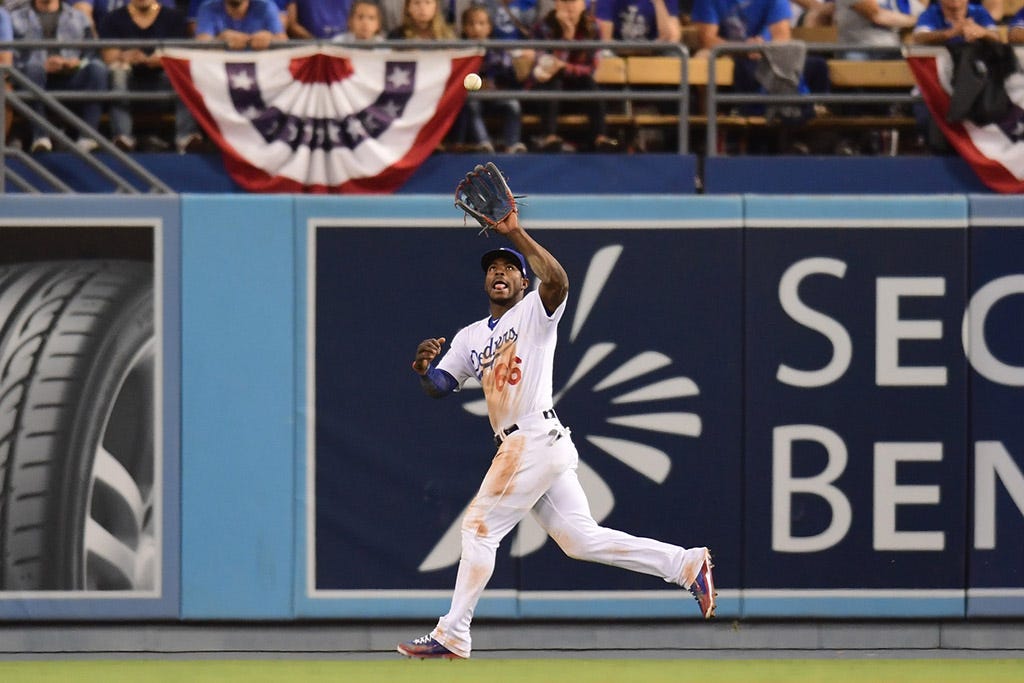 After battling their way to the top of the National League West, the Los Angeles Dodgers are ready to win it all in 2018.
Featuring a loaded starting rotation of Clayton Kershaw, Rich Hill, Ross Stripling and Walker Buehler, Dave Roberts' club rode a second-half surge back to the postseason. Justin Turner, Yasiel Puig and Max Muncy are powering a potent offense. Last year, they came within one win of a World Series title. They're back and ready to finish the job.
---
Colorado Rockies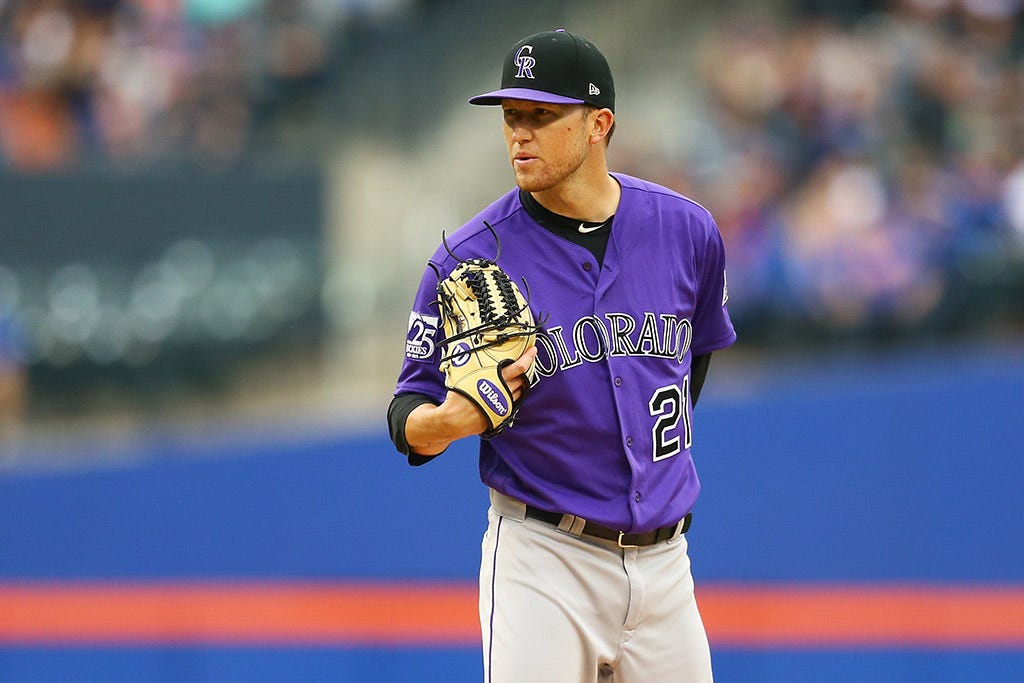 In Denver, usually it's the offense that leads the Colorado Rockies to the postseason. This year, though, it's been a combination of pitching and hitting that netted the Rox their playoff berth since 2009.
Left-hander Kyle Freeland is likely headed for a Top 10 Cy Young finish and guys like Chris Rusin, Santiago Casilla and Adam Ottavino are holding their own heading into October. Ryan McMahon and Gerardo Parra have shown what they're capable of. Now, they're ready to bring Colorado its first-ever World Series title.