Wilson is committed to achieving Level AA conformance with the Web Content Accessibility Guidelines (WCAG) 2.0 and achieving compliance with other accessibility standards. Please contact Customer Service at 1-800-401-7967, if you have any issues accessing information on this website.
United States
Change your location
Text Divider
(
PUT THE GAME ON THE MAP
As 3x3 grows in popularity, it evolves the sport of basketball. It crosses over courts all around the globe, as a catalyst for change. Wilson has continued the trend of innovation by keeping the ball as fresh and new as the game to which it belongs, diverging from the pillars of the sport that remained unchallenged. Such as, what a basketball can be, how many players are on the court, and if we play to a time or a score. This style of play is expanding its reach to all levels of the game, and literally rewriting the rules.
BUILT FOR HANDLES
FIBA 3x3 BASKETBALL
The official Wilson FIBA 3x3 ball has the same weight of the standard size 29.5-inch ball you know and love, but built in a 28.5-inch form, tailored to fit this style of game play.
Shop Now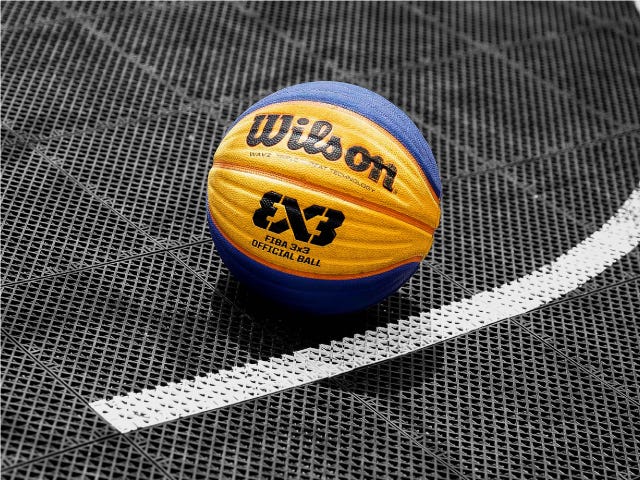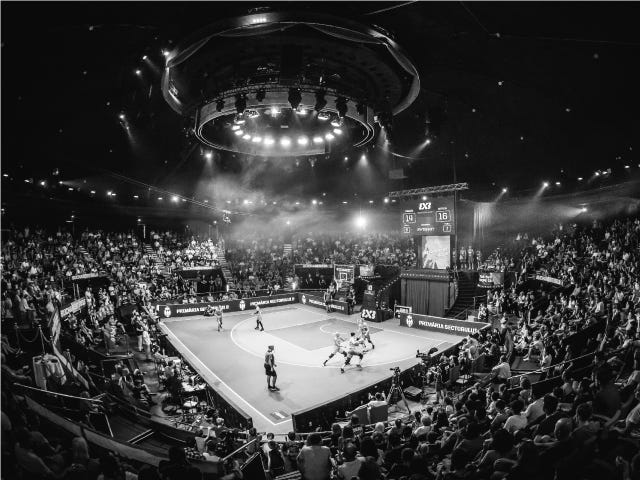 SETTING THE STAGE
The size of the court has decreased, cut to a half court, to fit the style of our game. The entire court and arena infrastructure has a quick mobile set up allowing for games to pop up wherever competition demands it.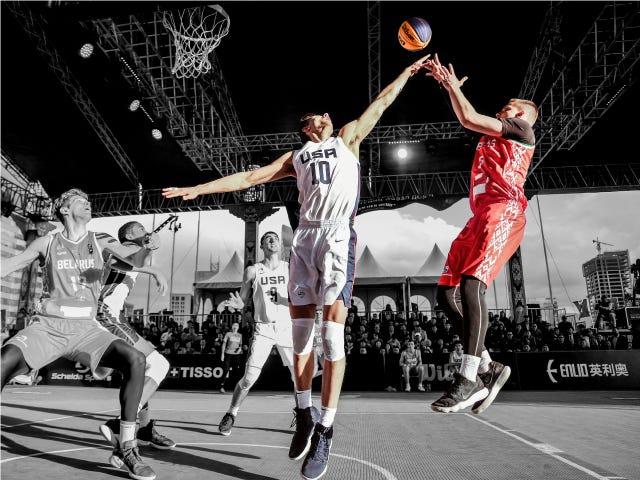 MORE SPACE TO WORK
Each team plays with three athletes instead of five and one more player off the court for a total of four per team. This allows for more isolation, spread spacing and changes each player's level of involvement in every play.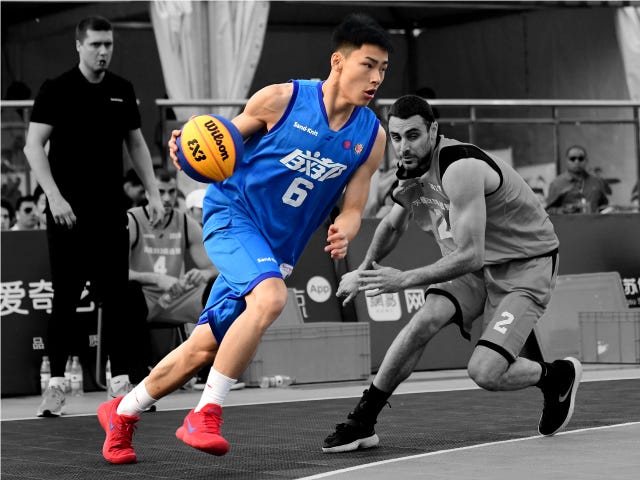 THE CLOCK MOVES FAST
Games last for 10 minutes, and use a 12 second shot clock. It's non-stop play for every second of those 10 minutes; every possession is treated like your last. After a basket is scored, the defending team immediately takes the offensive upon the ball falling through the net. They take the ball from under the hoop and begin their possession.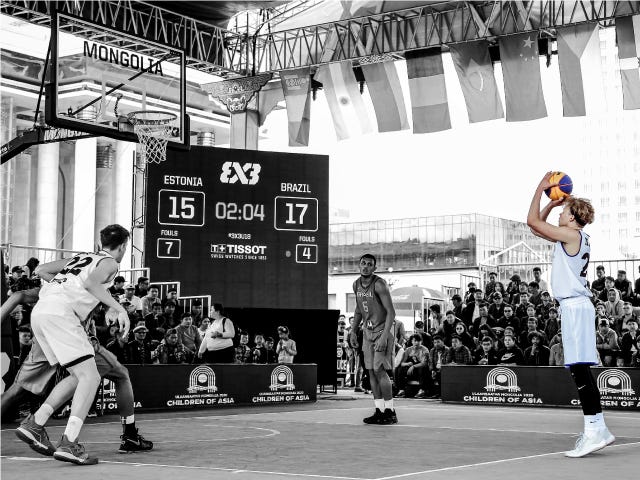 MAKE EVERY SHOT COUNT
The game is scored in l's and 2's. All baskets scored inside the arc are counted as l's and any beyond the arc are counted as 2's.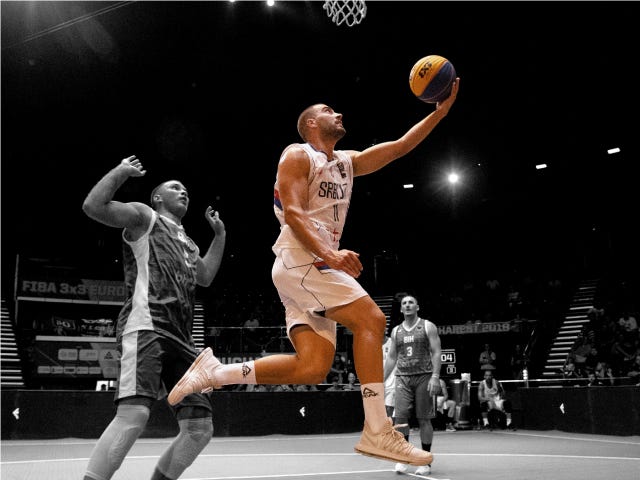 FIRST TO 21 OR BEST AFTER 10 MINUTES
Winning in FIBA 3x3 comes in two forms. Either the first to 21 points, or the team that is winning after 10 minutes of game time, whichever comes first. If overtime is required, the winner is determined by the first to score 2 points.