Wilson is committed to achieving Level AA conformance with the Web Content Accessibility Guidelines (WCAG) 2.0 and achieving compliance with other accessibility standards. Please contact Customer Service at 1-800-401-7967, if you have any issues accessing information on this website.
United States
Change your location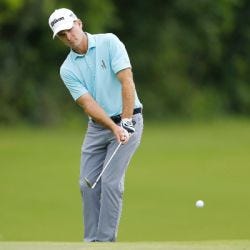 Kevin Streelman
Golf
DOB:

Birth Place:

Winfield, IL

Residence:

Scottsdale, AZ

Achievements:

2007 Opelika Classic Champion
2013 Tampa Bay Championship Winner
2014 Travelers Championship Winner

Irons:

FG Tour V6 Irons (3-9)

Wedges:

FG Tour PMP Wedges (48°, 54°, 60°)
What's in Kevin Streelman's Bag?