Wilson is committed to achieving Level AA conformance with the Web Content Accessibility Guidelines (WCAG) 2.0 and achieving compliance with other accessibility standards. Please contact Customer Service at 1-800-401-7967, if you have any issues accessing information on this website.
United States
Change your location
LABS Declassified Innovation Stories from Wilson LABS: Glide
A SHOE THAT'S NEVER LATE TO THE BALL
Wilson LABS' footwear engineers spent four years developing the first and only shoe in the world made to slide on hardcourt. The result: a shoe that surpassed the new speed of tennis.

Exceeding the Tennis Speed Limit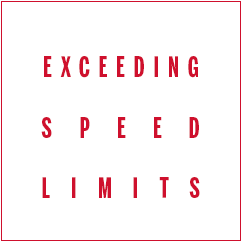 There's no denying that tennis is faster today than ever before. Players are better conditioned, more athletic and are able to tap into a myriad of technical advancements in equipment. This has replaced shorter points with longer rallies — especially on clay and grass where players are sliding to hit and recover to the next shot faster.
But what if the sliding advantage could also be available to players on hardcourt?
There was only one way to find out. And so began Wilson LABS' quest to solve this unique physics challenge.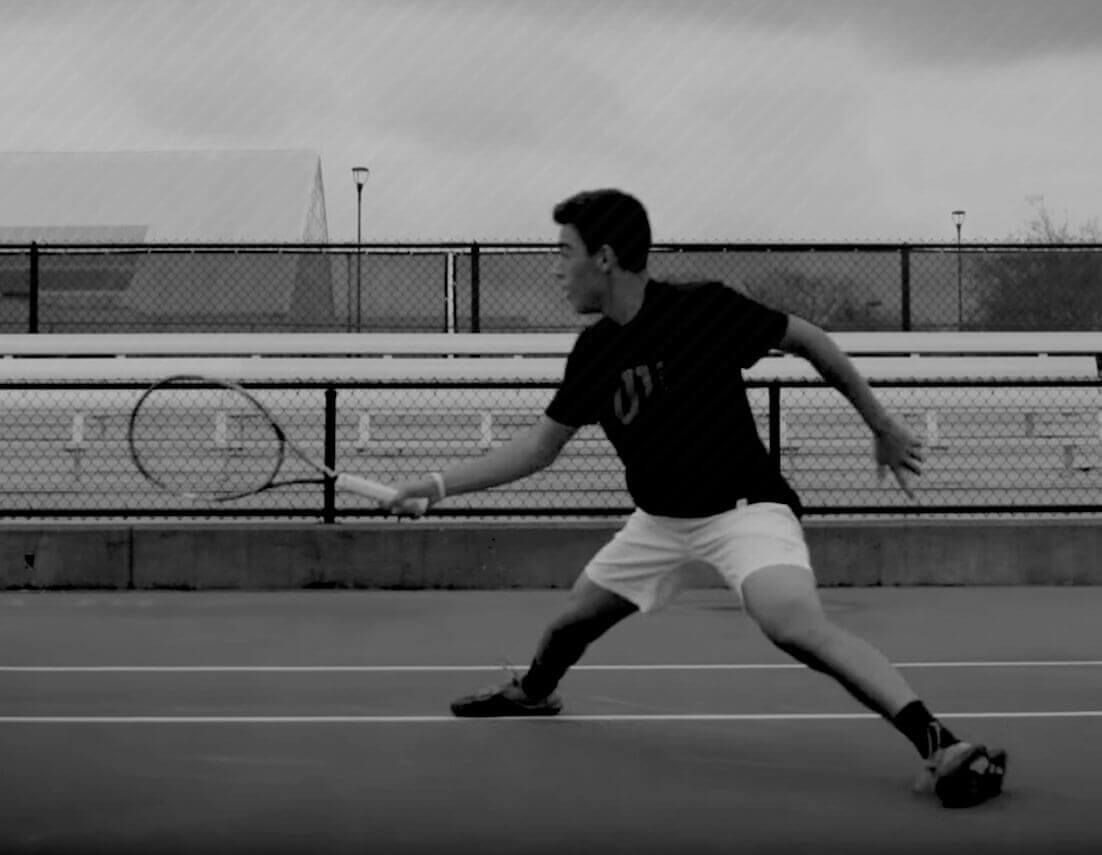 You Spoke. LABS Listened.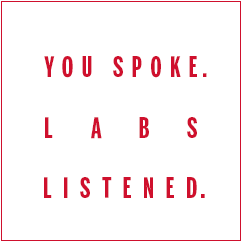 Before one piece of Glide's rubber was molded, focus groups were conducted, one-on-one interviews with athletes and influencers were completed, and court-side observations were made across the United States, Europe, and Asia. The LABS team wanted to know what players needed in a next-generation tennis shoe. The overwhelming response?
We want a shoe that can make us faster by helping us slide.
Creating Fast Takes Time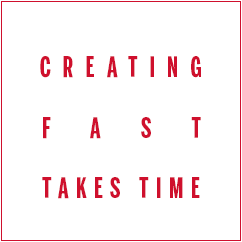 With research in hand, a team of LABS' engineers and designers in Annecy, France set out on a quest to build a shoe that enhances speed and agility by sliding — one that would help players recover to the next ball up to 30% faster than with regular tennis shoes.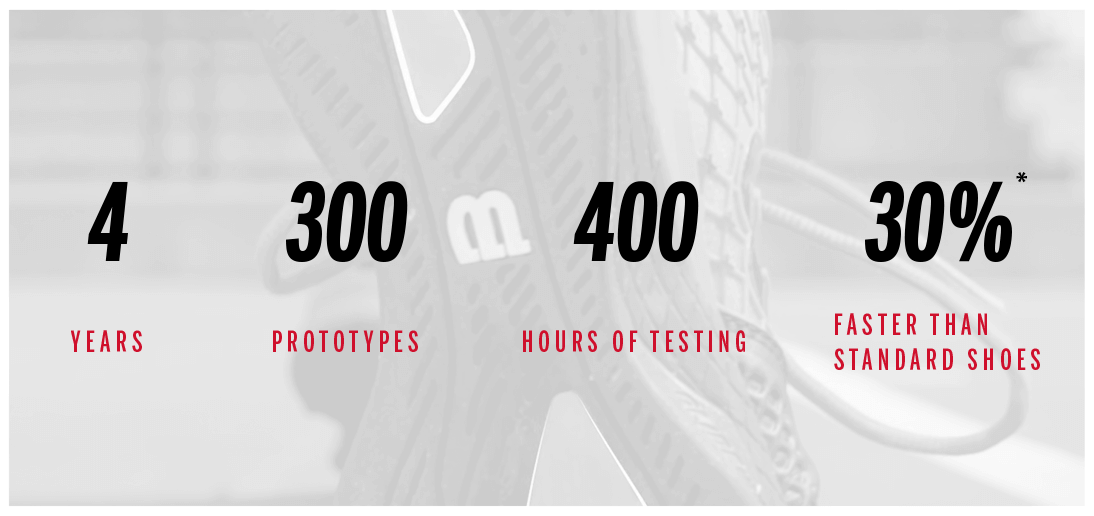 * Based upon test conducted by Amer Sports Footwear Laboratory of Biomechanics and Exercise Physiology in 2014 comparing Wilson Glide to a conventional tennis shoe
Helping Glide to Slide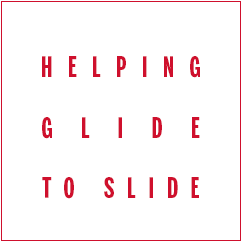 When engineers at sister company Salomon heard about the Glide shoe project, they reached out to Wilson LABS. A polyethylene material Salomon uses to help minimize friction in their skis was perfect for sliding on hardcourts.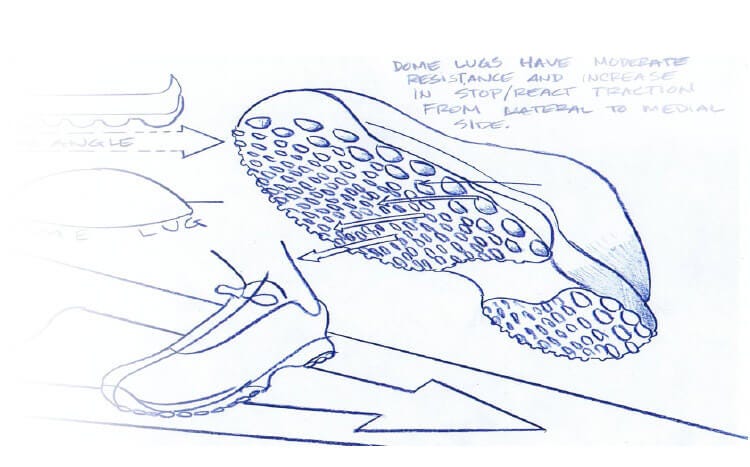 Sole searching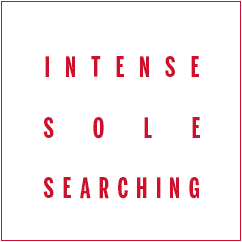 The right amount of slide, the right amount of traction for explosiveness — it took many sole iterations and hours of player testing to find the perfect combination.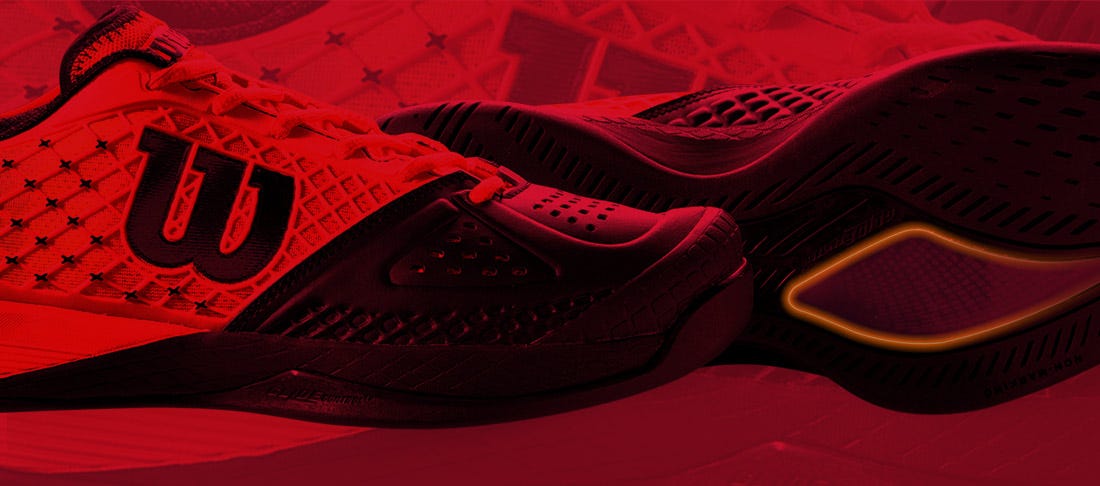 Testing Yields Results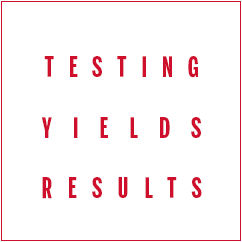 Wilson LABS researchers travelled to tennis academies and clubs all over the world to validate the shoe's benefit. By using advanced cameras and testing methods, Wilson LABS confirmed players were not only becoming 30% faster vs. their regular shoes, but also putting less stress on their bodies by sliding with Glide.
2011

Research with players and coaches defines what they want in a shoe: sliding capabilities to make them faster.
First prototypes created and trialed in Annecy, France
2012

Wilson LABS uses advanced camera technology and scientific methodology to study players biomechanics with Glide vs. a standard tennis shoe. Testing shows when sliding, there is less pressure and lateral force on knees, ankles and hips.
Glide continues to be tested and refined.
2013

More than 400 hours of testing at tennis camps across the USA, Europe, and Asia validate the shoe's benefit: players are 30% faster to the ball with Glide.
2014

Wilson applies and receives a patent for Glide, worldwide.
2015

Glide released to tennis players across the globe.