Wilson is committed to achieving Level AA conformance with the Web Content Accessibility Guidelines (WCAG) 2.0 and achieving compliance with other accessibility standards. Please contact Customer Service at 1-800-401-7967, if you have any issues accessing information on this website.
United States
Change your location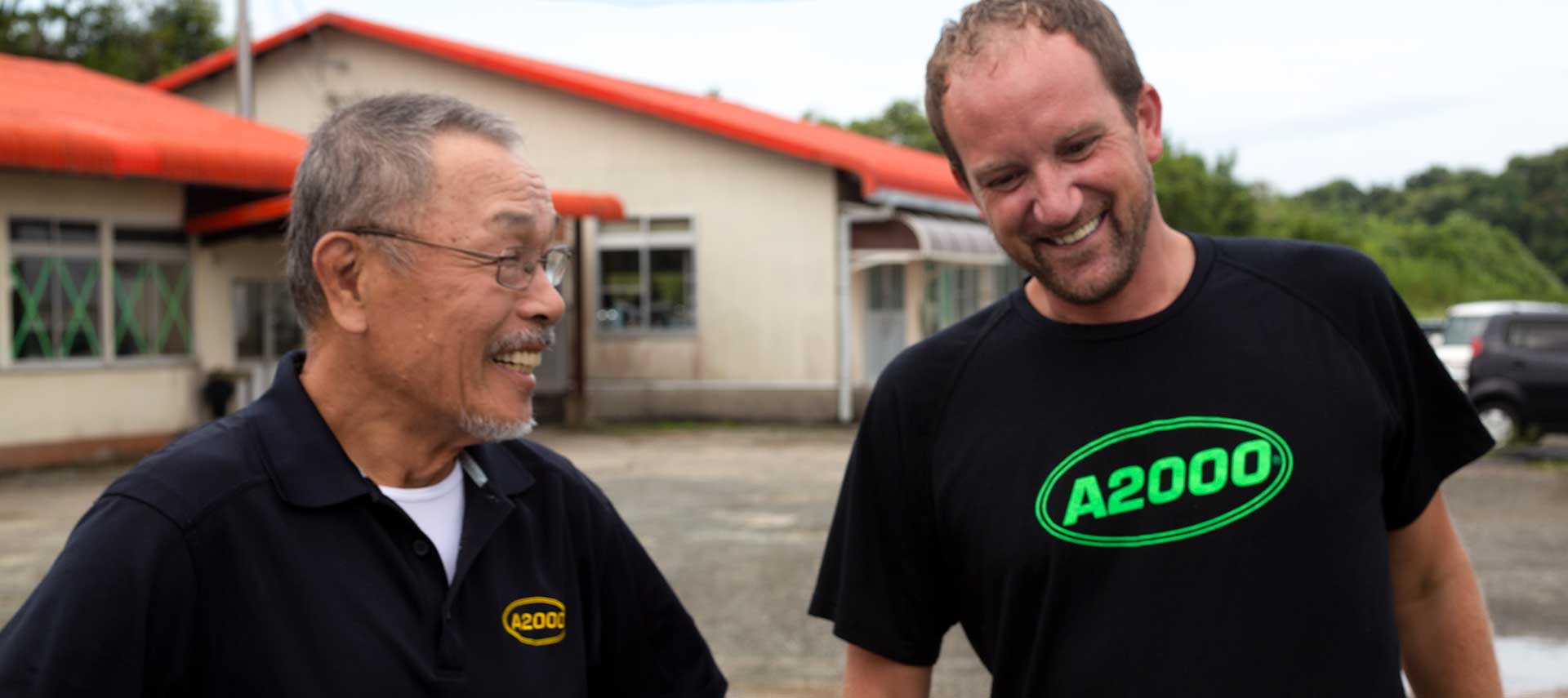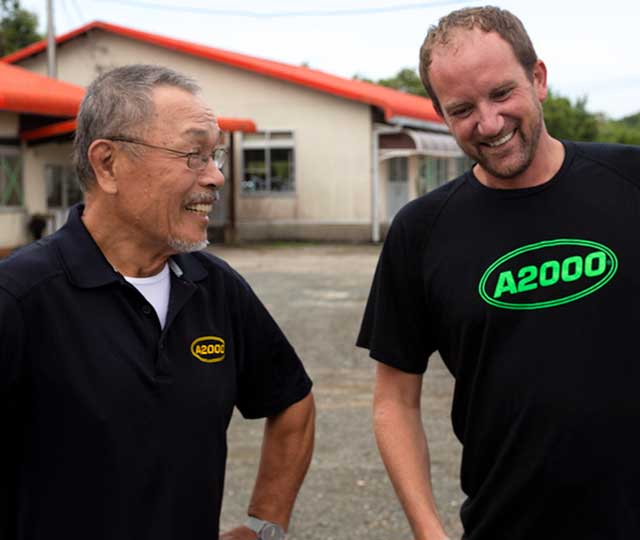 WE MAKE GLOVES
WE MAKE GLOVES
The duo of Wilson Ball Glove Master Craftsman Shigeaki Aso and Ball Glove Product Manager Ryan Smith have already left an indelible mark on the game they love.
The duo of Wilson Ball Glove Master Craftsman Shigeaki Aso and Ball Glove Product Manager Ryan Smith have already left an indelible mark on the game they love.
MEET ASO
MEET RYAN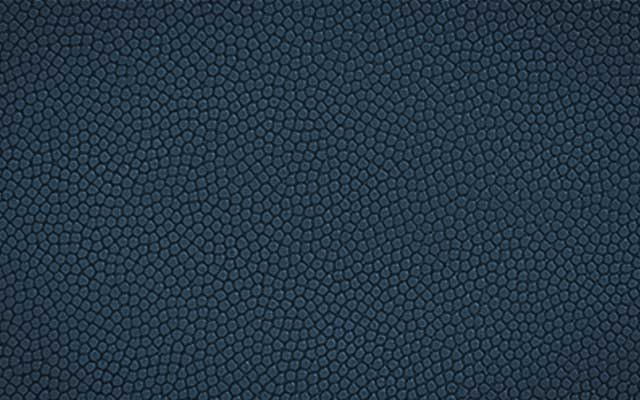 SHIGEAKI ASO
WILSON BALL GLOVE MASTER CRAFTSMAN
They say if you love what you do, you'll never work a day in your life. There are few individuals in the world who embody that expression as much as Aso, who has dedicated his life to the game he loves.
Aso, who played baseball in Japan as a child, grew up as a catcher. He admits he 'wasn't very good' – but still has his first glove in his home, a testament to his lifelong love of the game. After finishing high school, he worked as a quality inspector in factories, focusing on Wilson baseball gloves with an unrivaled attention to detail. This was just the first stop of many on his journey to becoming an icon in the baseball world.
He was approached to be a driver for the president of the company – and although he was reluctant to accept initially, he knows it helped open countless doors for him early in his career. One year turned to five – during which he taught himself English using a book he'd carry with him in the car and read while waiting for the president to finish meetings.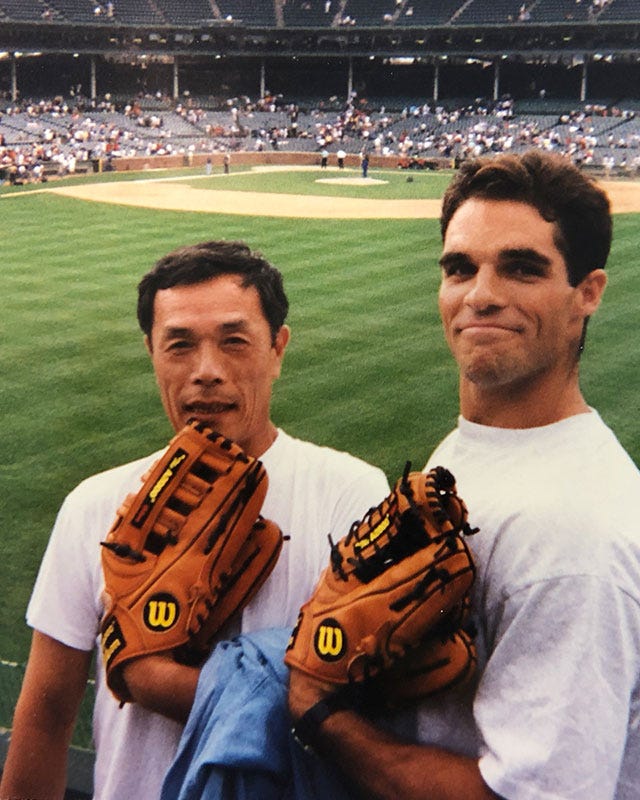 Through contacts he made over his five years as a driver, Aso took a job in the Hides Division while attending night school and earning a degree in economics, which was particularly helpful to him given his work dealing with imports and exports of hides and ball gloves. In this job, he learned the ins and outs of hides and their integral role in creating the perfect glove.
Wilson Sports in Japan then became a joint venture with the United States-based Wilson Sporting Goods, opening the door for Aso to get his first exposure to Major League Baseball. He visited Spring Training and was shocked at what he saw players using – gloves that he considered to be far from satisfactory based on his years of quality control work in Japan factories. The gloves he was used to seeing in Japan were a much higher quality than what he was seeing at camp – and he took it upon himself to change this.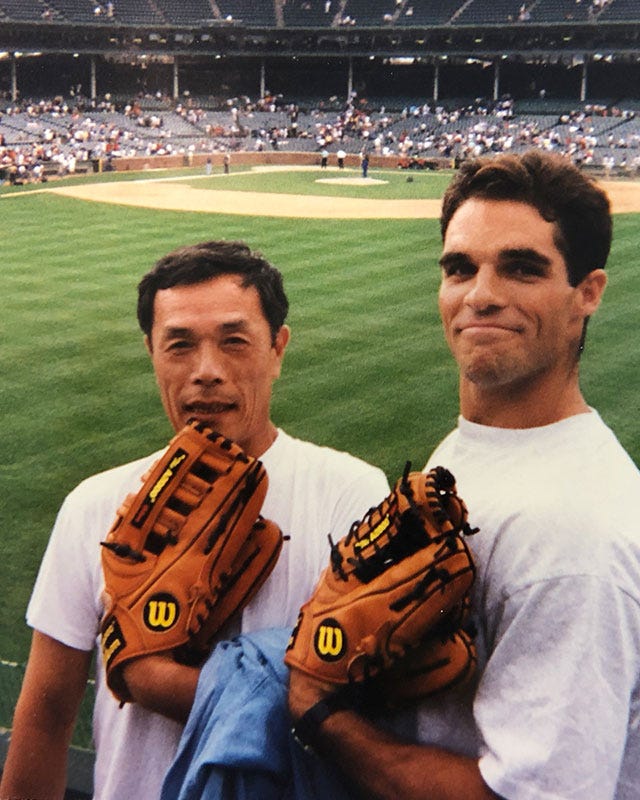 "At the time, a lot of people at Wilson didn't have much knowledge of position-specific models.
When Aso came up with the 1786, that changed the game for Wilson in Major League Baseball."
- Scott Paulson, Wilson Sports Marketing Director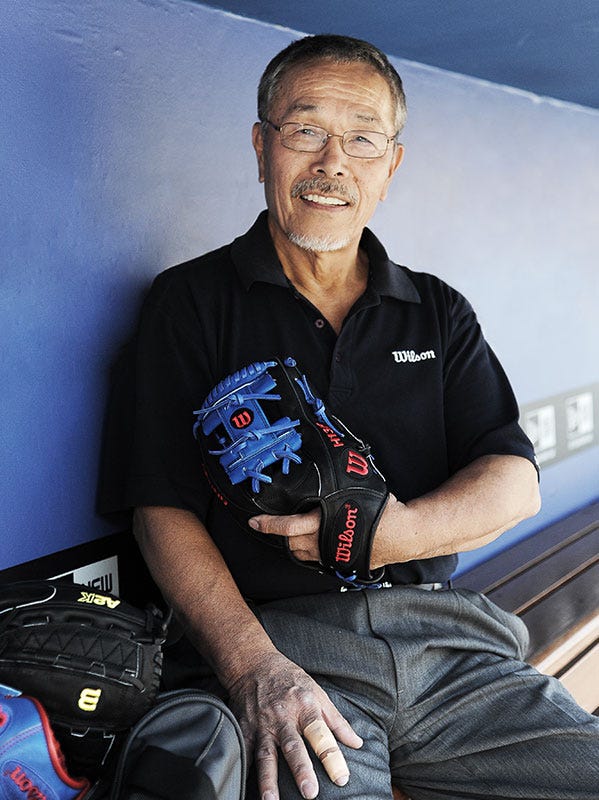 Aso returned to Japan and asked the president of the company to allow him to design American gloves differently. Gloves at that time featured very long pinky and thumb stalls, which weren't ideal for infielders because they were cumbersome, especially when turning plays around the bag. Looking to solve this problem for players, he created his first pattern ever – the now-famous A2000 1786, one of the most popular models in the game to this day.
At that point, Wilson had an array of pitchers, catchers and first basemen using their gloves and mitts – but hardly any infielders or outfielders. Current Wilson Sports Marketing Director Scott Paulson sat down with Aso and explained what MLB infielders were looking for in a glove – and Aso used these insights in creating the A2000 1786. When he showed the model to Paulson at camp the next spring, he loved it – and asked Aso to create two more patterns, one shorter and one a bit longer. These, of course, became the 11.25" A2000 1788 and 11.75" A2000 1787.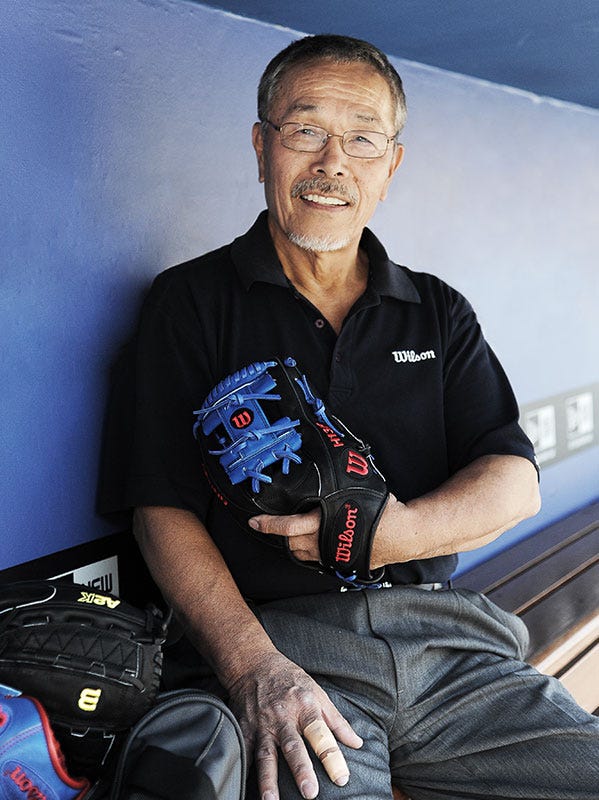 These gloves started it all – what Wilson gloves have become today. Shortly after unveiling his first three models, Aso created his first catcher's mitt, the 33" A2000 1791. It was different from other catcher's mitts available because of the Extended Palm design that allowed catchers to feel the ball stick in the pocket when working behind the plate.
Hall of Fame catcher Ivan 'Pudge' Rodriguez chose the A2000 1791 at Spring Training in 1987. He loved the design and feel of the mitt and before Aso knew it, pro players were flocking to him, looking for glove designs that fit their game.
With his popularity skyrocketing in the game, another glove company tried to lure him away from Wilson – but he declined, citing his longstanding loyalty to Wilson – and what he believed was going to be a promising future in the game. "If I went there, I couldn't do things myself – my ideas. That was everything to me."
"When we got the glove, it wasn't right – and I thought he wouldn't like it either.
I started to pound it – and then he loved it."
- Aso Shigeaki [on Manny Trillo's glove]
Today, Aso is known for his legendary glove break-in process that's been used by thousands of players across the globe. But he didn't start breaking in gloves until he was at Spring Training for the second time, working with Chicago shortstop and four-time All-Star Manny Trillo.
The slick-fielding infielder didn't like the shape of a Pro Stock glove. After ordering a new A2000 1787 for him, Aso still knew that, based on his conversations with Trillo, it wasn't right. So he sat down with his mallet and began pounding and shaping the glove to fit Trillo's needs.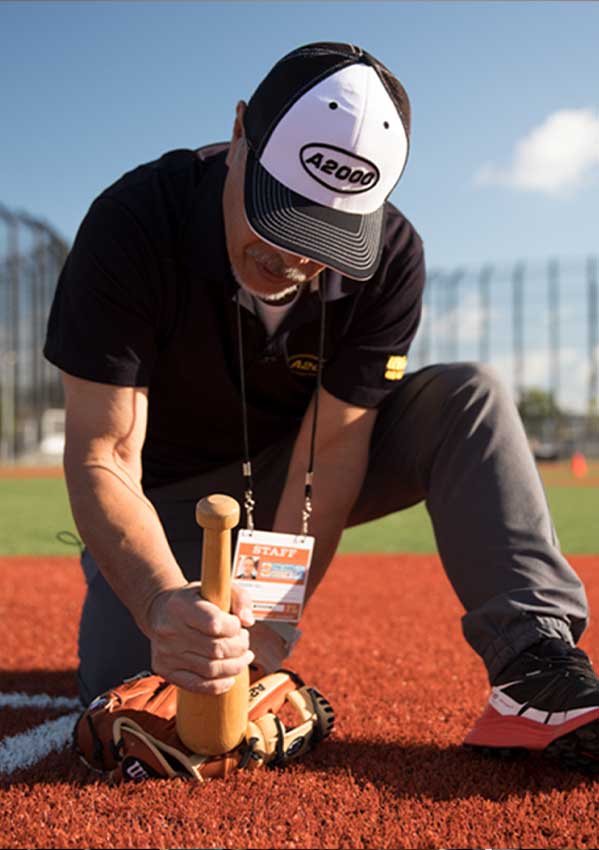 Over his near-five decades in baseball, the game has evolved into something that players of yesteryear would scarcely recognize – especially in terms of equipment. Aso's designs have evolved over time, delivering the best players in the world what they need to play at the highest levels.
He's revolutionized the game in countless ways, bringing Double Welting over from Japan and introducing SuperSkin while working alongside outfielder Barry Bonds. Initially, Bonds had used a hybrid design featuring leather and mesh in the past, but it wasn't delivering the results he was seeking and he came to Aso looking for a solution.
While working, Aso spotted some materials used for the Wilson Evolution basketball and wondered if it could be the answer to Bonds' problem. He cut off a strip and placed it over an A2000 – and immediately knew he'd found something. It was lighter than traditional leather but more durable than the mesh players had been using, giving them the best of both worlds.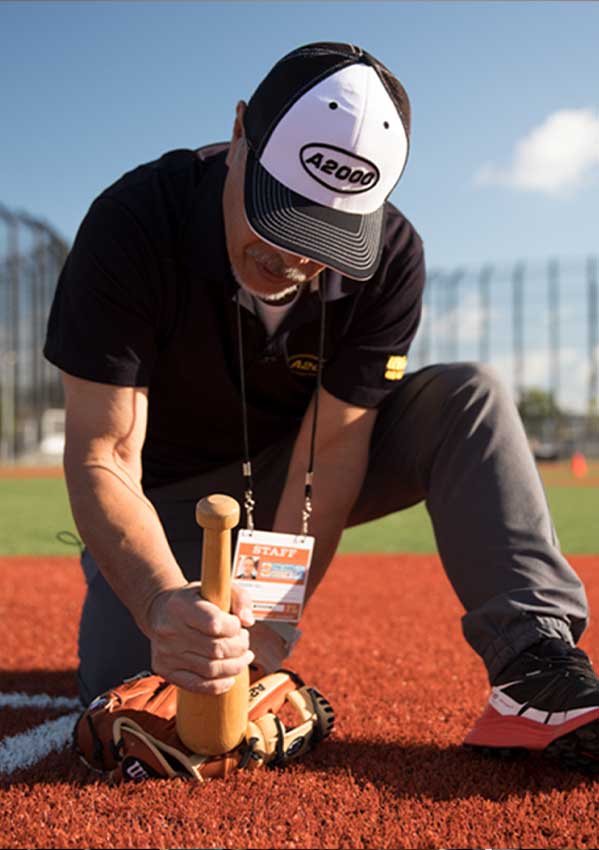 "Aso has been instrumental in creating gloves and mitts for Pudge Rodriguez, Greg Maddux, John Smoltz, Dustin Pedroia and Miguel Cabrera to name a few. Pedroia always comes to mind, because together, they created the DP15 and Pedroia Fit – which featured some of our best-selling models for years."
- Scott Paulson, Wilson Sports Marketing Director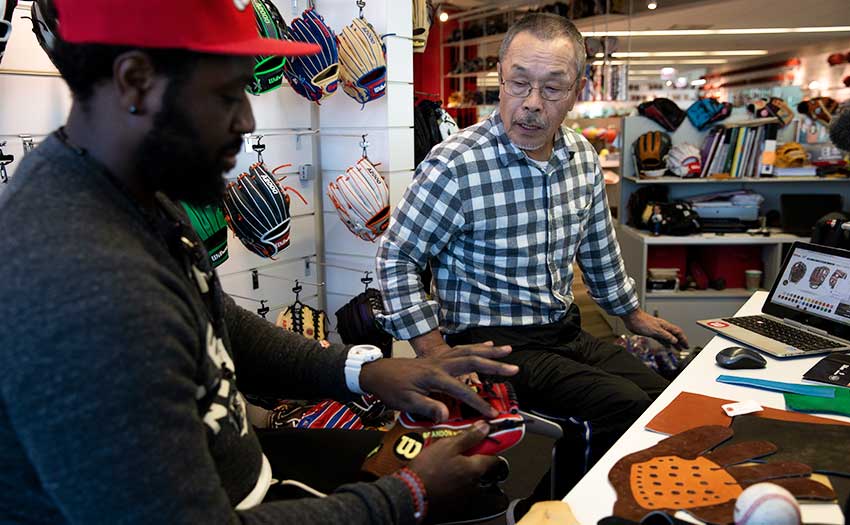 Collaboration
Aso has put in countless hours with some of the best players to ever set foot on the field.
That same type of collaborative efforts with players continues to this day with players like former MVP Mookie Betts and Cy Young winner Clayton Kershaw. Stars of the next generation, including Vladimir Guerrero Jr. (whose father also used Wilson) and Juan Soto have their own relationships with the legendary craftsman. Aso credits the still-present language barrier between himself and big leaguers for his intricate understanding of what each athlete wants in their glove.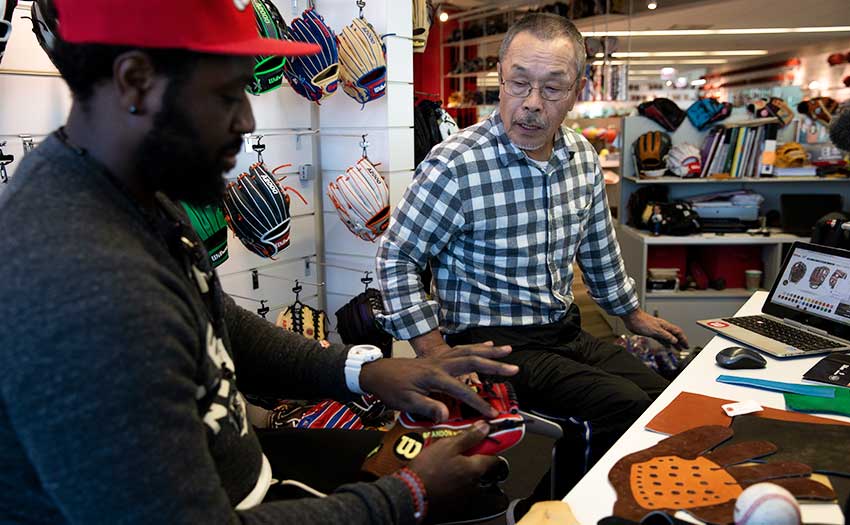 "I'm not a very good English speaker – which is why I ask questions again and again to players. They explain very honestly what they want. If I spoke English better, would they explain things so well to me? But they make sure to explain everything well – because that means they'll get a great glove."
Everything comes from these conversations – including some of his more recent designs: Flat Finger Binding and Fastpitch-specific patterns and designs. All these innovations share one common goal – making sure a player never has to think about their glove; it serves as a function of the athlete – not as an accessory.
"That's my goal. I don't want a player to think about their glove at all.
His smile is my smile. If he smiles, I can smile."
- Aso Shigeaki[on making players' gloves]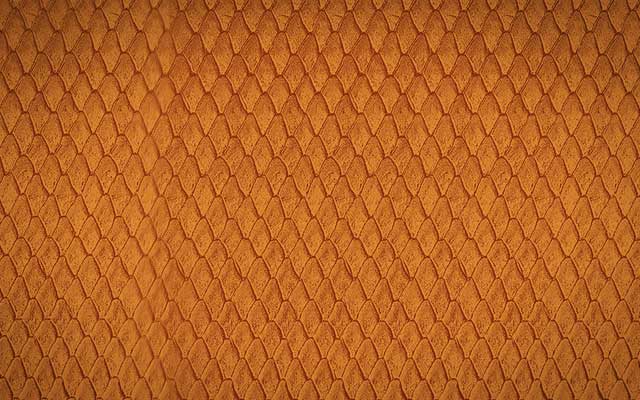 RYAN SMITH
Wilson Ball Glove Product Manager
When Ryan isn't huddled over a mound of A2K and A2000 samples at Wilson HQ in downtown Chicago, he's usually at a ball diamond somewhere in the country, talking with players about what they want from their glove.
"I would take gloves home at night and wind up doing seven, eight – (re-lacing and cleaning) sometimes up to 10 gloves a day. I'd be working on them at home, at the store. I really started to love baseball gloves and develop a passion for the craftsmanship – the leather, the feel, the break-in. All of it."
- Ryan Smith
Smith grew up, like many, as a baseball player and fan. He and his friends would start summer days playing in pick-up games before headed to their Little League game in the afternoon. If there was sun left in the day, they'd continue with their backyard action until it became too dark to see the ball.
As he grew up, that love of the game transformed into a love of equipment, especially baseball gloves. When his friends' gloves broke during adult league games, he quickly became the guy they turned to for quick re-lacing jobs and other minor repairs. Faced with the prospect of making sure his friends' gloves were ready for action, he quickly taught himself the ins and outs of glove care.
But to this point, that's all it was – a hobby. With a background in radio and advertising, he hit the road, moving across the country from Michigan to Arizona in 2006. Smith had his eye on real estate, but when a local sporting goods store in Phoenix called him about a job he had applied for out of a passion for the game more than anything else, he couldn't say no.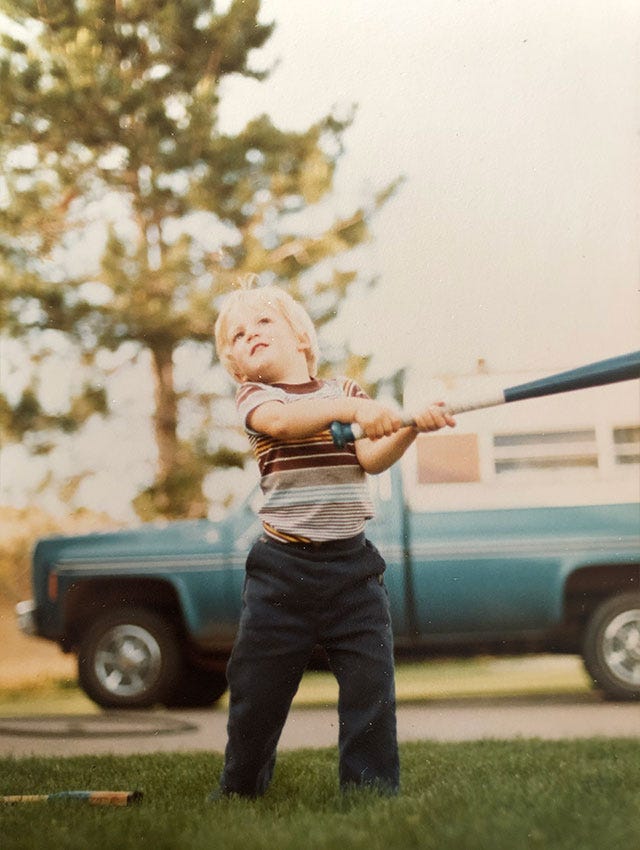 When representatives from Wilson, including current Wilson Baseball Global Commercial Manager Michael Markovich came to the store, Smith offered his opinions on glove designs and colorways – and it didn't go unnoticed by the team.
"I brought out a prototype of a glove Aso and I had been working on. A true trap outfield glove, which Wilson didn't offer at the time. There was something about the pattern that wasn't quite right," recalled Markovich. "Ryan took the glove out of my hands and started explaining that if we laced it differently, it would impact the shape and performance of the glove. Then he took out his cutters, and he proceeded to gut my prototype and re-lace it in the manner he was trying to describe."
As Smith was dissecting the prototype and reassembling it, he and Markovich started talking about gloves, what kids were coming into the store looking for and which models were most popular. That was enough for Markovich to set up a meeting with Wilson Glove Master Craftsman Shigeaki Aso. When the Aso and Smith met, they hit it off right away. The two have teamed up now for the better part of a decade, helping shape the future of ball gloves in countless ways.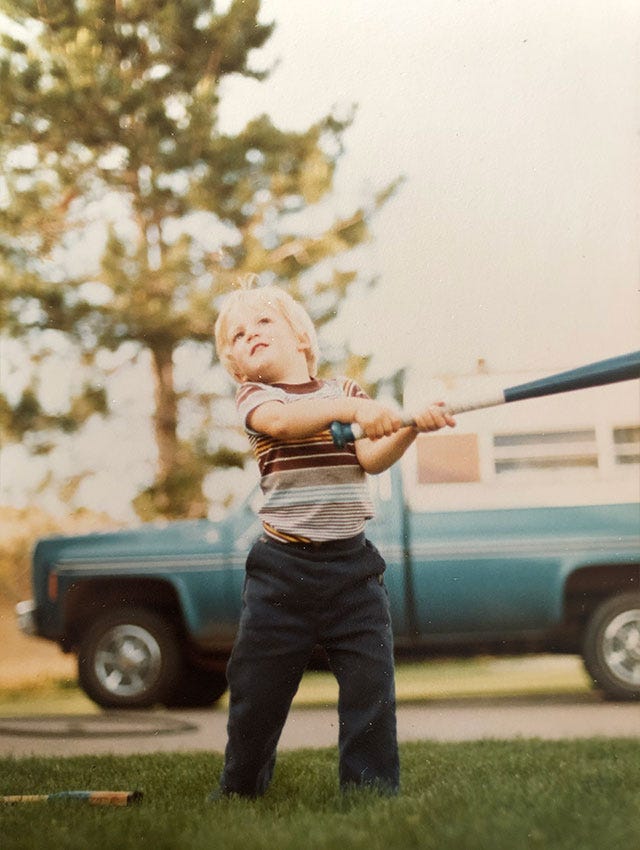 "He has been the pioneer in bringing that swagger, exclusivity, and creativity to an industry that used to be firmly rooted in looking backward at vintage gloves with dead Hall of Famers' names in the palm."
- Michael Markovich, Wilson Baseball Global Commercial Manager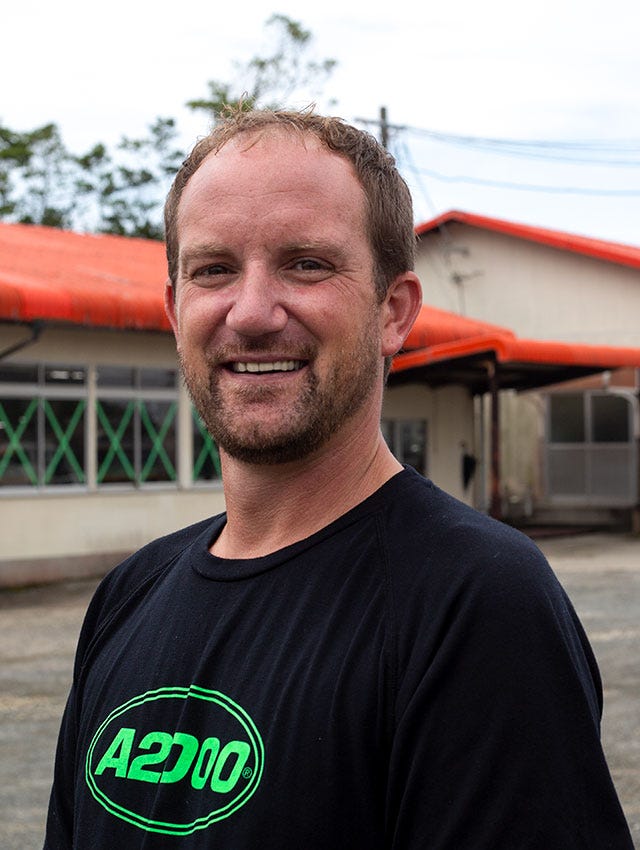 "Working at the store was my bachelor's and master's in ball gloves. This was my PhD. I sat and learned with Aso and went and talked to players. My whole thing is just being around the game as much as I can. I found the perfect career for that."
In the time Smith has worked at Wilson, he's seen what players want in a glove change in pretty dramatic ways. As recently as a decade ago, players desired shallower pockets, especially in infield models. But as the cyclical nature of ball gloves rolled on, modern players have begun to prefer gloves that are lighter, longer and feature deeper pockets – which allows for more control when making plays.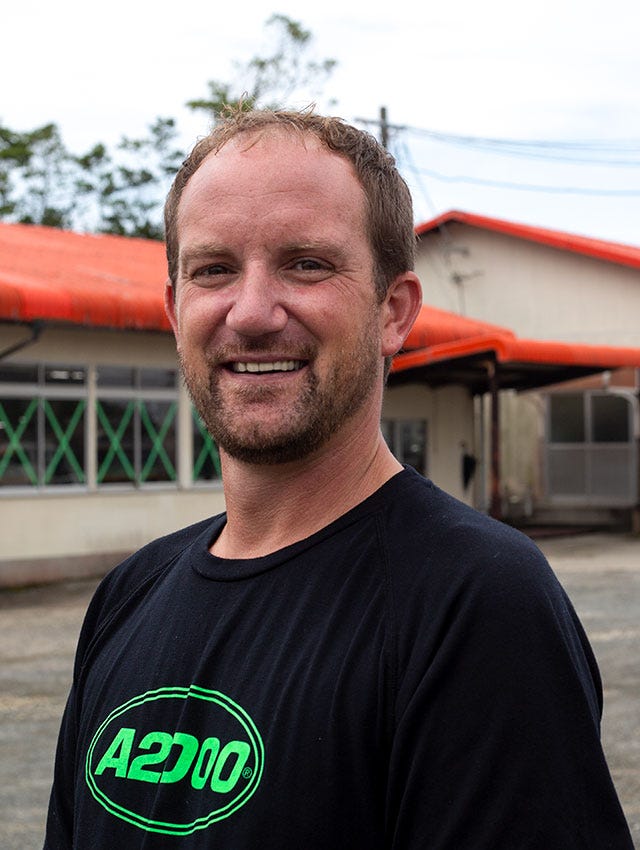 It's not just the functionality that's changed. When Smith came into the game, gloves were almost exclusively shades of black and brown. Individuality wasn't part of the equation. Everything showcased traditional, all-leather designs. Today, he's introduced new colors and materials into the Wilson lineup – a trend that competitors quickly embraced.
When Smith is huddled over his workspace at Wilson headquarters, he usually has his go-to coffee mug sitting nearby – one that features the logo of the National Baseball Hall of Fame in Cooperstown. You might think it makes sense, a baseball fan carrying a souvenir from the game's hallowed halls. But you'd be wrong – he's never been to Cooperstown. That mug, though, is what motivates him when working with players of all ages and keeps him focused on his goal: leaving a lasting mark on the game he loves.
"I'll go to the National Baseball Hall of Fame when one of my products gets into it. Every kid wants to go in there as a player – so did I. But that didn't happen. So this is my way to get in there."
- Ryan Smith