Wilson is committed to achieving Level AA conformance with the Web Content Accessibility Guidelines (WCAG) 2.0 and achieving compliance with other accessibility standards. Please contact Customer Service at 1-800-401-7967, if you have any issues accessing information on this website.
LAGERGREN'S FIRST WIN WITH WILSON IRONS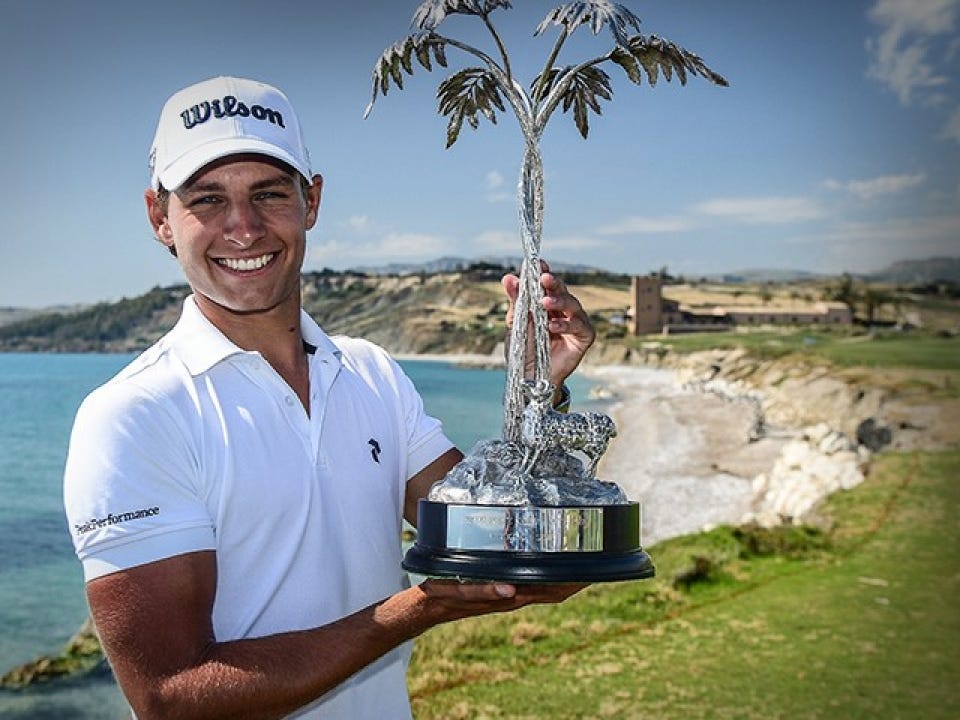 JOAKIM LAGERGREN CLAIMS FIRST WIN WITH WILSON IRONS
Swedish Tour star birdies first playoff hole for victory in Sicily
Wilson Advisory Staff member Joakim Lagergren claimed his first European Tour title by winning the Rocco Forte Sicilian Open on the first playoff hole yesterday. In doing so, he also climbed into the top-30 on the Race-to-Dubai rankings for the first time.
In his first year with the brand, the 26-year-old from Stockholm, Sweden, battled windy conditions throughout the tournament at the picturesque Verdura GC on the Italian island to finish on 16-under par (268 total).
Starting the final round two shots back from overnight leader, Frenchman Mike Lorenzo-Vera, Joakim quickly turned the tables with four birdies on the front nine, thanks to some pin-point iron play from his FG Tour 100 irons. His controlled play into the greens was a major factor all week, as he ended with a 79.2% GIR (Greens in Regulation).
Closing with a final round 3-under 68, another piecing iron shot through the wind to 8-feet on the first playoff hole was enough to claim victory.
"I've been waiting for this moment my whole career," he said. "I'm so relieved and I'm so happy at the moment, I can't describe it in words. I've just been fighting so hard to get to here, it's just awesome.

"Playing with Wilson this season has really helped change my game. I've got so much confidence in my irons when standing over the ball, which is a great feeling to have and I've managed to put myself in position all week to make plenty of birdies."
The win comes after a promising T-3 position in the Trophèe Hassan II in Morocco a few weeks ago and beats his previous best of making a playoff in the 2017 Qatar Masters. With his win, he becomes the seventh first-time winner on the European Tour this season and the 434th by a Challenge Tour graduate.
Joakim also had a red Tour bag and wore a white Wilson cap.
For more information on Wilson golf products, visit www.wilson.com