Wilson is committed to achieving Level AA conformance with the Web Content Accessibility Guidelines (WCAG) 2.0 and achieving compliance with other accessibility standards. Please contact Customer Service at 1-800-401-7967, if you have any issues accessing information on this website.
United States
Change your location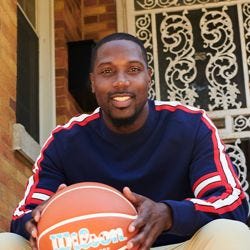 Jahmal Cole
Sportswear
Country:

United States of America

HOMETOWN:

Chicago, Illinois, USA

Sport:

Basketball

Bio:

Jahmal Cole is the founder and CEO of Chicago-based My Block, My Hood, My City, an organization focused on mentorship and community-involvement opportunities for teens. When he's not changing his community, Jahmal enjoys playing basketball.

Words to live by:

What is something simple I can do that will have positive impact on my block?

Unexpected Athlete: Jahmal Cole
Meet Jahmal Cole, who intersects sports and culture to benefit underserved Chicago youth. We are...
Read Article