Wilson is committed to achieving Level AA conformance with the Web Content Accessibility Guidelines (WCAG) 2.0 and achieving compliance with other accessibility standards. Please contact Customer Service at 1-800-401-7967, if you have any issues accessing information on this website.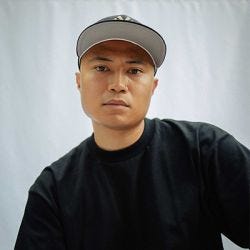 Profile
Country: United States of America
Equipment
Hometown: Valley Stream, New York, USA
Sport: Hockey, Lacrosse
Bio: Phillip Leyesa is a creative at heart, designing unique clothing and limited-edition sneakers for artists, athletes and celebrities alike. When he's not designing, you can find him at the local dog park – chasing down his beloved Shiba Inu, Bonsai.
Words to live by: If you're consistently inconsistent, you're still consistent.