Wilson is committed to achieving Level AA conformance with the Web Content Accessibility Guidelines (WCAG) 2.0 and achieving compliance with other accessibility standards. Please contact Customer Service at 1-800-401-7967, if you have any issues accessing information on this website.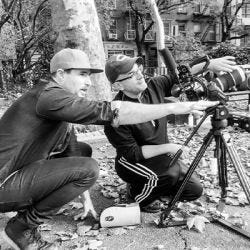 Equipment
Hometown: Sydney, Australia
Sport: Basketball
Bio: Thai Neave is an Australian native and passionate photographer who captures the spirit and energy of the global streetball culture. When he's not behind the camera, he enjoys hooping with his friends and jamming to classical jazz.
Words to live by: 'Just make it up'. Helps remove the doubt and worry, and just stay in the present moment. The now is always where the magic happens.