Wilson is committed to achieving Level AA conformance with the Web Content Accessibility Guidelines (WCAG) 2.0 and achieving compliance with other accessibility standards. Please contact Customer Service at 1-800-401-7967, if you have any issues accessing information on this website.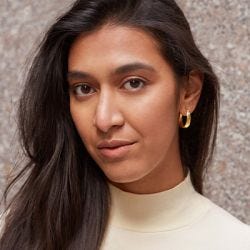 Profile
Country: United States of America
Equipment
Hometown: Exton, Pennsylvania, USA
Sport: Tennis
Bio: Trisha Goyal is the co-founder and CEO of Break the Love, a tennis startup aimed at unlocking access to sport. Trisha encourages play by providing affordable, group-based tennis activities on local, public courts. Outside of tennis, she enjoys hiking.
Words to Live by: Everyone's dream can come true if you just stick to it and work hard.