Wilson is committed to achieving Level AA conformance with the Web Content Accessibility Guidelines (WCAG) 2.0 and achieving compliance with other accessibility standards. Please contact Customer Service at 1-800-401-7967, if you have any issues accessing information on this website.
STRINGING MACHINE RANGE
Baiardo
The award-winning, world-class design of the Baiardo is perfect for anyone looking for maximum functionality from a stringing machine. Automatic height and tilt adjustments, anti-gravity clamp bases, user customization features with personal profiles, and a multilingual touch screen are just a few of the signature features that make this machine a top option for tennis clubs and serious stringers around the world.
SHOP NOW
Baiardo L
Built upon the architecture of the Wilson Baiardo, the Baiardo L places greater emphasis on practicality and efficiency. Lighter and without all the bells and whistles of the Baiardo, this machine features five-tooth clamps for minimal string interference, adjustable mounting posts to accommodate a variety of racquet frame sizes, and a reel rack for added convenience. Ideal for single users who are comfortable operating more manual-oriented machinery or frequent badminton/squash stringers.
SHOP NOW
| | | |
| --- | --- | --- |
| Baiardo | | Baiardo L |
| 56KG/124lbs | Weight | 44KG/96lbs |
| 7 Degrees | Stand Angle | 7 Degrees |
| 52in/132cm | Max. Height | 51.3in/130.4cm |
| 41in/106cm | Min. Height | 39.5in/100.4cm |
| Automatic | Height & Tilt Adjustment | Manual |
| 4 Fingers | Clamps | 5 Fingers |
| Anti-Gravity | Clamp Bases | Twist Locking |
| Multiple | Puller Speed | 3 |
| Multiple | Pre-Stretch | 2 |
| Mulitple | Knot Pull | 1 |
| No | Reel Rack | Yes |
| No | Adjustable Posts | Yes |
| Yes | Touch Screen | No |
| Yes | User Profiles | No |
Built upon the award-winning architecture and design of the Wilson Baiardo machine, the Baiardo L offers a simpler, more lightweight option for stringers to use.
Baiardo L Setup Instructions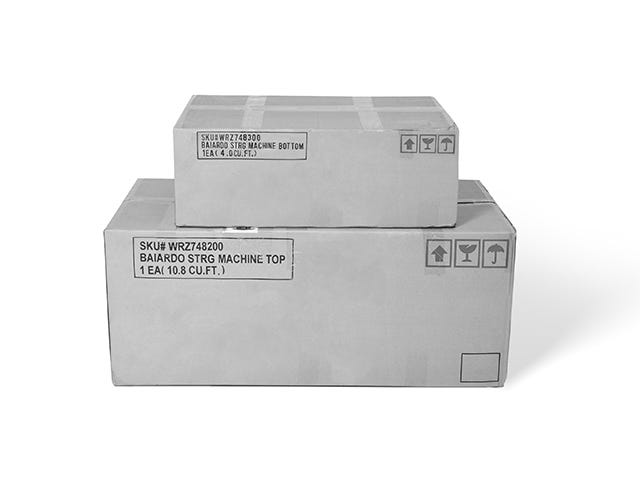 Step 1: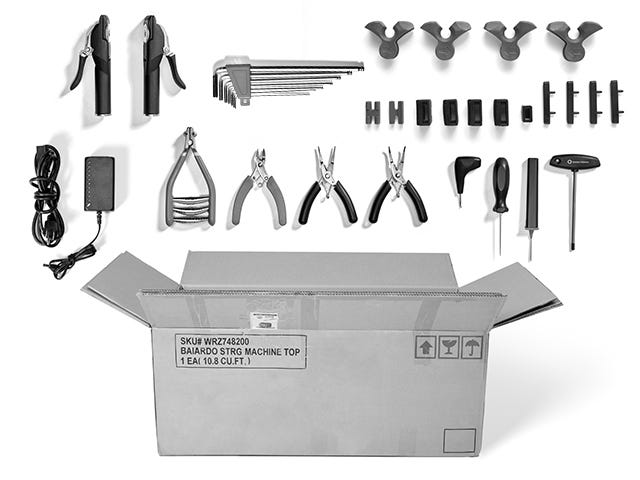 Step 2:
Open larger box and organize contents.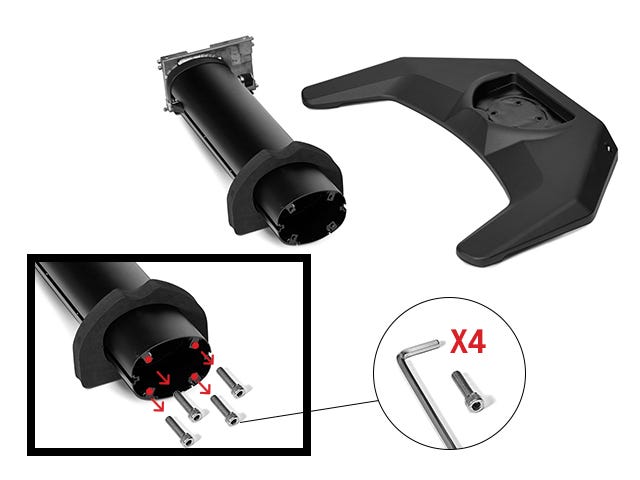 Step 3:
Remove floor plate & column from smaller box. Remove 4 screws from base of column with #6 wrench.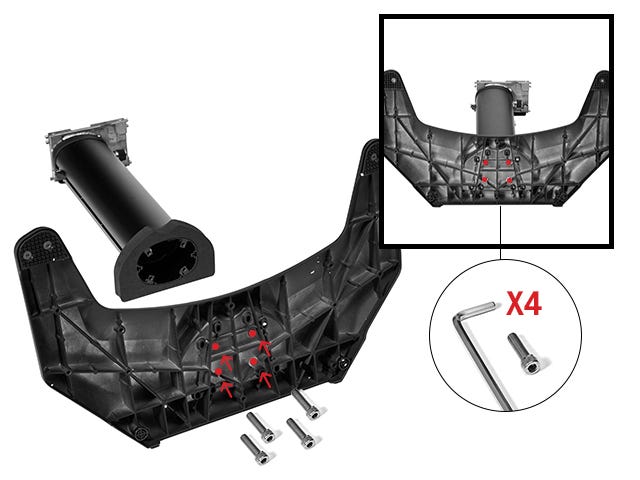 Step 4:
Slide foam collar down to bottom of column; mount floor plate to column using foam collar as guide. Attach floor plate with 4 screws.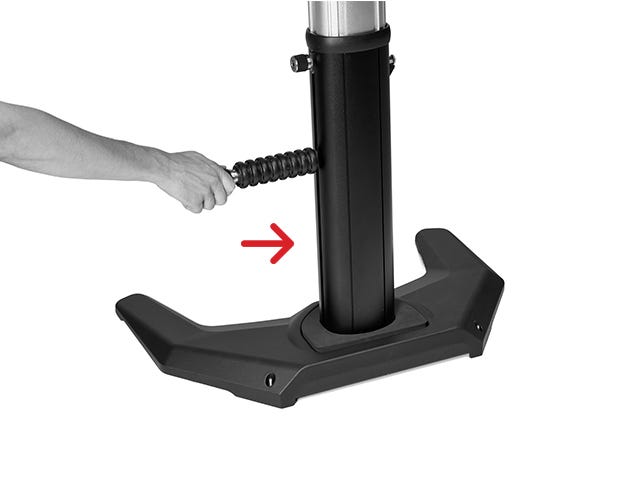 Step 5:
Screw in reel rack to right side of column.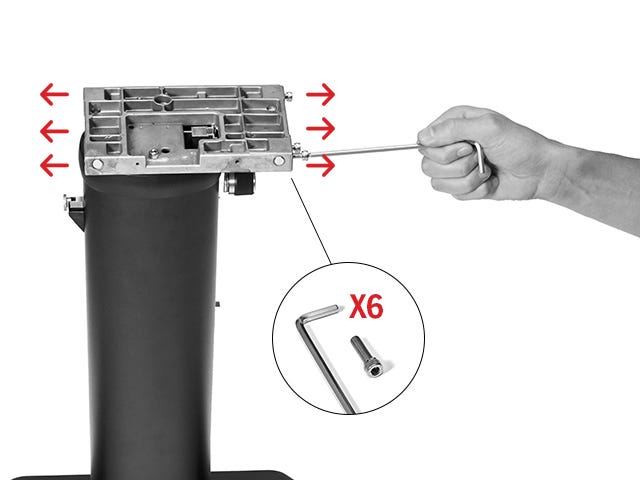 Step 6:
Remove 6 screws from top of floor stand with #5 wrench.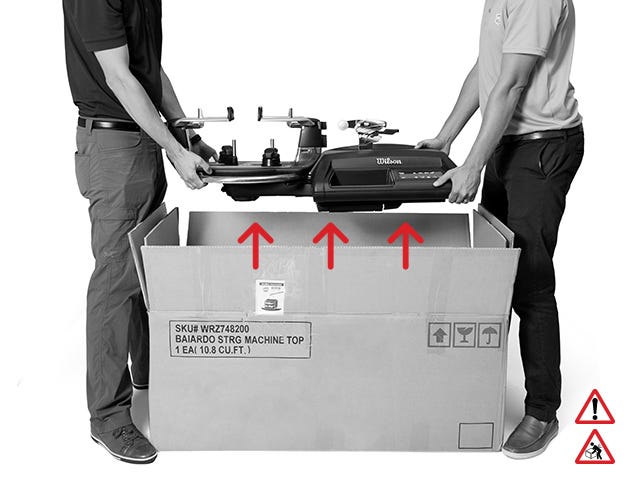 Step 7:
Lift top of machine out of larger box with a partner. Grab from turntable handle; not the mounting arms or puller head.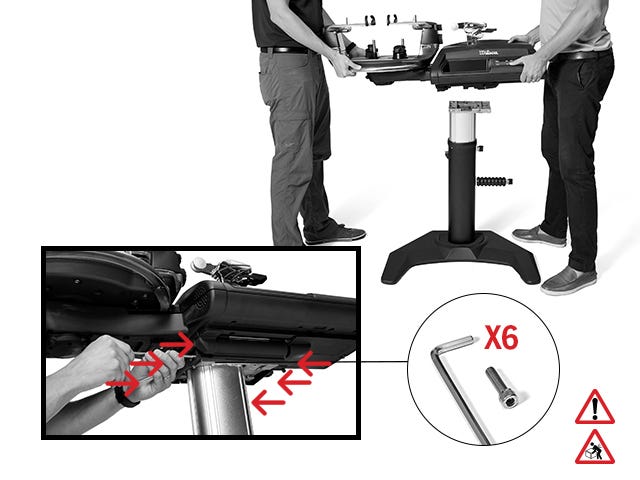 Step 8:
Place machine top on floor stand and secure with 6 screws using #5 wrench.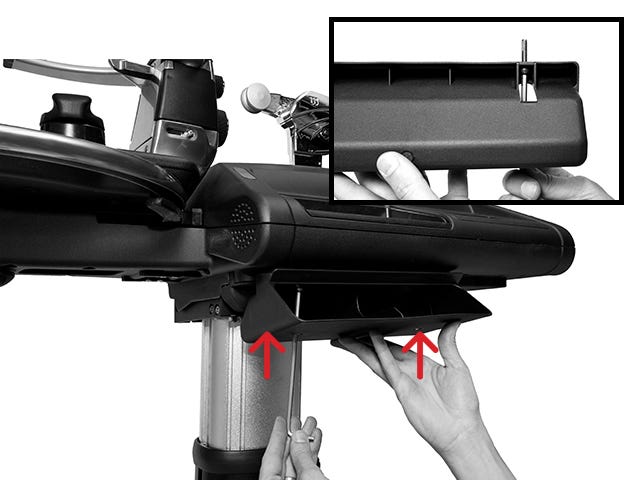 Step 9:
Insert screw into wrench and weave through two tray holes. Screw tightly to install tool tray.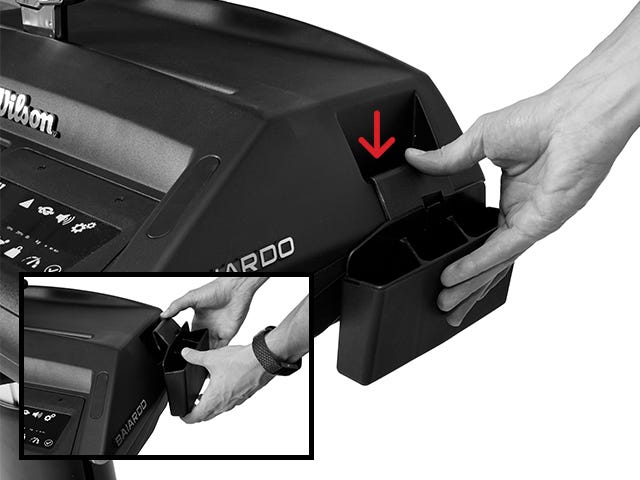 Step 10:
Snap the tool tray into place.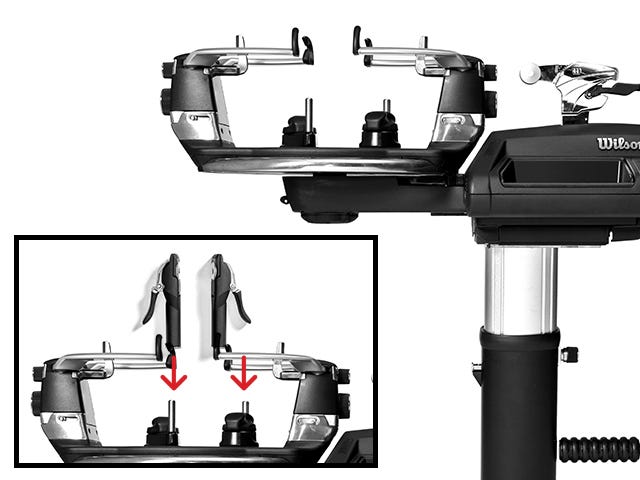 Step 11:
Apply clamps to clamp bases.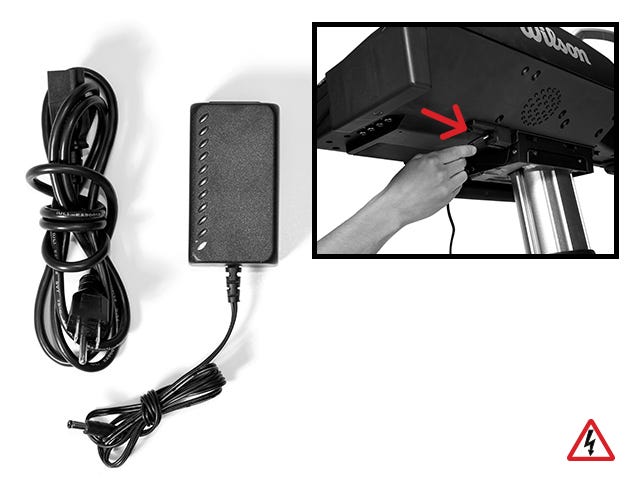 Step 12:
Plug one end of power cord into adapter on backside of machine.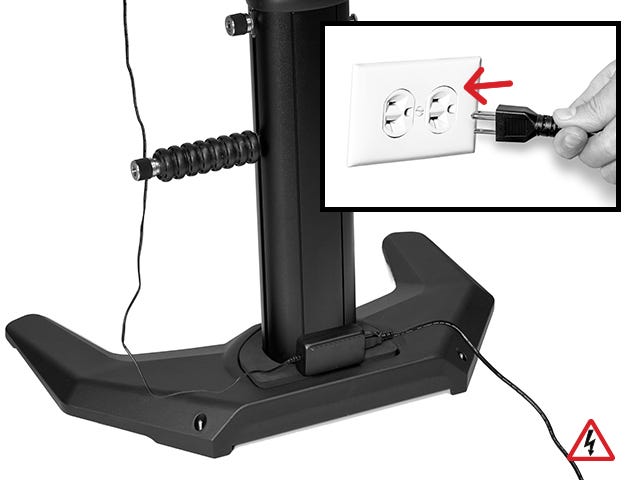 Step 13:
Plug other end of power cord into wall outlet.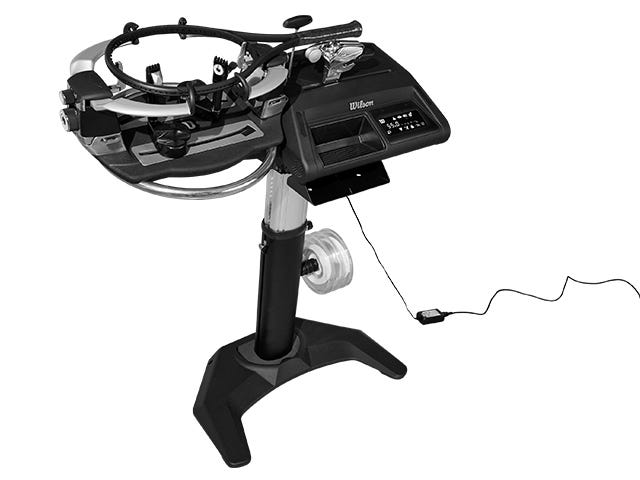 Step 14:
Turn machine on. Power switch is located on right-hand side underneath the machine.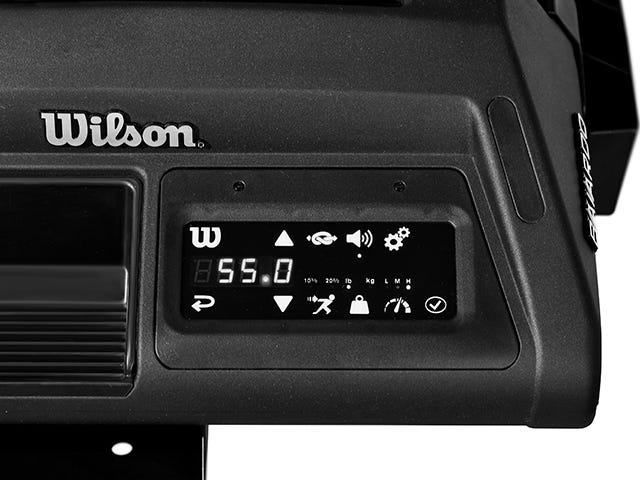 Step 15:
Your Baiardo L is ready to use for stringing.
Baiardo/Baiardo L Replacement Videos
DC Connector Replacement
Puller Head Microswitch Replacement
Puller Head Replacement
Puller Head Slipping
Puller Head Motor Replacement
Limit Switches Replacement
Turntable Break Pad Replacement
Glide Bar Replacement
Baiardo/Baiardo L Cleaning & Maintenance Videos
Daily Clamp Cleaning
Monthly Clamp and Glide Rail Cleaning
Puller Head Cleaning
Inner Support Pads
Glide Bar Daily Cleaning