Wilson is committed to achieving Level AA conformance with the Web Content Accessibility Guidelines (WCAG) 2.0 and achieving compliance with other accessibility standards. Please contact Customer Service at 1-800-401-7967, if you have any issues accessing information on this website.
United States
Change your location
Asia Pacific

Australia
日本語 (Japan)
한국어 (Korea)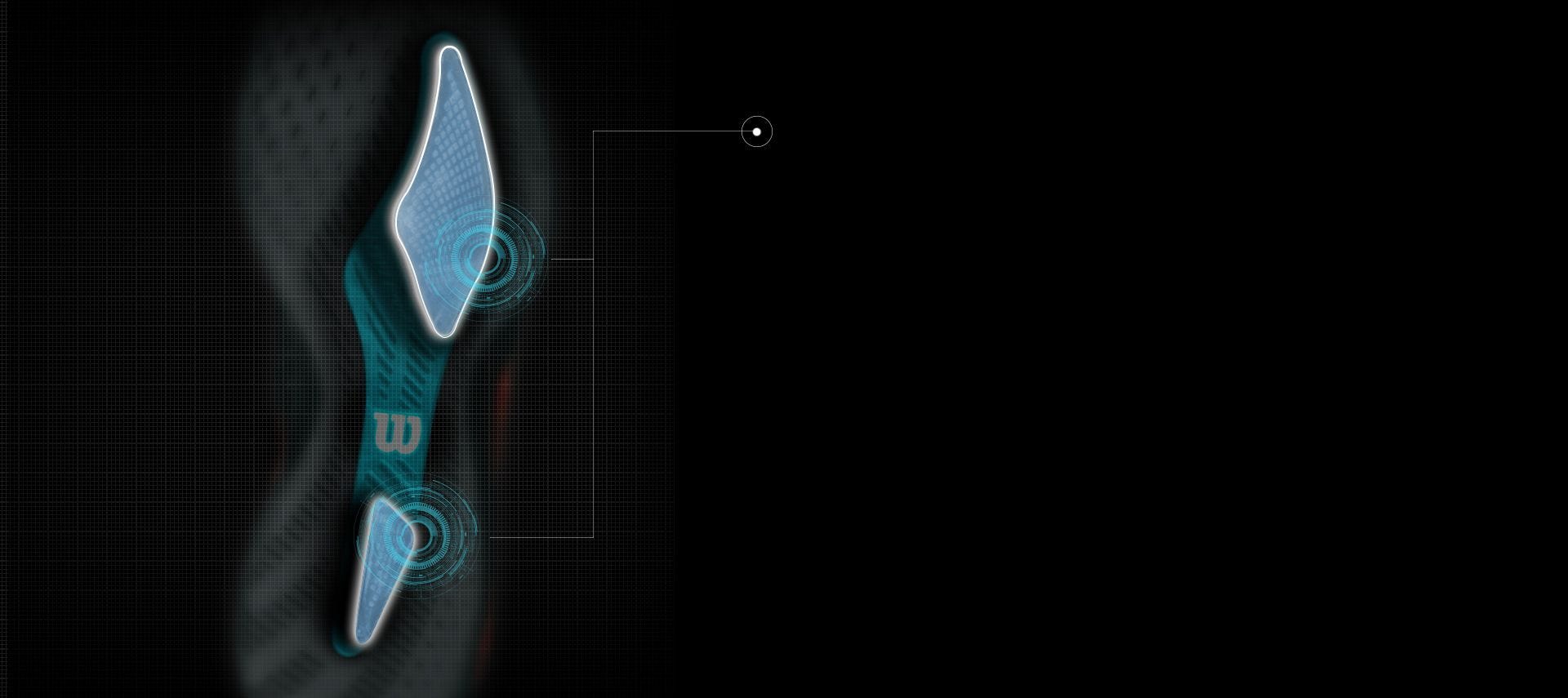 Glide Plates
Strategically sized and placed Glide Polyethylene Technology allows optimal slide when you need it.
You'll cover more court in fewer steps as you move, slide, hit and recover to the next ball up to 30% faster.
Enhances natural speed, agility and quickness by providing the right amount of slide and traction.
Allows for commanding shots on the run, even stretched out wide shots.
Lets you control forward and lateral slide on hard court.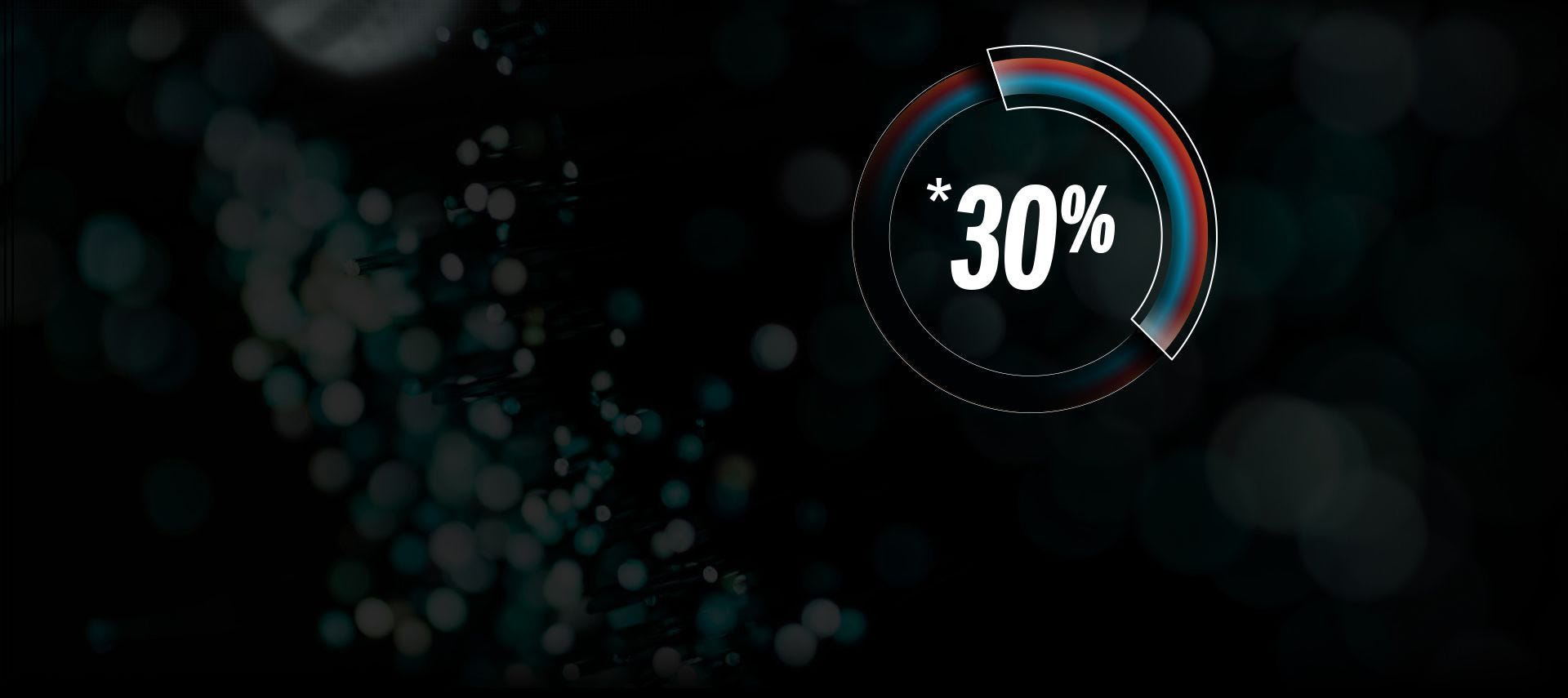 FASTER
RECOVERY
Rigorously engineered and play-tested, the W Labs brings you the ultimate shoe that gets you to every ball faster than a shoe without Glide technology. Up to 30% faster.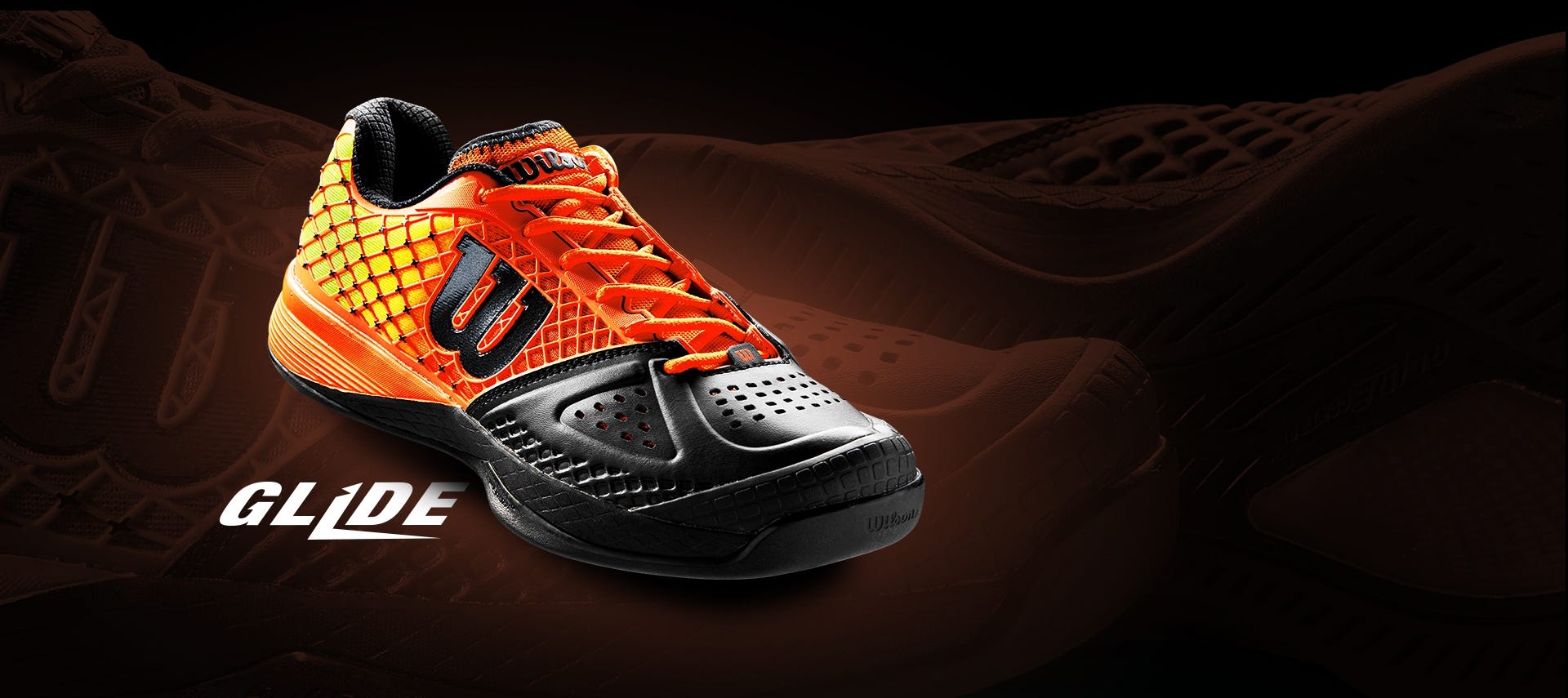 GLIDE WITH ADDED DURABILITY
FEATURES GLIDE PLATE TECHNOLOGY AND RUBBER REINFORCED TOE AND INNER DRAG PADS FOR 20% MORE DURABILITY.
Find a retailer
GLIDE MADE LIGHTER
GLIDE PLATE TECHNOLOGY IN A LIGHTER PACKAGE. MADE TO SLIDE ON HARDCOURT LIKE THE ORIGINAL BUT 20% LIGHTER.
Find a retailer
FAQ
Glide Questions
Why glide plate technology?
Points are won or lost in a matter of milliseconds, so Wilson footwear scientists and engineers had the goal of making the first shoe in the world to slide on hardcourt. They spent four long years at Wilson Labs engineering and testing a shoe that uses sliding to enhance speed and agility to give players an edge – one that helps players recover to the next ball up to 30% faster than regular tennis shoes.
Where can I buy glide and glide comp?
Retailer locations can be found in the "Where to Find Glide Now" section of our Glide site.
Can I buy glide and glide comp from online retailers?
The original Glide is available at brick and mortar stores only. Glide Comp is available at several online retailers. Please check the full retailer location list on our site.
What colors of glide and glide comp are available?
Glide is currently available in either a blue and red or orange and black colorway. Glide Comp is currently available in a blue and black colorway.
What type of player should use glide plate technology?
Glide and Glide Comp are made for competitive players who want to evolve with the new, faster speed of tennis. Glide Plate Technology enhances players' speed and agility by providing a shoe solution that allows them to slide on hardcourt. It's for players who want to speed-up recovery to the next ball for better shot preparation, defense, and commanding shots on the stretch. Clay players accustomed to sliding will have a natural transition to using Glide Plate Technology on hardcourts, while players new to sliding will require some footwork training to learn how to use the shoe.
Is training necessary when first using glide plate technology?
Yes, you'll need to train with Glide Plate Technology before playing. Wilson has developed a Glide Plate Technology training method that will help you learn how to slide with Glide and Glide Comp. Watch the Glide Plate Technology training video here.
Can I wear glide and glide comp straight out-of-the-box?
Yes, but you'll need a little training to get used to the shoe and how it slides on hardcourt. Learn more about the Glide Plate Technology training method here. You'll also want to make sure muscles are prepared with a proper warm up as muscle exertion is high when you slide.
What kind of court is glide plate technology made for?
Glide Plate Technology is designed specifically for use on hard court (Acrylic: textured, pigmented, resin-bound coating, GreenSet type). It is not meant to be used on clay, grass, artificial grass, artificial clay, asphalt, concrete or carpet courts. You will experience even better performance from the Glide and Glide Comp shoe the longer the court surface is in place. Newer, grittier surfaces create more friction for the shoe, while courts that have been in place for a bit of time allow you to enjoy the full benefits of the shoe. Glide and Glide Comp are not intended for casual or street wear due to the design of its sole that is made for tennis court use. Players should change Glide and Glide Comp at the tennis court before and after play.
How long will glide last?
Glide is designed to last longer than a standard tennis shoe. It's reinforced with rubber drag pads located in the important toe and inner areas. Also, the soles have shown extreme durability during global testing. The durability varies slightly according to your weight and how well you've perfected the sliding technique.
Are glide and glide comp the only shoes made to slide on hardcourt?
Yes, Glide and Glide Comp are the only shoes on the market specially made to slide on hardcourt.
How do you know glide and glide comp are up to 30% faster?
In 2014, a test of Glide Plate Technology was conducted by Wilson Labs in partnership with the world-renowned French lab PPRIME. The test compared a player's recovery time with Glide Plate Technology versus a conventional tennis shoe. The results were groundbreaking. Results showed that players were able to cover more court in less time while sliding with Glide Plate Technology and repositioning themselves to the next shot. The economy of their movements from sliding made all the difference in faster recovery after forehands (42% faster) and backhands (21% faster).
How do glide plates work?
Two glide plates on each shoe are made of a special polyethylene. They are strategically sized and placed on the shoe's outsole to provide the optimal amount of slide only when you decide you need it.
Are glide and glide comp only made for sliding?
No, you can perform all the regular movements you make while playing – starting, stopping, running, shuffling, backpedaling, etc. The shoe's glide plates only engage when you choose to slide.
What part of glide and glide comp provides traction?
High traction Rubber Duralast areas of the outsole surround the glide plates, so once a player's slide is complete, the player [or he/she] can explode to the next ball.
Can I control the length of my slide?
Yes, you're in full control on how far you want to slide. You decide when you want your slide to end. When you're done sliding, the shoe's Rubber Duralast areas provide the high traction you'll need to make your move to the next ball.
How much does glide and glide comp cost?
Glide's suggested retail price is $220. Glide Comp's suggested retail price is $159.
Is there a model for men and women?
Yes, the models are unisex. Use the table below to find your size.
How much do glide and glide comp weigh?
Glide: 14.4 oz / 409g [M's US size 9]
Glide Comp: 13.0 oz / 370g (M's US size 9]
What is the benefit of the endofit tongue?
The Endofit tongue hugs the foot closely in the correct places to ensure an intuitive fit, maximum comfort and added stability.
Are there any safety precautions i should take while using glide plate technology?
Yes. Glide and Glide Comp are innovative "court shoes" – meaning they're intended for specific use on tennis hard courts (not on clay courts, omni courts, and quick, concrete courts). Glide and Glide Comp are not intended for casual or street wear due to the design of their sole that is made for tennis court use. Players should change Glide and Glide Comp at the tennis court before and after play. To enhance performance while using this shoe, please follow all manufacturer instructions. The advantages of Glide Plate Technology, when used properly, are demonstrated on our Glide microsite. Watch training video at http://www.wilson.com/glide
Where To Get Glide Now

TENNIS STATION
CALIFORNIA (BURLINGAME)
706 Carolan Ave, Burlingame, CA, 94010
650-458-9645
STRING TENNIS SHOP
CALIFORNIA (DANA POINT)
34192 Street of the Violet Lantern #5, Dana Point, CA, 92629
949-388-7891
SILVERADO RESORT
CALIFORNIA (NAPA VALLEY)
1600 Atlas Peak Rd, Napa, CA, 94558
707-257-5541
WEIL TENNIS ACADEMY
CALIFORNIA (OJAI)
428 Bryant Cir, Ojai, CA, 93023
805-640-3413
NEICALIFORNIA (SAN LUIS OBISPO)L ROTHENBERG
CALIFORNIA (PIEDMONT)
135 Cambridge Way, Piedmont, CA, 94611
510-654-0315
TENNIS WAREHOUSE
CALIFORNIA (SAN LUIS OBISPO)
181 Suburban Rd, San Luis Obispo, CA, 93401
805-781-6464
DO IT TENNIS
CALIFORNIA (SAN MARCOS)
2890 S Sante Fe Ave #103, San Marcos, CA, 92069
866-900-3648
GAME SET MATCH
COLORADO (DENVER)
2480 S Colorado Blvd, Denver, CO, 80222
303-394-1991
ROBERT ZIPAY
FLORIDA (ENGLEWOOD)
2280 Englewood Rd, Englewood, FL, 34223
941-475-3386
UNIVERSAL TENNIS ACADEMY
GEORGIA (ATLANTA)
110 W Wieuca Rd NW, Atlanta, GA, 30342
404-255-3210
RIVERSIDE CLUB
GEORGIA (ATLANTA)
6450 Riverside Dr NW, Atlanta, GA, 30328
404-255-3580
WAIPAHU RACQUET SHOP
HAWAII (HONOLULU)
1831 S King St #201, Honolulu, HI, 96826
808-941-4911
INTO TENNIS & MORE
IDAHO (BOISE)
8011 W Fairview Ave, Boise, ID, 83704
208-322-6862
COLLEGE PARK ATHLETIC CLUB
ILLINOIS (DEERFIELD)
2223 Half Day Rd, Deerfield, IL, 60015
847-948-5330
LMB HIGH PERFORMANCE
ILLINOIS (RIVER FOREST)
544 N Harlem Ave, River Forest, IL, 60305
708-363-0138
LAWLER SPORTS
INDIANA (TERRE HAUTE)
6450 Riverside Dr NW, Atlanta, GA, 30328
404-255-3580
SPENCER EELLS TENNIS
IOWA (CEDAR RAPIDS)
1 Zach Johnson Dr NW, Cedar Rapids, IA, 52402
319-363-6589
RACQUET & JOG
MARYLAND (2 LOCATIONS)
(BOTH) 11910-R Parklawn Drive, Rockville, MD 20852; 4945 Elm St, Bethesda, MD 20814
1-800-842-9738
HOLABIRD SPORTS
MARYLAND (BALTIMORE)
9220 Pulaski Hwy, Baltimore, MD, 21220
866-860-1416
TENNIS & GOLF COMPANY
MICHIGAN (ROYAL OAK)
30211 Woodward Ave, Royal Oak, MI, 48073
248-435-6800
INTERLACHEN COUNTRY CLUB
MINNESOTA (EDINA)
6200 Interlachen Blvd, Minneapolis, MN, 55436
952-929-1661
TUCKER'S TENNIS
NEVADA (HENDERSON)
10740 S Eastern Ave, Henderson, NV, 89052
702-912-2000
CRYSTAL SPRINGS RESORT
NEW JERSEY (SUSSEX COUNTY)
1 Wild Turkey Way, Hamburg, NJ, 07419
732-672-8538
FUNDAMENTAL TENNIS AND SPORTS
NEW YORK (FRESH MEADOWS)
Cunningham Sports Center, 196-00 Union Turnpike, Fresh Meadows, NY, 11366
718-740-6800
GREGORY T ATEN
OHIO (CHAGRIN FALLS)
Chagrin Valley Athletic Club, 17260 Snyder Rd, Chagrin Falls Township, OH, 44023
440-543-5141
MIDWEST SPORTS SUPPLY
OHIO (CINCINNATI)
11613 Reading Rd, Cincinnati, OH, 45241
513-956-4900
ELYSIUM TENNIS CENTER
OHIO (PLAIN CITY)
7637 Commerce Pl, Plain City, OH, 43064
614-873-8749
AUSTIN TENNIS ACADEMY
TEXAS (AUSTIN)
6800 Spanish Oaks Club Blvd, Austin, TX, 78738
512-276-2271
TENNIS EXPRESS LP
TEXAS (HOUSTON)
10770 Westheimer Rd, Houston, TX, 77042
713-781-4848
JOHN NEWCOMBE COUNTRY CLUB
TEXAS (NEW BRAUNFELS)
625 Mission Valley Rd, New Braunfels, TX, 78132
830-625-2005
SHANE WILLIFORD'S TNS PRO SHOP
TEXAS (ODESSA)
201 W University, Odessa, TX, 79764
325-670-1446
MW SPORTS
UTAH (OGDEN)
1221 E 5800th St, Ogden, UT, 84405
801-479-6500
BLUE CHIP TENNIS ACADEMY
VIRGINIA (ALEXANDRIA)
7950 Audubon Ave, Alexandria, VA, 22306
703-272-2712
ACAC FITNESS & WELLNESS CENTER MIDLOTHIAN
VIRGINIA (HENRICO)
11621 Robious Rd, Midlothian, VA 23113
804-378-1600
MCLEAN RACQUET & HEALTH
VIRGINIA (MCLEAN)
1472 Chain Bridge Rd, McLean, VA, 22101
703-356-3300
MICHAEL MILLER TENNIS SHOP
VIRGINIA (PORTSMOUTH)
1 Ace Parker Rd, Portsmouth, VA, 23701
757-488-4534
SPORTHAUS
WASHINGTON (YAKIMA)
4104 Summitview Ave, Yakima, WA, 98908
509-966-6695