Wilson is committed to achieving Level AA conformance with the Web Content Accessibility Guidelines (WCAG) 2.0 and achieving compliance with other accessibility standards. Please contact Customer Service at 1-800-401-7967, if you have any issues accessing information on this website.
United States
Change your location
NOW AVAILABLE: THE LEGENDARY NEW PRO STAFF RF97
AMP

SOUND ON. VOLUME UP.
Find the beat. Create the melody. Fine-tune, re-listen and re-invent as you go. But most of all: when it's time to play, put your whole heart into it. It's the only way to be heard.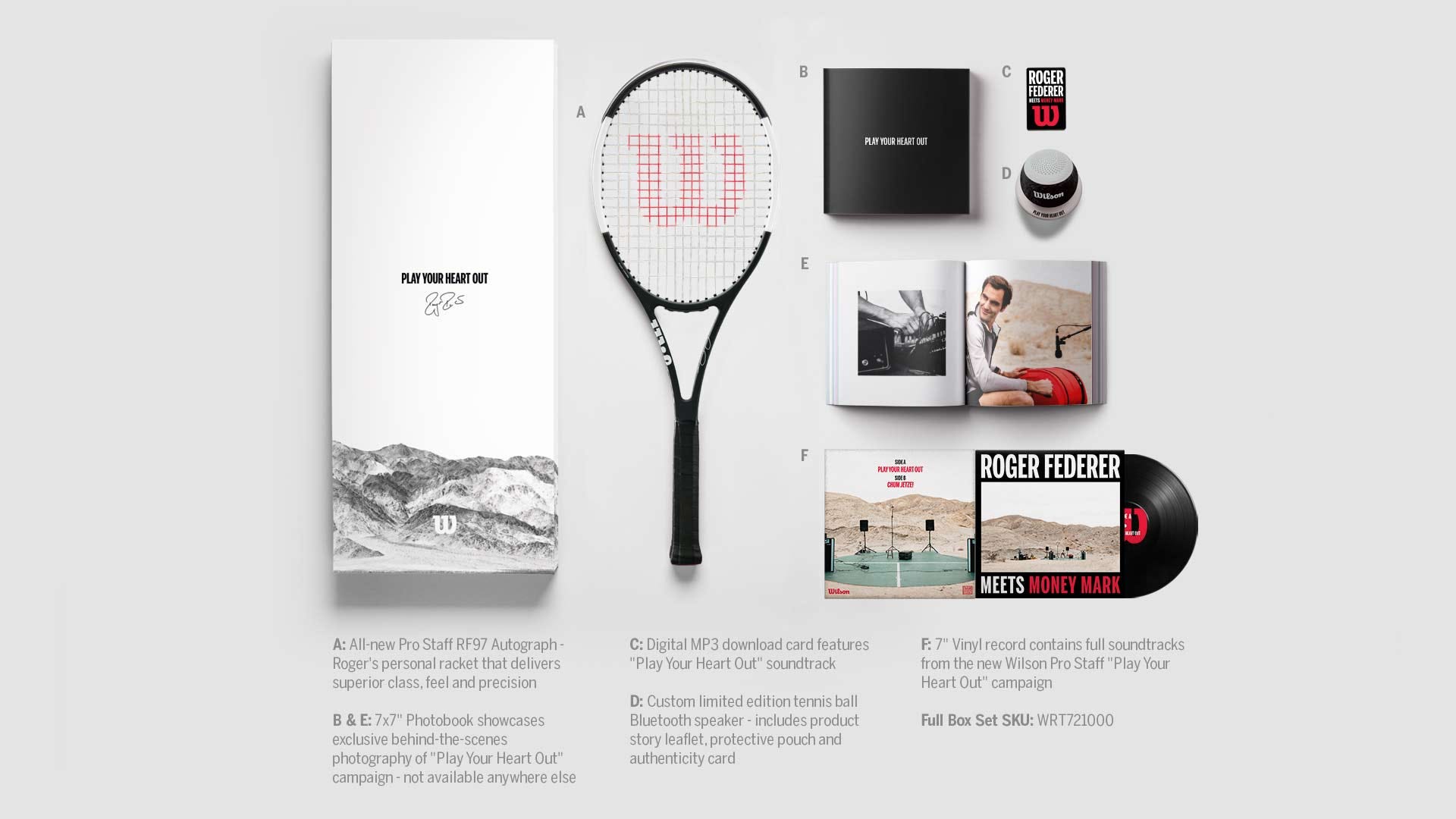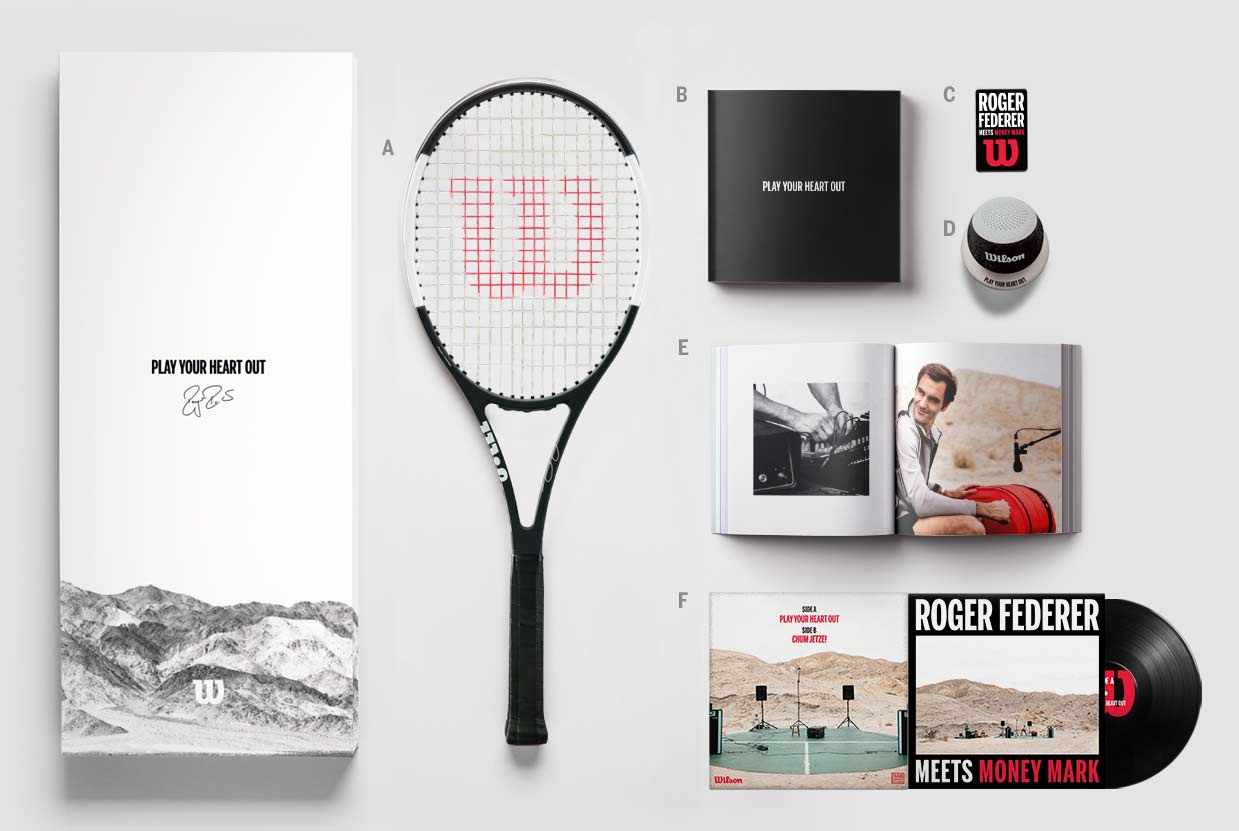 A: All-new Pro Staff RF97 Autograph - Roger's personal racket that delivers superior class, feel and precision
B & E: 7x7" Photobook showcases exclusive behind-the-scenes photography of "Play Your Heart Out" campaign - not available anywhere else
C: Digital MP3 download card features "Play Your Heart Out" soundtrack
D: Custom limited edition tennis ball Bluetooth speaker - includes product story leaflet, protective pouch and authenticity card
F: 7" Vinyl record contains full soundtracks from the new Wilson Pro Staff "Play Your Heart Out" campaign
Full Box Set SKU: WRT721000
LIMITED EDITION RF97 BOX SET
Listen up. Fed and world-renowned DJ Money Mark just dropped a limited edition box set. The set features Roger's new Pro Staff and includes one-of-a-kind keepsakes you'll want to get your hands on.

Shop Now
FED'S FRESH DESIGN
Roger turns up the volume on his racket's classic tuxedo design. Along with a matte black finish, it features eye-catching white accents at 3-and-9, a larger autograph, and cleaner throat.
EXPLORE ALL NEW PRO STAFF MODELS