Wilson is committed to achieving Level AA conformance with the Web Content Accessibility Guidelines (WCAG) 2.0 and achieving compliance with other accessibility standards. Please contact Customer Service at 1-800-401-7967, if you have any issues accessing information on this website.
United States
Change your location
Ghosted Text Divider
MOVING THE CHAINS OF THE GAME

For nearly a century, Wilson has been on college fields and in the hands of some of the game's greatest. Laced by the same craftsmen who've assisted moments in football history; the ultimate trophy, for the ultimate fan. You too can feel that glory. At Wilson, greatness is our legacy.
Together, we are Bound for Big Things.
GST Prime Tabs
SKIN IN THE GAME
Wilson's DNA has been embedded into the sport throughout decades of game play. Individual panels are cut from leather hides treated at the Horween factory in Chicago, with tiny Ws stamped among the pebbles as proof of authenticity.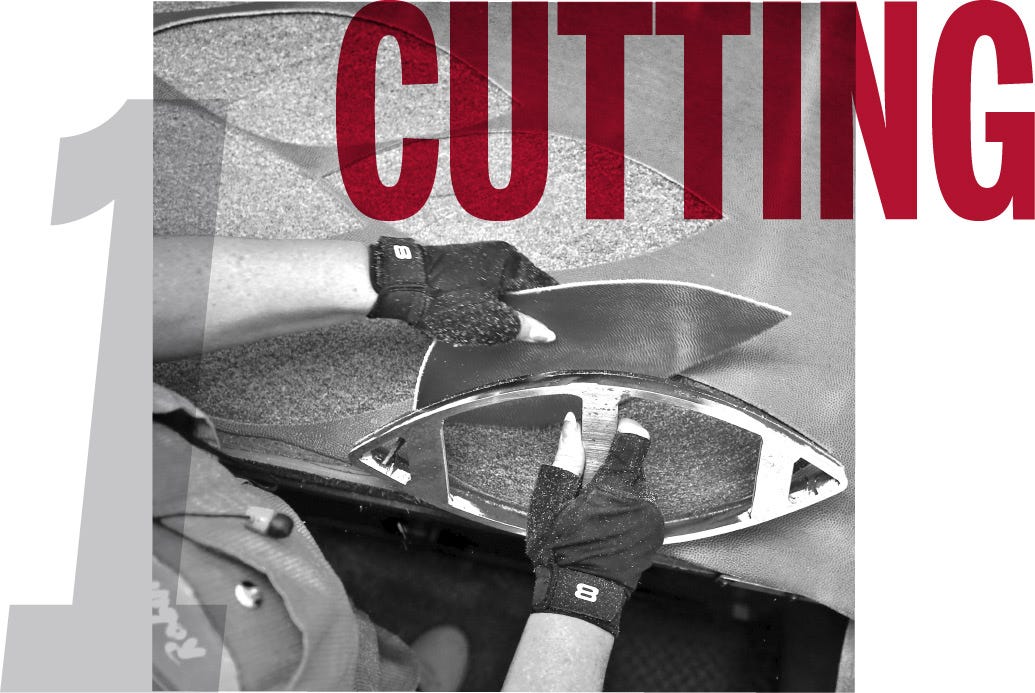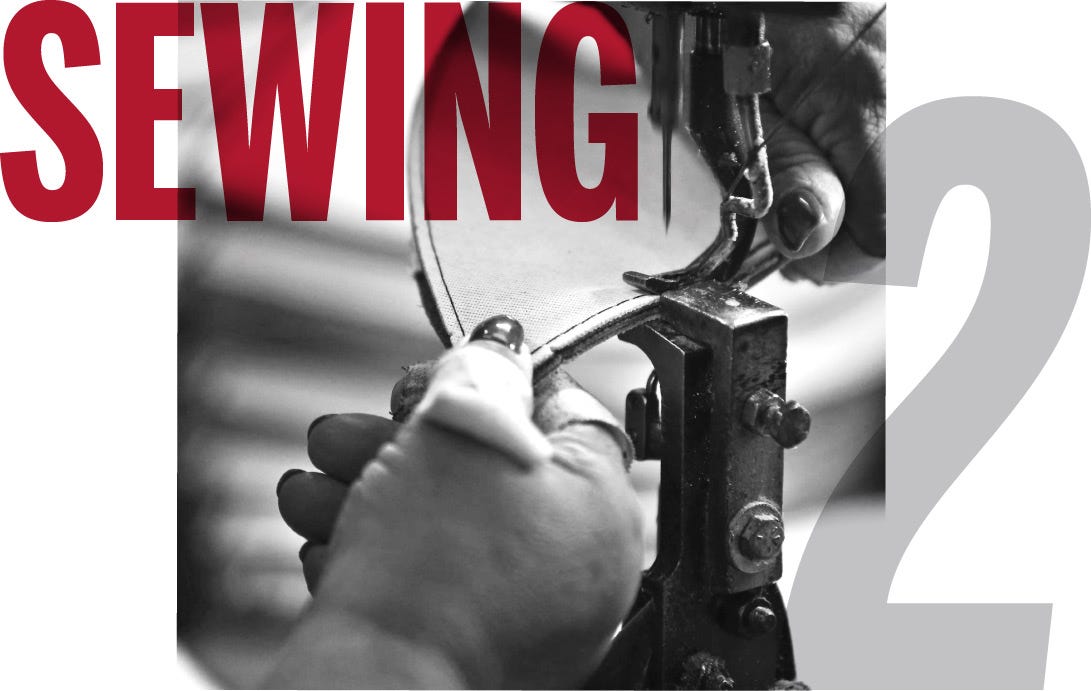 INSIDE & OUT
Once the four panels of the ball are cut, a backing is applied and they're sewn together inside out. So the seams live within the ball not on the outside. Our experienced team operates vintage sewing machines to deliver consistency with every stitch.
MIGHT MAKES RIGHT
Newly sewn footballs are "turned" right-side-out with startling grace in one of the most physical jobs at the plant. A ball is first placed into a steam box to soften the leather, before being reversed with the use of a steel bar (and a bit of old-fashioned elbow grease).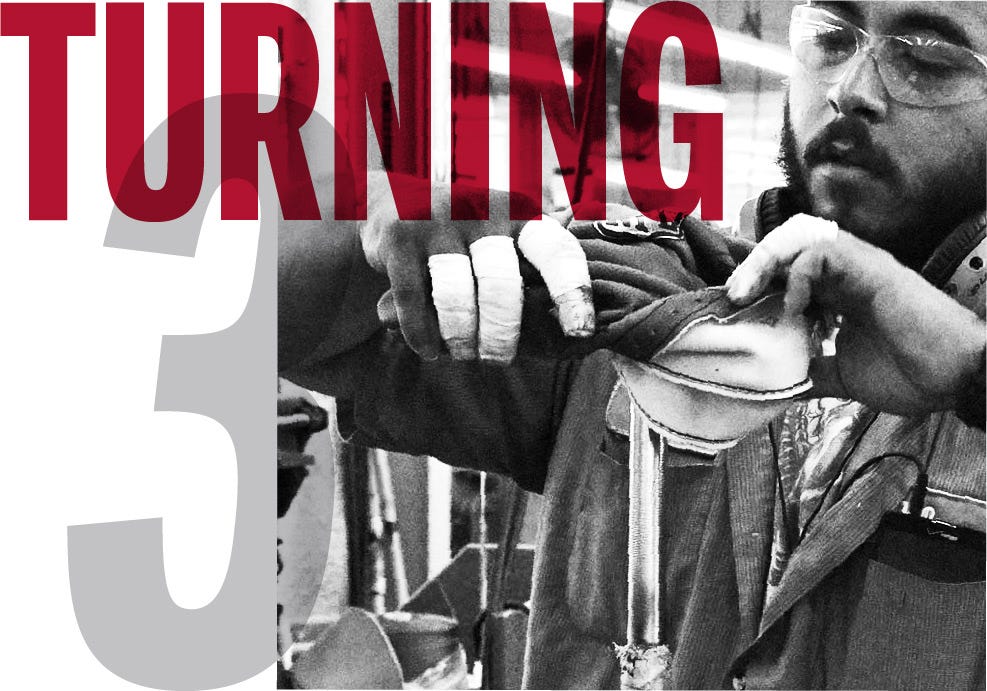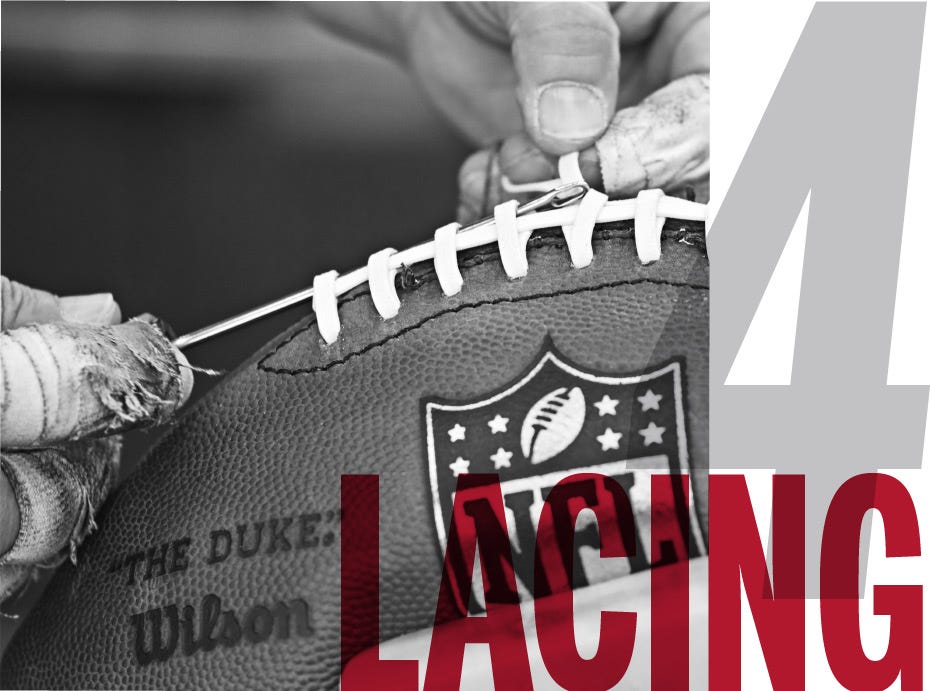 BOUND FOR BIG THINGS
A bladder is inserted, and then the ball is laced up. From ACL to latigo, Wilson offers several different types and colors of laces, but it's the same hands that craft Super Bowl balls that also build every leather ball from our factory. Proudly made in the USA.
FINISHING TOUCH
Balls are molded to their final shape by inflating to 13 PSI and then put through an inspection process to ensure the same standards of quality that date back more than a century. Constantly improving without compromising, Wilson innovation has defined the future of the game.