Wilson is committed to achieving Level AA conformance with the Web Content Accessibility Guidelines (WCAG) 2.0 and achieving compliance with other accessibility standards. Please contact Customer Service at 1-800-401-7967, if you have any issues accessing information on this website.
United States
Change your location
Blades 1st Text Divider
(
Cherish design, reimagined.
When Wilson introduced the world's first blade-style irons in 1954, we knew we had something special, and players agreed. What we didn't know was how far that design would come. Reimagined for today's golfer, this latest generation of blades continues our core traditions of innovation and excellence, bringing blade design into the modern era. An era we're poised to dominate once again.
Staff Blades Specs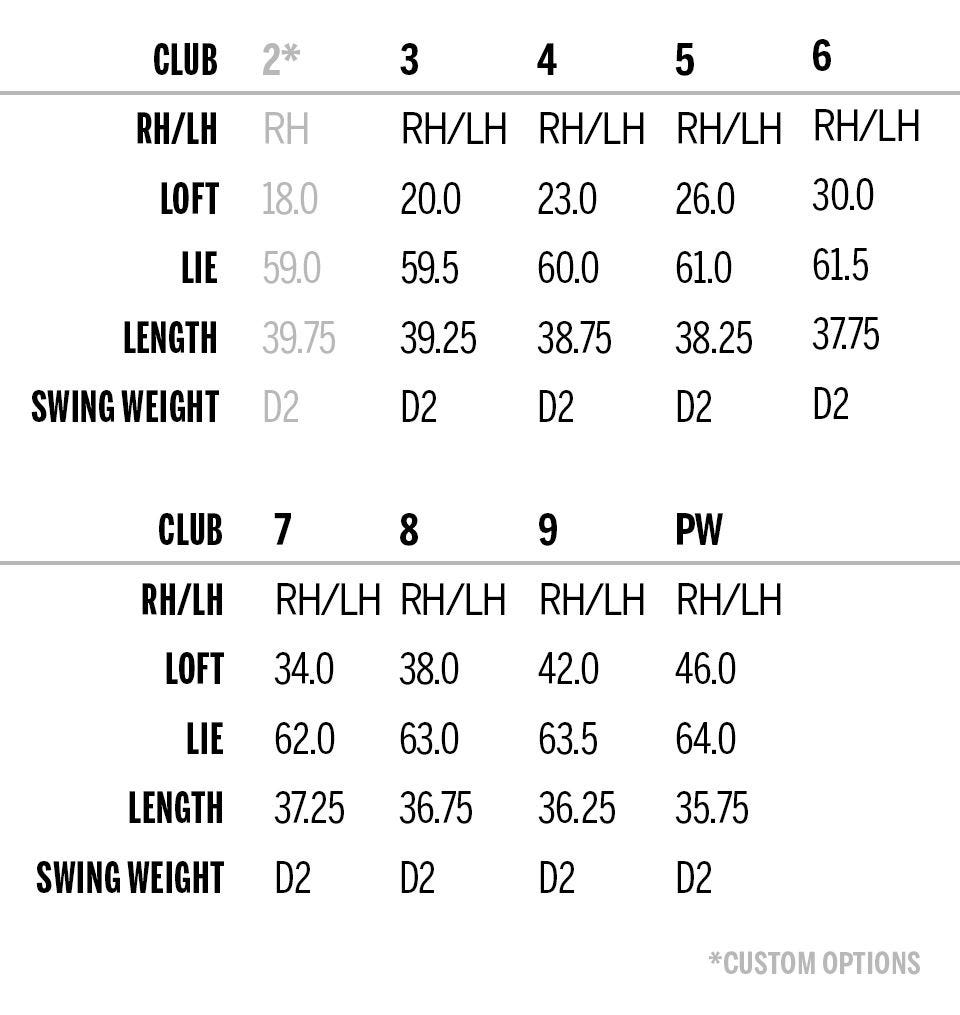 Blades History Text Divider
(
Progress Never Stops
And neither do we. With over 100 years of innovation under our belts,
we've been advancing club design since woods were, well, made of wood. Here's to 100 more.