'Features and Benefits' Header
Stretch/Water-Resistant/UV Protection/Quick-Drying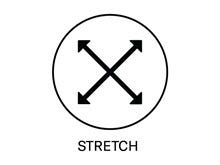 Stretch
Any material can stretch. But our two- and four-way stretch material in both knit and woven items retains its original shape after it's been worn, allowing you to move and your clothes to move with you. Particularly vital in fitted garments, the clothing will stretch and recover without bagging or losing its shape so that, wear after wear, you can look and feel as good as you did the first moment you fell in love with the piece off the rack.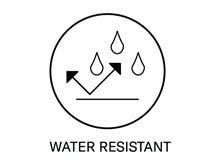 Water-Resistant
Have you ever met a fabric that fears water? Sometimes called DWR (durable water repellent), the fabric commonly found on our French Terry or fleece items repels water thanks to surface application found in the interior fibers or exterior shell finish. This product hates getting wet as much as you do.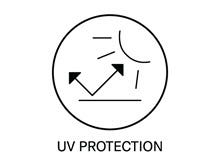 UV Protection
A permanent construction characteristic, our UV Protection is a dense construction of the fabric that prevents harmful rays from getting through. It's knitted or woven into the fabric providing permanent coverage -- rather than a temporary, topical application -- to give you one less thing to worry about when you pack that day bag.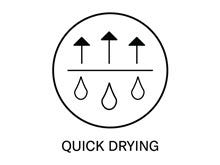 Quick-Drying
Imagine a single drop of moisture hitting the surface of one of our Quick-Drying items. With either a topical, inherent or fabric treatment applied, the moisture will spread out over the surface so more air can penetrate - allowing the moisture to evaporate quicker and the garment to dry faster. You should be in the pool; the pool should not be on you.