'Features and Benefits' Header
UV Protection/Quick-Drying/Breathable/Compression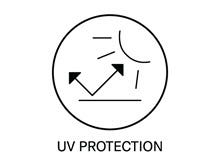 UV Protection
A permanent construction characteristic, our UV Protection is a dense construction of the fabric that prevents harmful rays from getting through. It's knitted or woven into the fabric providing permanent coverage -- rather than a temporary, topical application -- to give you one less thing to worry about when you pack that day bag.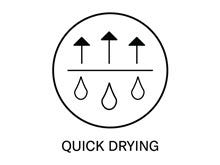 Quick-Drying
Imagine a single drop of moisture hitting the surface of one of our Quick-Drying items. With either a topical, inherent or fabric treatment applied, the moisture will spread out over the surface so more air can penetrate - allowing the moisture to evaporate quicker and the garment to dry faster. You should be in the pool; the pool should not be on you.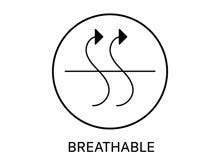 Breathable
Our Breathable fabric is designed to allow air to pass through so you can stay dry and comfortable, and cool down easily. Applied to garments in which you're likely to heat up, Breathable items allow flow through air pockets knit into the fabric, so moisture and perspiration dry quickly and you can warm up, cool down and keep on keeping on.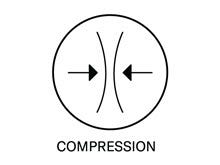 Compression
Our Compression fabric has two significant benefits: holding tight to your body for a comfortably secure fit, and keeping your muscles warm while moving and recovering. Compression keeps things like leggings held.