'Features and Benefits' Header
Quick-Drying/Breathable/Cooling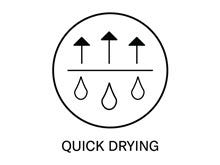 Quick-Drying
Imagine a single drop of moisture hitting the surface of one of our Quick-Drying items. With either a topical, inherent or fabric treatment applied, the moisture will spread out over the surface so more air can penetrate - allowing the moisture to evaporate quicker and the garment to dry faster. You should be in the pool; the pool should not be on you.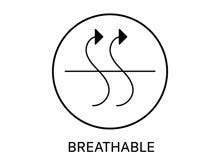 Breathable
Our Breathable fabric is designed to allow air to pass through so you can stay dry and comfortable, and cool down easily. Applied to garments in which you're likely to heat up, Breathable items allow flow through air pockets knit into the fabric, so moisture and perspiration dry quickly and you can warm up, cool down and keep on keeping on.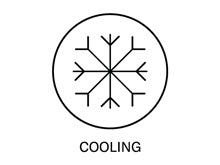 Cooling
These fabric items have a cool-hand knitted or woven into the fabric to lower your body temperature. This more loosely-fitting fabric will will lay on the surface of your body and allow air to move past your skin, exaggerating a cooling effect that will keep you comfortable and your body high-functioning. Your recovering muscles will thank you for the cool blast of air.