'Features and Benefits' Header
Anti-Odor/Stretch/Breathable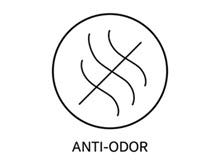 Anti-Odor
Simply put: you won't stink. Our Anti-Odor fabric is treated with a finish that stops the multiplication of odor-causing bacteria and, thus, prevents you from smelling. Because when you look this good, you'll want to leave it on as long as possible.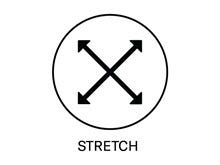 Stretch
Any material can stretch. But our two- and four-way stretch material in both knit and woven items retains its original shape after it's been worn, allowing you to move and your clothes to move with you. Particularly vital in fitted garments, the clothing will stretch and recover without bagging or losing its shape so that, wear after wear, you can look and feel as good as you did the first moment you fell in love with the piece off the rack.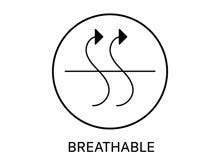 Breathable
Our Breathable fabric is designed to allow air to pass through so you can stay dry and comfortable, and cool down easily. Applied to garments in which you're likely to heat up, Breathable items allow flow through air pockets knit into the fabric, so moisture and perspiration dry quickly and you can warm up, cool down and keep on keeping on.