Wilson is committed to achieving Level AA conformance with the Web Content Accessibility Guidelines (WCAG) 2.0 and achieving compliance with other accessibility standards. Please contact Customer Service at 1-800-401-7967, if you have any issues accessing information on this website.
Tech Tabs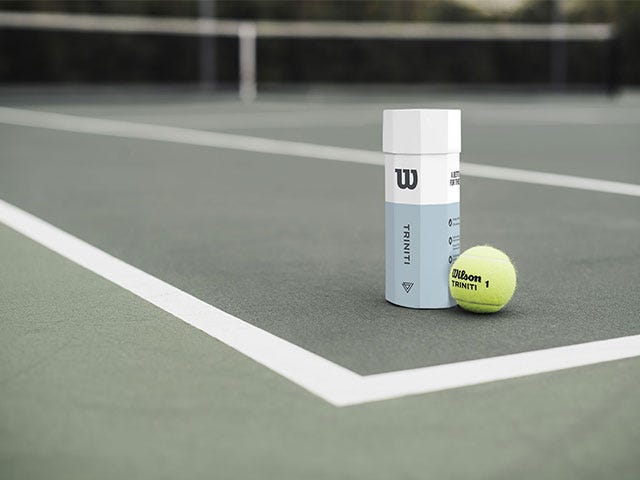 ABOUT TRINITI
Featuring a combination of innovative ball technology and unique sustainable packaging, Triniti ushers in a new era for performance tennis balls both on and off the court.
Learn More Engage Core
Triniti integrates a low-density plastomer into the ball core's rubber compound to help maintain fresh ball feel 4x longer than a standard core and deliver desirable playing characteristics without the usual amount of pressure. STR Felt
A stretch felt that is 50% more flexible than standard tennis ball felt, STR Felt provides enhanced durability and creates added feel at contact from the first point to the last.