Wilson is committed to achieving Level AA conformance with the Web Content Accessibility Guidelines (WCAG) 2.0 and achieving compliance with other accessibility standards. Please contact Customer Service at 1-800-401-7967, if you have any issues accessing information on this website.
United States
Change your location
Superskin Baseball Gloves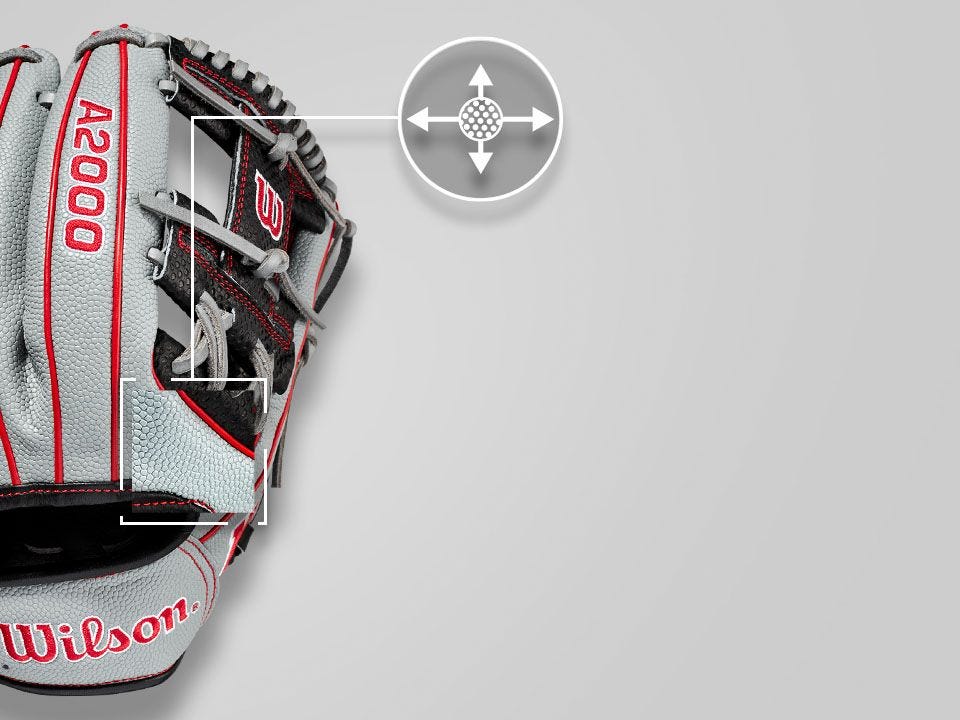 Full
SuperSkin
Back
Only on the new 2021 A2000 Lineup
SuperSkin Baseball Gloves
Since the creation of the iconic A2000 in 1957, Wilson has proven time and time again to be a leader in baseball and softball equipment. Through collaboration and relentless experimentation, Wilson continues to lead the game in terms of technology and development to this day.
One of the most revolutionary creations? SuperSkin baseball gloves.
Wilson Ball Glove Master Craftsman Shigeaki Aso, known throughout the game as the 'Glove Guru' consulted with baseball great Barry Bonds, who was searching for a lighter weight glove that would also support pocket stability and performance. With no product on the market, Aso set to work developing something for the outfielder – beginning with a piece of Evolution Basketball material on the desk of a co-worker.
Through a process of trial and error along with testing, Aso developed Wilson SuperSkin. What is SuperSkin? Superskin is a durable, lightweight, microfiber material. More durable than any leather on the market today, SuperSkin also has properties that wick moisture away from the glove. This ultra-lightweight material proved to be the ultimate technological advancement and SuperSkin Baseball Glove development. With a shorter break-in period than traditional glove materials, Wilson SuperSkin, featuring the A2000 SuperSkin and A2K SuperSkin models, has proven the perfect addition to their iconic glove lineup.
Looking for more unique glove designs? Visit Wilson's Custom Glove Shop to design your own SuperSkin glove.